This is a second in an immediately ending series of diaries about my hiking excursions with my dear sister. In this one, we returned again to Jones Gap State Park, where we hiked last weekend. Last week's hike was just stunning. Fine length, good work, reasonably tiring, but happily so, plenty of energy the whole way, just a marvelous time. So we returned again to do a shorter hike, also recommended in localhikes.com, along a trail called 'Rim of the Gap,' returning on a trail called Pinnacle Pass. (Technically, Pinnacle Pass returns to Rim of the Gap near the bottom, for a final half mile or so before heading back to the parking area.)
Rim of the Gap does not get the hiker traffic that the Rainbow Falls and Jones Gap Falls trails do, nothing close. My sister and I got there just before park opening (they already had the gate open, though), so we started up immediately. Since the review said the route was only 5.2 miles, I debated taking water. Normally I'd be fine for 5 miles if the trail isn't very challenging. This trail was rated as 'strenuous,' however, so I was very glad I took it! I drank every drop of my large, insulated water bottle, and finished it before the end, which I have not done on any hike before now. I could have used a few more ounces, but, hydration-wise, I was fine. Only that way.
More below, but first, a word from our sponsor ...
Top Comments recognizes the previous day's Top Mojo and strives to promote each day's outstanding comments through nominations made by Kossacks like you. Please send comments (before 9:30pm ET) by email to topcomments@gmail.com or by our KosMail message board. Just click on the Spinning Top to make a submission. Look for the Spinning Top to pop up in diaries around Daily Kos.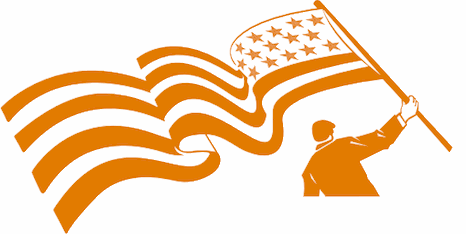 Make sure that you include the direct link to the comment (the URL), which is available by clicking on that comment's date/time. Please let us know your Daily Kos user name if you use email so we can credit you properly. If you send a writeup with the link, we can include that as well. The diarist reserves the right to edit all content.
Please come in. You're invited to make yourself at home! Join us beneath the fleur de kos...
Here is the description of the route which inspired us to try it (from local hikes, posted by a hiker named Shaun Mitchell):

Summary: This is a variation of another hike I have posted. There are so many great routes in this area you could stay busy for quite a while. This starts out on the Jones Gap trail and quickly exits onto the Rim of the Gap trail(6). There is good trout fishing and campsites along the river if your interested in several good day hikes.
Head West on the rim trail, this is almost all uphill until you reach the 6/22 connector trail. Go left towards Pinnacle Pass trail. Take another left onto Pinnacle Pass (20). This is generally a ridge walk to a magnificent rock outcrop that provides a great rest spot before the steep descent to the trailhead. Along the way you will see numerous picturesque streams and falls along with massive boulder and rock formations. The fauna here is extremely diverse at time resembling a tropical rainforest. This is a great day hike. Someone in average physical condition should have a great time. See you on the Trail !!!!!!
One of the reviews continued (from the page linked, above) …
I hiked this trail today with 3 others. The round trip was about 5 hours including a lunch stop, a brief detour (lost the trail), and a couple breaks to enjoy the scenery. I think the views may be best in the winter since foliage would block some great views. Pros: Outstanding views; deep rhododendron and pine groves; trail challenging and interesting Cons: None! It's a great hike. Caution: Descent westbound from the overlook is treacherous - Nomerous slick rock surfaces and poorly marked trail markers; not recommended without rugged footwear.
Rim of the Gap starts off uphill right away. The trail is not often used, and we never saw a footprint (other than ours) in the direction we were going all day long. (We did encounter two people going up the Pinnacle Pass side on our way down.) A group of spiders had apparently gone up in front of us, and they decorated why trail with a lattice of spiderwebs all the way up and back. It necessitated my sister doing 'air-poling' with her hiking poles while she led, and me using a small stick like a windshield wiper when I led the rest of the day. Some still managed to get on us.
Rim of the Gap is very narrow, going up the ridge. The ridge is actually up the western face we took pictures of last week, we had just never hiked there before. Summer vegetation has the periphery of the trail quite closed in, if not totally obscured. Most of that is seasonal vegetation, no more than a foot or two tall, that will quickly be nipped with late fall frosts. But now there are times it is hard to see sections of the trail, and it was important to rely very heavily on trail blazes (RotG was yellow.) The trail goes up steadily at least to the connector trail (6/22), which takes hikers the half mile across to the Pinnacle Pass trail. We watched vigilantly for our connector trail, and saw NONE until we got to it. It was marked by a little stacked pyramid of small rocks, but our guide (the blurb posted above by Shaun Mitchell) did not note that. We saw nothing else that marked it, but it was the only possible offshoot trail we had seen to that point. I hiked to its end, and sure enough, it was marked at the far end, at the Pinnacle Pass trail (white blazes).
Pinnacle Pass, up there, was a very nice trail. As the description noted, we were soon to arrive at a rock outcropping, but we hiked and hiked without seeing anything like that, so we concluded it might only be visible in winter, with the leaves down, and undergrowth vegetation knocked back. We continued on, and, sure enough, we came to a rock outcropping! It had chains along the outside, to caution people against approaching the edge, but the views were quite nice. Sadly, there is a power line access going up the far ridge, which mars its natural beauty. But it was a fine outlook all the same. From the rock the rail goes sharply up 20 feet, then starts to long trip down. It is a very steep downhill trail, with no rock or log steps. Fortunately it was not very slippery. After descending 3/4 of a mile or so we met a fellow hiking up with his dog. He was hoping he was near the top, that he had the worst of the climbing behind him. We had to tell him it wasn't so, and that he had some very steep sections of trail ahead of him. What we didn't know was how difficult the areas below us were.
As we continued down we met a second fellow hiking up, and he did know what was ahead. They were the only two people we saw all day. What WE did not know - and could not imagine - was how hard the remainder of Pinnacle Pass was, down low. We came to places where we had to scramble across precarious large rocks with no hint of trail anywhere. The only way to know that was the route was by spotting the blazes on the far side of the rock passages. They were excruciatingly difficult and nerve-wracking - the hardest section of 'hiking trail' we have ever encountered. For downhill terrain, it was also the slowest section of trail we have ever hiked. Much of the rock was wet, to add to its slipperiness, and some sections had slick moss growing on them. Those sections were not wet because of a recent rain shower. Runoff from the mountain routinely drips across those areas. It wasn't a temporary circumstance, at least this year. I suspect it was much drier (and SAFER!) when the two reviews above were composed.
After what seemed an eternity we got across to more conventional trail. Some of it was sharply uphill again, headed back toward the Rim of the Gap intersection. My sister let out a small cheer when she got back there, thinking the hard part was now behind us. Not a lot of Rim of the Gap remained. Perhaps 3/4 mi.
We quickly came to a rock that had been a bit tricky on the way up. I had considered crossing it to the left, then decided against it. The left side seemed more promising, going down (now it was on my right), so I sat down on it to do the short jump to the rock below. No sooner did I touch it than I was down, and tumbling down the mountain. I grabbed at every twig and limb I touched, trying to arrest my fall. After what seemed like 15 minutes of terrible tumbling and falling, I finally stopped.
I couldn't do anything other than sit there for a few minutes, dazed, hurt, and trying to conduct an internal inventory to determine the degree of the damage. I knew my knees and shins were scraped up, I didn't know what else. Everything hurt. My sister, thirty or forty feet above, was trying to find out how badly hurt I was. She started climbing down the morass, and quickly found my water bottle, my glasses, and my cap. Somehow (and this is miraculous to me), my BAHA (my bone-anchored hearing aid) and my regular hearing aid did not pop off. I cannot imagine how they could ever have been found in all that debris. But, they're very expensive, so I would have had to try. Fortunately that search was not necessary.
After a few minutes of probing, I was pretty sure nothing was broken, and I stood up to try to get out. It took only a glance to confirm that I was NOT going to try to climb up what I had just fallen down. I looked across and saw a fairly clear, fairly simple path angling up to the descending trail, and I crossed that to make my escape. Fortunately, she saw me moving and stopped trying to climb down through that mess.
We had less than a mile back to the vehicle, after a stop in the bathroom to try to wash off some of the blood and debris. They had only electric hand dryers, though, no paper towels, so I could only do so much.
I did get most of the blood off my hands and arms and face. There is a 12+" scrape on my left shin, and numerous scratches and abrasions all over, most on my right side. My right pinky finger is badly swollen and bruised, my right knee is bruised, swollen and painful, but that's the worst of the damage. Unbelievable, after the tumble I took. I am a very lucky fellow.
Here are pictures from the ... scene of the crime!
This picture is of the approach to the fall zone from below (ie. going up the trail, not down, as we were when I fell). The fall happened coming DOWN that. The actual 'trail' is to the RIGHT of the rock casting the shadow (yes, that tiny crack to the right!). Descending, stupidly, I tried coming down the rock to the left. Somehow I pitched straight off the trail, and down to the left, tumbling end over end for 40 feet or more before coming to a stop.
This is where I fell. It is a lot steeper than it looks here, and, at least when I was falling through it, a lot rougher, too. I think I flattened it out a good deal.
This is a picture of me taking a picture of my sister taking a picture of me, taking ... oh you get the idea! In this picture I am standing at the spot I fell from. SHE is taking the picture you see from my actual landing spot! You can see how far away it is! (The pain does not show.)
This is a picture of my sister standing where I landed. She is about to take a picture of me taking a picture of her taking a picture of ... hmm. In any case, you can see how far down she is. She got there via a much easier path from the side, which is how I got out on Saturday. All of these pictures were taken Sunday for the diary. Saturday all we wanted to do was get out of there!
I have more pictures, but am running out of time to include them. So these will have to do for now. :)
On to tonight's comments, formatted by my partner in Tops, brillig!
---
Brillig's ObDisclaimer:
The decision to publish each nomination lies with the evening's Diarist and/or Comment Formatter. My evenings at the helm, I try reeeeallllyy hard to publish everything
without
regard to content. I really do, even when I disagree personally with any given nomination. "TopCommentness" lies in the eyes of the nominator and of you, the reader - I leave the decision to you. I do
not
publish self-nominations (ie your own comments) and if I ruled the world, we'd all build community, supporting and uplifting instead of tearing our fellow Kossacks down.
From Mopshell:

In these days when we need some humor to mitigate the horrors, AnacharsisClootz made this brilliant "correction" to John McCain's babbling in the diary McCain Uses California Earthquake to Criticize Obama by diarist Richard Riis (whose bio is well worth reading also). (◕‿◕)
From politik:

This is a hilarious thread in FishOutofWater's diary 40km Long Fissure Is Ripping into Violent Askja, Linking Iceland's 3 Largest Volcanoes. Gooserock starts it.
From brillig:

From Hunter's Support for officer that shot Michael Brown: 'It was a good kill' comes this observation by Gooserock.
Top Mojo for yesterday, August 24th, first comments and tip jars excluded. Thank you mik for the mojo magic! For those of you interested in How Top Mojo Works, please see his diary FAQing Top Mojo.

1) For the racist crowd it always comes down to by bastrop — 213
2) I watched this today. The boy by Overseas — 185
3) I was gonna say... by Jasonhouse — 164
4) Is she pro something I care about? by Shockwave — 159
5) A bit like the old Monty Python by fladem — 156
6) well, that kind of says it all by Karl Rover — 154
7) You are SO rec'd by Youffraita — 139
8) One of the most fascinating series I've seen here by Dallasdoc — 130
9) Beige, burgundy tomato tomahto by Vita Brevis — 127
10) Tries to justify his stupidity to a hysterical by VPofKarma — 127
11) Transcripts by Catte Nappe — 124
12) good for WaPo.. by Karl Rover — 105
13) Dumbass. by Timaeus — 102
14) It woke me up! by slksfca — 101
15) So far, the racists have the police to by cai — 101
16) A black friend of mine was arrested out of by Youffraita — 90
17) my version of that saying by TrueBlueMajority — 88
18) The article says the cops realized thier mistake by ladycat713 — 88
19) Michael Brown Memorial Fund by Denise Oliver Velez — 84
20) 1989 Libertyville, Illinois! by jonnybullet — 81
21) Three reporters too . . . by NotGeorgeWill — 78
22) Also, 6.4 Earthquake in Chile, 10+ hrs. ago... by bobswern — 77
23) This was such a disturbing video. This crap has by Cat Whisperer — 76
24) As a a criminal defense attorney I have watched by stellaluna — 75
25) A lot to catch up on - #HealSTL by Denise Oliver Velez — 74
26) Oh, there are words. The hate-filled racially by d3clark — 73
27) Well that little boy walking with his hands up by Lorikeet — 73
28) That household has clearly had the conversation by cai — 72
29) Many of you have already seen the WaPo article by Denise Oliver Velez — 71
30) The dogs by Steveningen — 70
31) and it looks like a sane culture. by G2geek — 70
32) We have broken glass everywhere by Steveningen — 70
33) Mortifying for us. by cai — 70
Top Pictures for yesterday, August 24th. Click any image to be taken to the full comment. Thank you jotter for the image magic!