The Port Townsend, Washington, Aero Museum occupies several hangers at the Port Townsend Airport. The main gallery displays a collection of rare small aircraft which have been meticulously restored and maintained. With one notable exception, all are airworthy and are flown by the museum staff. Only about half of the museum's collection is actually on display at any one time. Shown below are some of the museum's 1940s monoplanes.
1941 Ryan PT-22: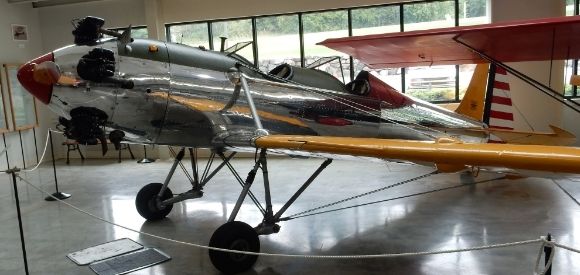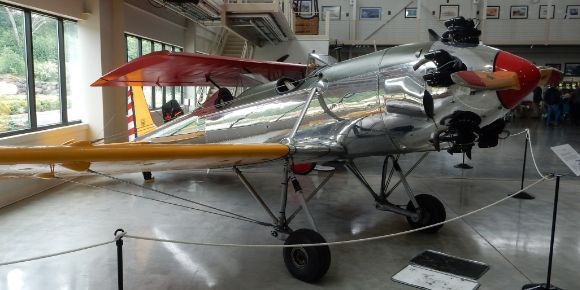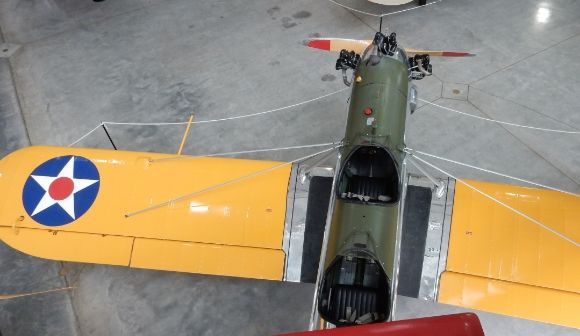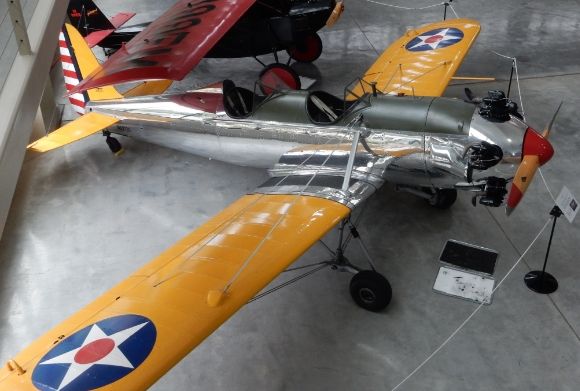 The aircraft was developed by Claude Ryan in 1940 as the ST-3KR. The military designated it the P-22 "Recruit." These planes were used to train thousands of young pilots for World War II. Following the war, over 500 were purchased by civilians and many still exist. The plane has a cruising speed of 100 mph.
1943 Aeronca L3 Grasshopper: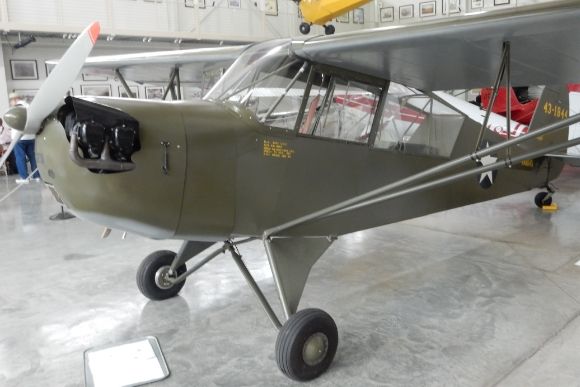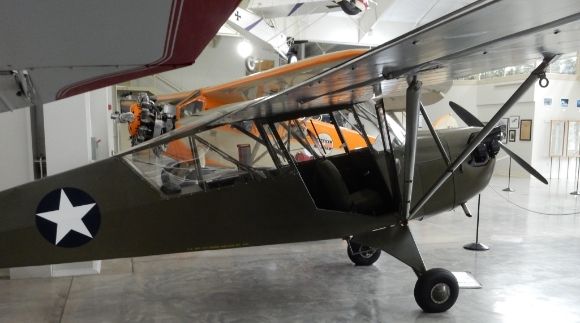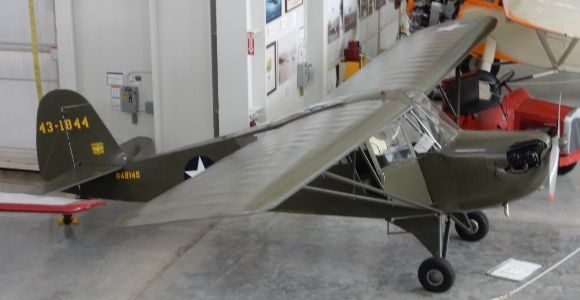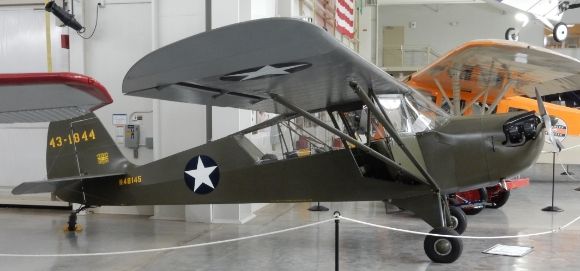 During the first part of World War II, some 1400 of these little aircraft were built for the Army Air Corps. They were used for liaison, observation, and artillery spotting. The planes used for this had to be able to take off and land in short distances from unprepared landing strips. The aircraft has a cruising speed of 85 mph.
Aeronca (Aeronautical Corporation of America in Middletown, Ohio) was founded in 1928 and became one of the first companies to build commercially successful general aviation aircraft.
1946 Luscombe 8A: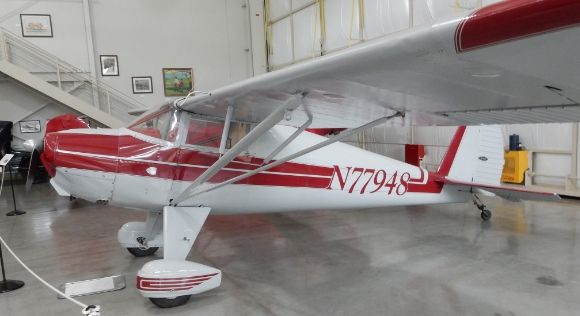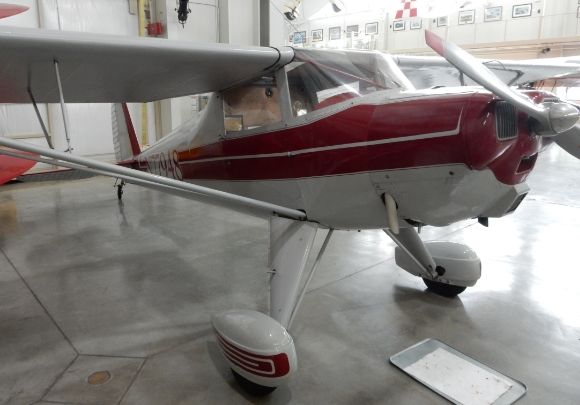 The Luscombe design was the first light aircraft to use an aluminum monocoque fuselage instead of wood in the airframe. It has fabric covered wings with aluminum ribs and spars. The construction technique allowed the aircraft to be built quickly and cheaply. The design sold well. According to the display:

"The Luscombe demands slightly more attention by its pilot than any number of light aircraft from the same era, including the Aeoronca Champ and the Piper Cub. For this reason, our Luscome is flown as an advanced trainer by our young museum pilots."
The plane has a cruising speed of 105 mph.
1946 Globe Swift GC-1A: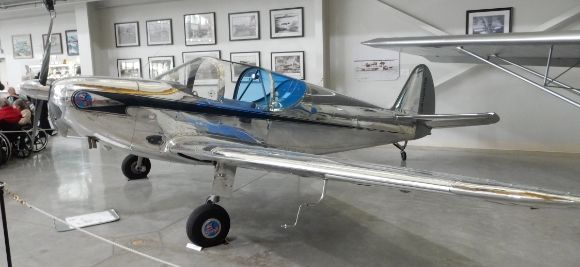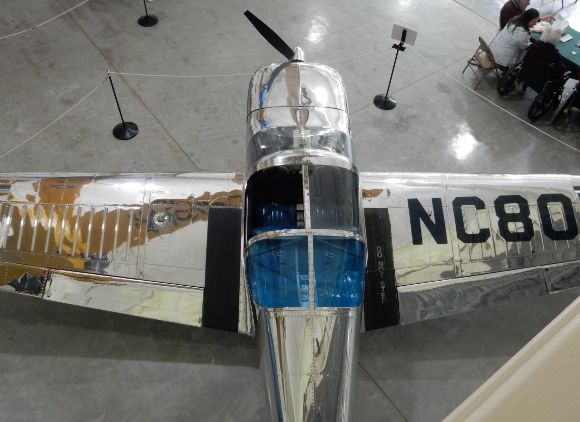 The Globe Swift was produced from 1946 until 1951. According to the museum display:

"The 'A' model was the only multi-seat, complex, nonexperimental aircraft of its time in the United States under 100 horsepower. With its sleek lines and retractable gear, it handles like a fighter and was a major advance over wood-and-fabric design. It was surprisingly economical to fly."
1946 Aeronca 7AC Champ
: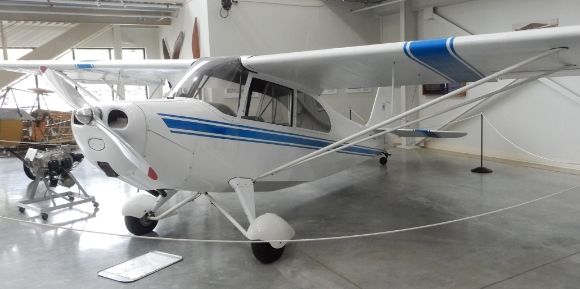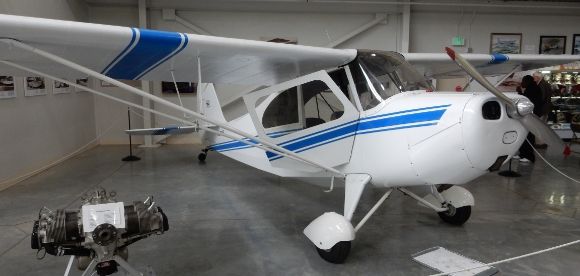 Ray Hermes starting designing this airplane by listing everything he disliked about the popular Piper Cub. The production run was just over 8,100 airplanes. It has a cruising speed of 95 mph.