As I gathered the ingredients this week for one of my favorite dinners, I thought I'd pull out the camera and turn it into a food diary. Sometime after I'd put the finishing touches on the diary, I searched Daily Kos (as I sometimes do) to see if anybody else had anything to say about gnocchi. And then, I realized that yes, asimbagirl did, for Top Comments a couple of years ago (I must have missed that one). And it was quite extensive! I said, "Oh God, two full gnocchi diaries in two years!? I don't know if they can stomach it." But my typical way of making the dish is quite different from asimbagirl's, so I thought I'd go ahead and post anyway. And it's gnocchi. Who the hell doesn't like gnocchi? (I know, somebody here doesn't...sorry.)
I do highly recommend asimbagirl's previous gnocchi diary if you haven't seen it. The gnocchi and the sauce look scrumptious.
Now, follow me below the Fleur-de-Kos that looks suspiciously like a little dumping...
But First, A Word From Our Sponsor: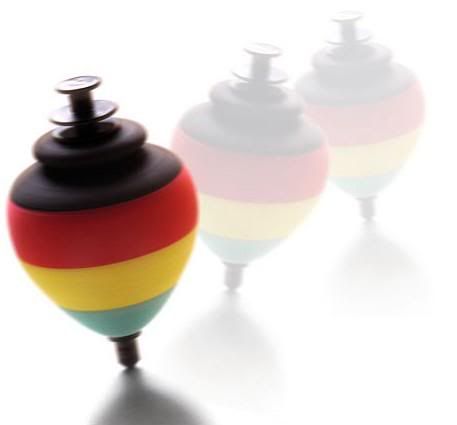 Top Comments recognizes the previous day's Top Mojo and strives to promote each day's outstanding comments through nominations made by Kossacks like you. Please send comments (before 9:30pm ET) by email to topcomments@gmail.com or by our KosMail message board. Just click on the Spinning Top™ to make a submission. Look for the Spinning Top™ to pop up in diaries posts around Daily Kos.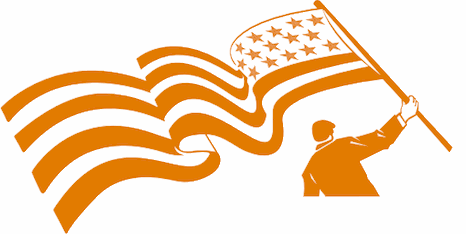 Make sure that you include the direct link to the comment (the URL), which is available by clicking on that comment's date/time. Please let us know your Daily Kos user name if you use email so we can credit you properly. If you send a writeup with the link, we can include that as well. The diarist poster reserves the right to edit all content.
Please come in. You're invited to make yourself at home! Join us beneath the doodle...
I did not grow up with gnocchi. Call me deprived, but I didn't eat these fluffy little pillows of dough until just a couple of years ago, but it was love at first taste. I tried to make them a few times, and they turned out okay. Nothing disastrous, nothing spectacular. They're still not spectacular, as a matter of fact (I'm actually very self-conscious about people seeing my gnocchi, for some reason, even though I know they're delicious). But after making some changes inspired by Gordon Ramsay's method of cooking gnocchi, I think they're much improved. This is how I do it. No sauce, just pan-fried with some herbs and greens. The ingredients:

First, the dough. My dough recipe doesn't differ all that much from asimbagirl's. You need exactly 16 ounces of flesh from cooked potatoes. I've tried boiled and I've tried baked, and baked really gives a better texture to the finished product, but boiled works. Once you extract the potato flesh, it's best to run it through a ricer. If you don't have one, you can mash it, or you can do what I did and push it through a colander. However you do it, the potato should be plenty fluffy.
Then, add 85 grams of flour and form a well in the center. Crack in an egg.
Add a good amount of salt (a teaspoon or so), black pepper, and some fresh thyme flowers and finely chopped rosemary. For the dough itself, I used about half of the herbs that are pictured above. Flour your hands and form it into a nice ball. The dough smells so good with those herbs in it that I could just eat it right now. Okay, maybe not.
Split the ball into two and roll each half into long cigar shapes on a floured surface.
Cut the dough into bite-sized pieces with a lightly floured knife. I like my gnocchi to be a little on the larger side. Then, to give them a lovely pillow shape, just dip your thumb into flour and lightly press on each of them.
They're ready for cooking! Bring a pot of generously salted water to a boil and drop them in. The gnocchi will tell you when they're ready to be taken out by floating to the top.
Drain the gnocchi very well while you heat up some olive oil and butter in a skillet. You don't
need
the butter, but it adds a really good flavor to the gnocchi. When the skillet is nice and hot, put those gnocchi in.
I aim for a nice, golden-brown sear on each side. It shouldn't take very long.
While the gnocchi are frying, throw in the rest of that thyme and rosemary. Now, I like to add a lot of green to my gnocchi and make it a full meal. Normally, I just add peas, but this time I also decided to wilt some spinach and add that, too. The results were excellent. I used about a cup of peas, and I wilted three cups of spinach. Oh, and while you're at it, zest a lemon and add that. You can't go wrong with lemon zest.
That's pretty much it! There's only one way to improve this, and that's with a very generous dusting of parmigiano-reggiano.
And that's dinner. Yes, it takes a little bit of time, but it's
really
not difficult at all, and the effort is totally worth it.
Now, the tops...
TOP COMMENTS
August 29, 2014
Thanks to tonight's Top Comments contributors! Let us hear from YOU
when you find that proficient comment.
From weezilgirl:

This comment by jonnybullet from BruinKid's diary Jon Stewart blasts Fox News on white privilege over Ferguson resonates with me more than most because the writer is directly relating the racist experiences with his family. It is, for me IRL writing.
From Puddytat:

I thought I was pretty good at bashing Scott Walker until I saw this comment by TomP. Well done.
From flitedocnm:

This excellent comment by Damnit Janet from Alan Grayson's diary Acknowleging the Reality of Police Brutality speaks for itself. I especially like the line: "Every town is Ferguson." And, the often neglected mention of the need to drug test every police officer, when there is good reason to suspect that anabolic steroid use amongst law enforcement is rampant, and a huge contributing factor to police aggression.
TOP PHOTOS
August 28, 2014
Enjoy jotter's wonderful PictureQuilt™ below. Just click on the picture and it will magically take you to the comment that features that photo. Have fun, Kossacks!