After being missing for quite a while and showing up only occasionally, there are many things I want to write about. I really, really want to rant about my life right now, but I'll save that for therapy. Instead I'd like to talk about a potential dilemma I'll be facing next November when I head to the voting booth.
Follow me below for the issue at hand:
But First, A Word From Our Sponsor: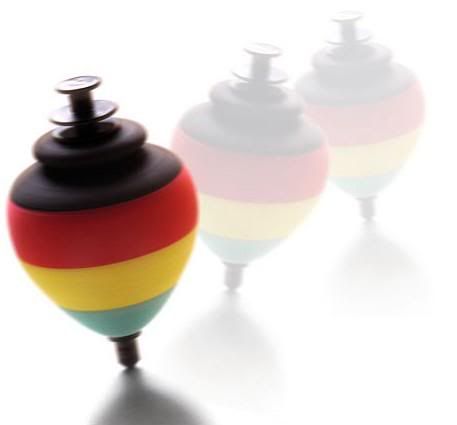 Top Comments recognizes the previous day's Top Mojo and strives to promote each day's outstanding comments through nominations made by Kossacks like you. Please send comments (before 9:30pm ET) by email to topcomments@gmail.com or by our KosMail message board. Just click on the Spinning Top™ to make a submission. Look for the Spinning Top™ to pop up in diaries posts around Daily Kos.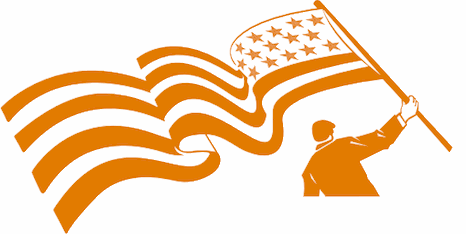 Make sure that you include the direct link to the comment (the URL), which is available by clicking on that comment's date/time. Please let us know your Daily Kos user name if you use email so we can credit you properly. If you send a writeup with the link, we can include that as well. The diarist poster reserves the right to edit all content.
Please come in. You're invited to make yourself at home! Join us beneath the doodle...
I grew up in staunchly Democratic household. My father was a NYC public school teacher for 33 years. In fact, he became a teacher straight out of college in the Bushwick section of Brooklyn. No more than 3 months after being hired, he was involved the famed 68 strike that shut the schools down for 3 months (the strike provoked mixed feelings throughout the school system and NYC) as well as numerous other strikes. My father was a union supporter throughout his whole life. My mother, who also spent time as a public school teacher, spent her summers around the corner from the site of the original Woodstock concert (her family owns land there) and had always been big into folk music and the Smothers Brothers. Needless to say there was rarely, if ever, a vote cast in our house for a Republican. Still somehow my family found its way to where live currently.
As I have written about numerous times, I grew up in a place that on the local level is virtually always Republican controlled and up until 1992 was a reliably Republican vote on the national level as well. Every four years, my school would have a mock presidential election a few days before the real one. In 1988, I was in third grade. Of course Bush 41 won the school in a landslide. I remember that "election" clearly because I was the only kid in my class to vote for Dukakis. How did I know? Because every other kid cheered when the result was announced over the loudspeaker. In 1992 (7th grade), Clinton took the mock election. To this day, I am not sure how that happened. I was in Jr. High and had not yet gone to high school which was significantly more diverse than the school district where I live. This meant that there must have been some sort of shift in the minds of the parents because I doubt many of us were that politically savvy to our own thoughts on the election.
Here on Long Island, our local elections take place every two years on odd-numbered years. And as I have pointed out, the county legislator that represents me is only occasionally challenged by a Democrat. At least twice, and possibly more, my legislator has gotten the endorsement of the Democratic Party as well as all the other lines (WFP and Green don't always endorse here) due to NY's fusion voting rules. I stated previously that I usually write-in my vote when that occurs. However next year I may face a major dilemma should no one challenge the incumbent.
Once the construction of the store started, I started going to more local meetings. It was only natural that I also became more aware of the actual workings of my community and how royally screwed up it is. Still, I was surprised that my county legislator attended the first meeting of the new chamber of commerce in town. I had never seen her in public let alone met her. It was interesting to hear the things she had to say. She attended a number of the meetings of the chamber over the last year and I was in attendance for most of the times she was there.
I found out she helped pass a law in Nassau County that is essentially a "Good Samaritan Law." Here in Nassau County there is big problem with opiate-based drugs and many young people overdosing on them. Because of a new treatment to help people who overdose on opiate drugs, the Nassau County Legislature decided to pass a law that stated if someone called 911 to report an overdose, no one in the vicinity would be subject to a drug arrest unless there was a significantly large quantity of drugs there. The County felt it was more important to save lives rather than make drug arrests.
I also found out that my county legislator has been pushing hard to fix many of the environmental issues in the district to try and protect our community, as best it can be protected, from future storms and flooding. Also, my legislator pushed hard to improve the main road in town to make it safer for both pedestrians and vehicles. This particular road usually makes the top 10 in pedestrian accidents for our area.
One huge issue my legislator came down on the correct side was on the vote to approve the Lighthouse Project to renovate the Nassau Veterans Memorial Coliseum and the surrounding area. The project was going to be private funded and was set to include a good number of affordable housing units as well as a revamped Coliseum, a sports training institute, better access to public transportation for the area and much more. It was something Long Island and Nassau County especially desperately needed. Unfortunately the Town government scuttled the project and now the Islanders are moving off Long Island (yes, I know it's only Brooklyn, but still).
In addition, my county legislator has made a few visits to my store already. Now that is not really reason to vote for someone. I certainly would not vote for Rob Astorino or Gov. Cuomo if they came and purchased stuff at my store. However, my county legislator has been the only one of my local politicians to stop by the store. The county executive, who had already been invited to the Grand Opening, was a block away at another event and never even came into the store. You'd think a new business opening in Sandy ravaged area providing jobs to more than 30 local residents would bring out a supposedly business friendly Republican. Guess not.
On other issues that impact me such as tax policy, support for the poor and working class, housing, taxing districts, etc., I am not completely sure if we mesh. Hence the dilemma. I will have to do more research including setting up a meeting with her at some point to discuss these issues. Still I'd be interested to hear what you all think.
Oh and far as the store goes, we are doing all right but I hate every minute of it. It takes every ounce of my acting and improv training to keep a smile on my face. I always laugh to myself at how no one outside of my immediate family (whom I am despising more and more each day) has any clue how miserable I am.
Diarist reserves all rights to his original writing only. Community material is not covered by this ©
TOP COMMENTS
August 30, 2014
Thanks to tonight's Top Comments contributors! Let us hear from YOU
when you find that proficient comment.


From Puddytat:
Bob Love answered the question: What does GBCW mean. Please swallow anything you have in your mouth before reading.
Your humble if conflicted diarist went finishing for comments. Here is what he found:

Flagged by gravlax is this comment by nuketeacher who astutely sums up America's foreign policy in one word. Bet ya can't guess which word.

Flagged by a gilas girl is this comment from cai about why political discourse may be broken beyond repair. The comment comes as reply to Rich in PA who started a thread that has a number of good comments in a discussion about feelings vs opinions.

Finally thanatokephaloides highlights the key part of cynndara's comment about insurance companies.
TOP PHOTOS
August 29, 2014
Enjoy jotter's wonderful PictureQuilt™ below. Just click on the picture and it will magically take you to the comment that features that photo. Have fun, Kossacks!