And here I was worried I wouldn't have something to write about tonight.
(Oops, forgot the title sequence... back in a bit.)
But First, A Word From Our Sponsor: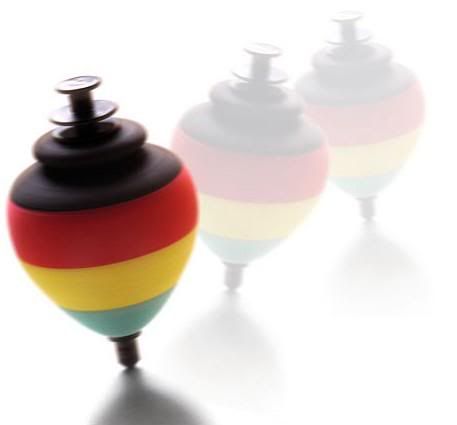 Top Comments recognizes the previous day's Top Mojo and strives to promote each day's outstanding comments through nominations made by Kossacks like you. Please send comments (before 9:30pm ET) by email to topcomments@gmail.com or by our KosMail message board. Just click on the Spinning Top™ to make a submission. Look for the Spinning Top™ to pop up in diaries posts around Daily Kos.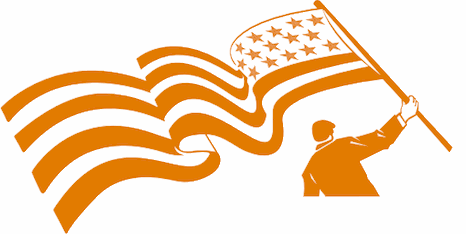 Make sure that you include the direct link to the comment (the URL), which is available by clicking on that comment's date/time. Please let us know your Daily Kos user name if you use email so we can credit you properly. If you send a writeup with the link, we can include that as well. The diarist poster reserves the right to edit all content.
Please come in. You're invited to make yourself at home! Join us beneath the doodle...
Our eldest son (aka Pod One) returned from a Labor Day beach trip this afternoon. So MKK and the younger son (aka Pod Two) went to collect him from the church.
Not fifteen minutes later, as I was still worrying over what to write a Top Comments diary about, I get a call. "Sweetie, I broke the car."
Alright, it wasn't quite that succinct a declaration, and MKK drives a minivan, and the car for the most part is just fine. (More on what was wrong in a bit.) But at the time, my distressed wife only knew that her vehicle was half a mile from the church and in the process of making a left hand turn her car went from working just fine to instantly seizing up, all the electronics going haywire, lights flashing across the entire dashboard.
Worse, the power steering and power brakes were out. It was as if she was wrestling with one of those cars from the movie Maximum Overdrive where the cars come alive and generally don't like people very much anymore.
Then the minivan settled down and albeit at reduced power and with a lot of protesting screeching noises, proceeded the rest of the way to the church. Woo.
Except it still made dreadful noises, the power windows wouldn't roll up (forgot to mention the AC gave out too). Basically, MKK didn't feel safe driving the car home and there was no way to secure the vehicle overnight. What to do?
So I drove out to the church, where I found a couple of other parishioners helpfully trying to jumpstart the car....repeatedly....off cables connected to a big, honkin Yukon.
No no no no, I thought. A supersized SUV like the Yukon would have been able to start up MKK's car right away.
Yet the SUV owner was sitting in MKK's driver seat, turning the ignition over and over and over again. "I almost get it running," he laments.
OK, this is not working. Time to just call a tow. Get it home, get it in the garage...I winced...call another tow in the morning.... I'm calculating what I won't be spending $200 bucks on this coming month. Oh, then there's whatever repairs are forthcoming.
In the meantime Pod One, who had badly stubbed, sprained or perhaps broken his right middle toe boogie-boarding at the beach, is just miserable.
Pod Two is just glancing around nervously, as the church was locked up and he had to pee.
"Call the tow, MKK," I say. "It's Labor Day and we're at the back of the line."
Yes we sure were. My wife hangs up and says a tow truck is on the way.
I ask when? She said they didn't say.
Outstanding.
So, about 40 minutes later, MKK calls again. "An hour, eh? Ok. Thanks." She loos at me blandly. "It's going to be an hour from now."
It's 5:30 at this point. I have yet to type character #1 of my TC diary. I send the wife and kids off to get themselves something to eat and (because I do this) unpacked my laptop and start writing...but I am writing about Things That Aren't Top Comments.
About half an hour later they're back with sandwiches. Consumption of noms, yay.
Oh, left out the fun parts about the car: At one point Pod Two and I are sitting together staring at the injured minivan. I ask for his account.
He says the car was running until his older brother popped the hood with his shoe and the engine cut out, just like that.
"That's almost certainly a coincidence," I reply. "Unless he jarred a wire loose."
Pod Two points. "You mean like that wire hanging loose right there?"
Wait, wut? I bend low to my right to look. Sure enough, something is hanging loose under the engine block. I move closer to investigate.
It's not a wire, whatever it is. It looks like a thick piece of stripping that had come loose....
And then it came completely loose, "it" being a band of metal wire-reinforced rubber, about an eight of an inch thick and maybe and inch across. The way I know it had metal wires inside of it is because how the matching jagged ends mated to one another, as if at one point...
I close my eyes. This isn't a bus cable. This isn't stripping.
It's the alternator belt!
MKK's car had run just fine until it catastrophically did not because the belt had begun to tear. She'd been lucky to make it to the church before the belt came off completely.
One mystery solved.
So eventually, at 6:30 the tow truck shows up. We're still planning on going home until the driver solves another mystery for us.
"Here pull the power window lever on the driver side, ma'am," he instructs MKK.
MKK does so.
He pries the top of the passenger side window (the rolled down one) and helps the window motor raise the glass to its fully closed position.
Suddenly, we have options. We can have the tow truck take the minivan to the place where it will have to be tomorrow anyway for repairs. We can do this all because of a closed window.
So we divert the driver to the shop, escort him there, pay him, and then finally finally get home.
So, for the price of three hours of my afternoon I gained this:
1. Validation that my years growing up in my dad's mechanic shop weren't completely wasted...though I was in no position to effect repairs
2. That I don't know jack about power windows, but that's okay I learned a new trick tonight
3. We wound up saving a hundred bucks with one tow not two...because we belatedly learned how to close a power window without power (or at least without much of it).
4. And we got Five Guys burgers woo.
5. And I got a Top Comments Diary out of it #Bonus
So that's my evening. Happy Labor Day to you, too. :)
TOP COMMENTS
September 1, 2014
Thanks to tonight's Top Comments contributors! Let us hear from YOU
when you find that proficient comment.
With my near-Pharaoh like powers as TC diarist du jour, I declare:
So Let It Be Mojo, So Let It Be Done.
Tara The Antisocial Social Worker

In Hunter's diary National Review lists the 20 movies that effectively destroyed art dash888 provides the setup....

A must read! I give the NR article 4 facepalms!
...and the jokes never stop after that.

Puddytat sez:

I loved Betty Pinson's comment on unions

[Unions] don't have a PR problem

They've done nothing to deserve bad publicity. Quite the opposite, actually....

as well as RFK Lives's reply

Dems and labor prospered together for 4 decades

It's not a coincidence that sole period of Dem dominance since 1860 (roughly mid-30s to mid-70s) was the period of labor's ascendancy. It's also not a coincidence that labor's decline starting in early 80's has coincided w/ a bad era for Dems...

Both are important reminders on Labor Day.

[And] The point made in this comment by judyms9 on Labor Day cannot be missed.

Labor is what transforms materials into useful

goods and provides services to solve problems. Joseph was a carpenter, not a hedge fund manager.

Preach it, Puddytat!

Oh yeah I'm supposed to pick some, too.... so be it.
By the way, that last thread represents everything about DailyKos when it works.
Unlike my wife's car today. :)
TOP MOJO
August 31, 2014
(excluding Tip Jars and first comments)
Got mik!
1) To your point about this being a political blog: by andrewj54 — 180
2) From Wapo: Ferguson isn't about black rage by Denise Oliver Velez — 139
3) Except dKos has long been... by madmsf — 129
4) well by gnosticator — 123
5) I have tried to avoid saying anything about meta.. by tmservo433 — 119
6) How dare you? by Aji — 118
7) After studiously avoiding meta ... by James Wells — 113
8) There is no limit, obviously, to your vile... by Meteor Blades — 110
9) Please stop mentioning me by newpioneer — 109
10) Mr. Abbott is a nasty player, to suppress voting by Boston Beans — 107
11) The Palestinians cannot look to the US government by TomP — 93
12) Thank you, Fishtroller01 - by NonnyO — 92
13) Well, you've done a bang up job. by brooklynbadboy — 83
14) i cosign, dave tried to bully aji and me by Patriot Daily News Clearinghouse — 83
15) Here's what I do in my daily life: by brooklynbadboy — 81
16) You should read the religious diaries on Kos. by Fishtroller01 — 80
17) Help draft legislation to stop out-of-control by Denise Oliver Velez — 80
18) The cruelty that was shown to YOU? by BoiseBlue — 78
19) They already do by Dallasdoc — 75
20) I understand and sympathize with the ... by Meteor Blades — 75
21) Political blog? Pooties, woozles, volcanos, more by some other george — 75
22) Even this YOU twist by Steveningen — 73
23) Latino boy in Santa Rosa, Cali. by thewhitelist — 72
24) What apology? by Susan from 29 — 71
25) Oh dog, please by AnnetteK — 68
26) that you believe non-catholics by Laurence Lewis — 68
27) That sort of rant . . . by Village Vet — 67
28) Mormonism by hnichols — 66
29) Well… by DeadHead — 65
30) Dave, you are being incredibly disingenuous here by BoiseBlue — 64
31) this is about 4 years by jlms qkw — 64
TOP PHOTOS
August 31, 2014
Enjoy jotter's wonderful PictureQuilt™ below. Just click on the picture and it will magically take you to the comment that features that photo. Have fun, Kossacks!
Because Some Nights I Call It A Draw