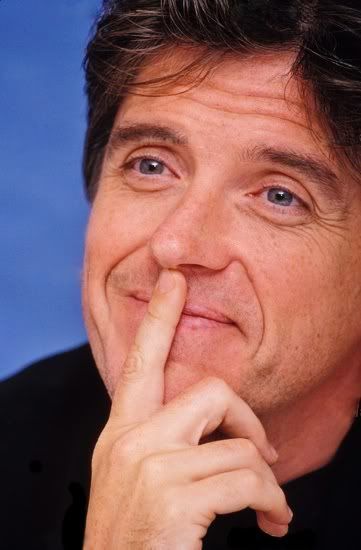 SPOILER WARNING: A late night gathering for non-serious palaver that does not speak of that night's show. Posting a spoiler will get you brollywhacked. You don't want that to happen to you.
The Insomniac's Vent - Hole (hereinafter known as IVH) is a noncontroversial topic, no flame zone. The IVH, if lost or stolen will not be replaced or purchase price refunded. Violation of IVH rules will result in expulsion without refund. A copy of IVH rules can be obtained from one or more members wearing tie-dyed oxford shirts after written requests. Admission to certain functions within the IVH may require additional innuendo, enter at your own risk. Frivolity and silliness are highly recommended for all riders. Flamewars are expressly forbidden and political ranting is strongly discouraged. Please consult your counselor, magistrate or religious functionary before usage. Comment below if you agree with said terms.
Addendum to above: First is first. Second can be skinkond.
Thank you and have an IVH night
Well hellooooo, my fellow venthooligans! Welcome to the first IVH of September! Fall is in the air, and so is football!! I'd like to think the above picture of Craig Ferguson is capturing him picking, or at least contemplating his favorites in our IVH Poll Dance. However, his football is not out football. He has mentioned that his favorite football team is the Patrick Thistle Football Club from the Scottish Professional Football League. So as I've commented on, and really screwed up on, tonight I will try yet again.......
IVH Pôle danse année trios.
1. I pick three games randomly based on interest and odds. In addition we do the Missouri (Mizz) and Montana (Grizz) games. I hate to choose Oregon games, ok with you guys to pick the two UM2 games?
3. I'll pick NFL games randomly, same criteria as NCAA.
We good? Tear up your dance cards from last night, I've got a whole new one:
College
USC @ Stanford
EWU @ UWashington
SSU @ UCBerkley
Mizz @ Toledo
CWU @ Grizz
NFL
NO @ ATL
CIN @ BLT
WASH@ HOU
TENN@ KC
NE @ MIA
Seattle looks great, Green Bay, not so much! They need to get a better O-Line!!
Tonight Craig is cooking stuff with Rachel Ray and chatting with Ted Alexandro, comedian and creator of The Teacher's Lounge, a web series with a whole lot of funny people in it, that I'll check out later.
Last night: