A good man died after living a long and productive life. We should all be so lucky. Though many of you may not know the man's name you almost certainly know his work.
He was a writer, an artist, an editor and a publisher. He was a newspaperman. He was a founding father of the comic book industry. The poor son of an immigrant Jewish haberdasher, he was with his longtime partner Jack Kirby...likewise the son of poor Jewish immigrants...he was father to Adolph Hitler's arch nemesis, a full year before Pearl Harbor.
His name was Joe Simon. He was one half of the team that created Captain America. He was 98 years old.
Continue Reading
A bit of nice news from the Steel City, where voters today approved a ballot initiative for an additional property tax of .25 mils...the equivalent of 25¢ per $1000 of assessed value...to support the city's library system.
The tax passed by a 2 to 1 margin and should raise about $3 million annually for the city's libraries.
Continue Reading
The ride on the F train from Manhattan took 45 minutes but the journey was far longer. They crossed an ocean. I came from Pittsburgh. We were separated not just by 11 decades, but by a family broken and a history forgotten.
I had discovered them...their very existence, not merely their burial place...after searching for over a decade. I wished my father could be here, but it was two years too late for that.
I felt a tear as the train crossed to Brooklyn. Why, I'm not sure. Was it for a man whose name I happen to share, though for most of my life I was no more aware that he'd existed than he was that I would? For an unfortunate young woman who died too soon, tied to me not by blood but by marriage and death? For had she lived I, my father, and many others I loved would not.
Was it for my father, a wonderful man whose last months I would have spared him if only I could? Was it for myself, knowing that someday I would join them across the great divide, perhaps wondering, middle-aged and childless, if someone would remember me?
Continue Reading
I was going to stay away from this...because I fear I am quickly becoming the writer who specializes in dead guys...but it seems that nobody has commented on the passing of lyricist Jerry Leiber.
If you don't know the name you know the music. Along with partner Mike Stoller, Jerry Leiber's compositions included HOUND DOG, JAILHOUSE ROCK, ON BROADWAY, CHARLIE BROWN, SPANISH HARLEM...and perhaps my favorite of his compositions, the unforgettable STAND BY ME. A sad day for music lovers everywhere.
Continue Reading
"He may look like an idiot and talk like an idiot but don't let that fool you...he really is an idiot."
Continue Reading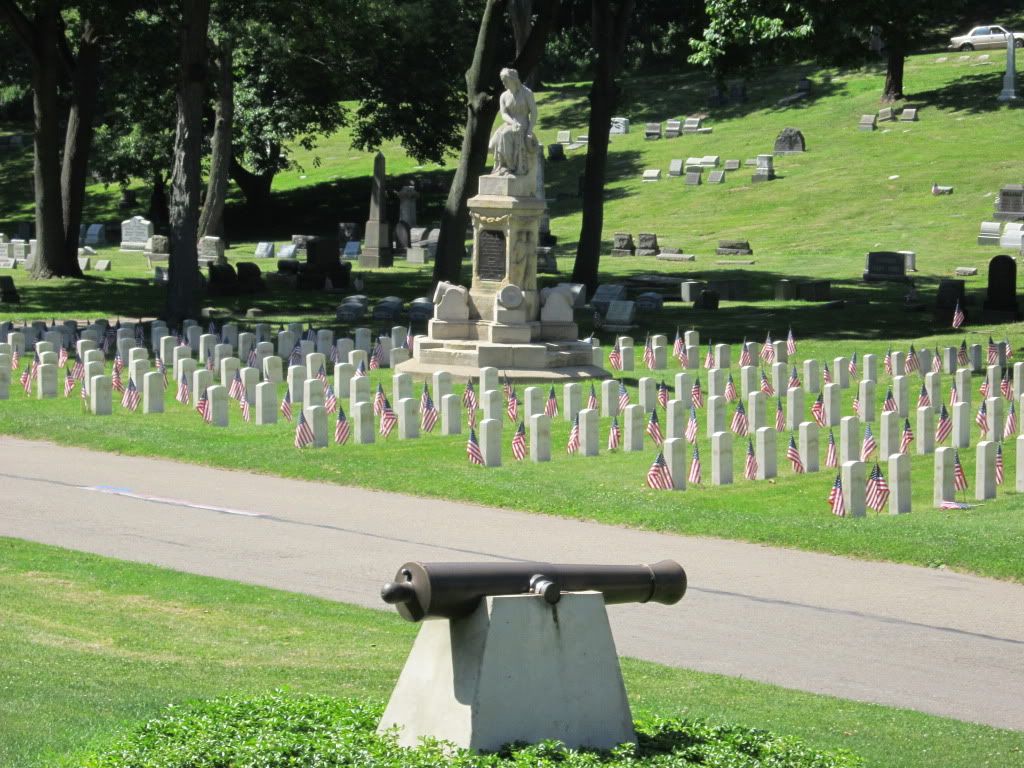 Last week I wrote about the many badly dilapidated Civil War graves in Pittsburgh's Allegheny Cemetery, just a few yards from a perfectly preserved section:
A busy week kept me from getting back till today, though I have begun doing some research. For those who remain interested I'll take a moment to fill you in.

Continue Reading
"There will be some black men who can remember that, with silent tongue, and clenched teeth, and steady eye, and well-poised bayonet, they have helped mankind on to this great consummation."
Abraham Lincoln, 1863
They fought for $7 a month; $10 from which $3 was deducted monthly for clothing. White soldiers were paid $13, with no deductions. They were all volunteers; blacks were not subject to the draft. Though they served in segregated units the officers were all white. If captured by Confederates they faced near certain death.
Yet 180,000 men served as United States Colored Troops during the Civil War, about 10% of the total Union troops. They won the war, won their freedom, and changed the face of America forever.
Unfortunately America did not keep its promises to these black heroes. By 1877 it had abandoned its commitments and the century long nightmare of Jim Crow discrimination had begun. Separate but equal was equal in the eyes of the law, no matter how unequal the reality was.
Many older cemeteries have a Civil War section, frequently honored by a GAR monument, with neat white rows of well tended tombstones and little American flags flapping in the breeze. Here in these Veterans plots, of all places, you would expect these warriors to be treated with equal honor.
But you would be wrong...
Continue Reading
Not taking any credit for this; it's via the blog Young Philly Politics. Since I haven't seen this picked up on by anyone I'm posting here.
Basically, the Governor of PA is so deeply in the pocket of the energy industry that his cronies even attempt to subvert public debate at supposedly open hearings.
Continue Reading
Highlights of the Presidents appearance at the White House Correspondents Dinner. It's not hysterically funny like, oh say...video of a White House WMD search...but not everybody is a gifted comic like George W Bush.
Continue Reading
In conjunction with his declaration of April as Confederate History Month Virginia Governor Bob McDonnell declared today John Wilkes Booth Day in the state of Virginia.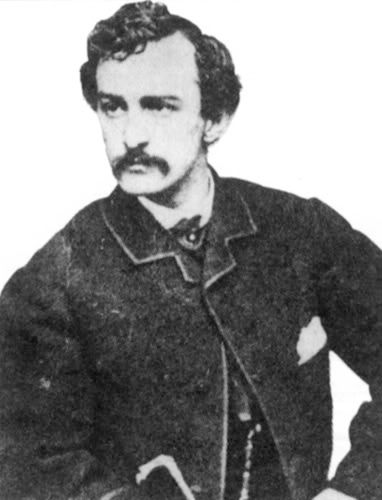 Continue Reading
Below, with no further editorial comment, is a letter I have just mailed the VA regarding benefits for my father, a low-income WW2 era vet.
Identifying information has been removed to protect his privacy - for what little time he has left.
I will not be hanging around right now to respond to comments, for obvious reasons.
Continue Reading
You can add a private note to this diary when hotlisting it:
Are you sure you want to remove this diary from your hotlist?
Are you sure you want to remove your recommendation? You can only recommend a diary once, so you will not be able to re-recommend it afterwards.