Undercutting the future
Republican plan to end federal program would hurt Nevada and the nation
Las Vegas Sun, Editorial -- March 7, 2011
Developers are planning to build a 110-megawatt solar power plant north of Tonopah. The Crescent Dunes Solar Energy Project would be unique, using U.S.-made molten-salt technology to store energy that would allow it to provide electricity throughout the day.

The plant would be a boon to Nevada, creating 600 jobs on-site, and it would be a great source of renewable energy.

The Obama administration pledged to give plant developer SolarReserve loan guarantees this year to get the project off the ground. But, as Karoun Demirjian reported in Thursday's Las Vegas Sun, the project may not get the guarantees because House Republicans recently voted to ax the loan guarantee program.

2 Steps forward -- 5 Steps back.
Oh those "Fiscal Idiots" must be back in charge again!
They couldn't manage a Budget, if their Careers depended on it.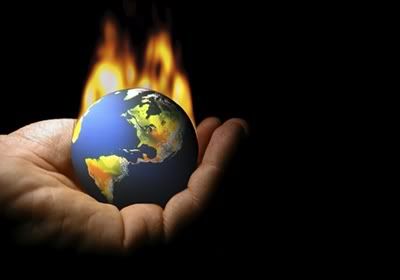 Psst GOP! -- the People ARE Paying Attention now. It's OUR Future YOU'RE Messing with.


Thankfully SOME in Congress are still willing to take a stand, in the "Forward Direction" ...

Berkley: Cut Funding For Yucca Mountain, Not Nevada Solar Jobs

March 10, 2011 -- Washington, D.C.) Congresswoman Shelley Berkley today spoke from the House floor in support of protecting funding for solar energy jobs in Nevada and against Republican efforts to resurrect spending on the failed $100 billion Yucca Mountain dump.


http://www.youtube.com/...

Congresswoman Shelley Berkley home page

Congresswoman Shelley Berkley to Congress:


"There are ground water issues, seismic activity, volcanic activity, and it is 90 miles from a major population center of Las Vegas. It is dangerous. There are no current E.P.A. standards. And why is that? No current E.P.A. radiation standards? Because there is no way to set radiation standards for material that has a radioactive half shelf-life of 300,000 years.

"But the Republican budget that has just been submitted resurrects Yucca Mountain and starts the process of dumping another $100 billion into a hole in the Nevada desert where there will never, ever be any nuclear waste stored.

"At the same time that the Majority is calling for spending more money to dump nuclear waste at Yucca Mountain, they are also pushing for devastating cuts that will end the loan guarantees for our new solar power plant in the State of Nevada near the community of Tonopah.

"The result will mean the loss of 600 jobs at a time when the Silver State has double-digit unemployment. Almost 15% of the people that live in Nevada have no job and they are going to take away 600 more by this very foolish act. Construction of this new solar plant will not only provide hundreds of paychecks to Nevada workers, it will also supply enough clean and renewable energy to power 75,000 homes in the State of Nevada.

Solar Plants? well you know, they have a little problem with Storage Capacity -- the Sun DOESN'T shine at Nite!
What's that? The Nevada Plant -- the one the Republicans want to kill -- Has solved the "Storage Capacity" problem. No wonder THEY hate it So Much!

Innovative Solar Thermal Energy Storage Technology Pushes Solar Reserve Ahead of the Pack
SolarThermalMagazine.com -- 2010/07/28

SolarReserve, a California-based developer of utility-scale solar power projects, begins next steps on its Crescent Dunes Solar Energy Project in conjunction with NV Energy's receipt of approval from the Public Utilities Commission of Nevada (PUCN) today. [last July 28th]

[...] Tonopah Solar Energy LLC, and NV Energy had signed a 25-year power purchase agreement for the sale of electricity from the proposed 100 megawatt solar energy

[...] Kevin Smith, SolarReserve's CEO: "Solar energy, and particularly solar energy with thermal storage, can help meet Nevada's renewable energy objectives while at the same time stimulate the economy by creating solid jobs in the state."
Oh. Of Course. It's European. A part of the world where Society's "common good" still matters.
A part of the world where "Success" is measured by "Whether or not, we leave the Planet, for Future Generations -- BETTER than we found it."
Here in the GOP Version of America were still stuck with the worn-out 19th Century definition of "Success" -- WHO ever has the BIGGEST Bank Account in the end -- WINS! (Wins WHAT? we should start asking -- it's certainly not the Peoples' Respect.)

Meanwhile back in 21st Century -- Real Workers, who were given a glimmer of hope, will be sent back into the Unemployed Ranks -- all thanks the the GOP -- the Party of "No Jobs for You!"
Undercutting the future
Republican plan to end federal program would hurt Nevada and the nation
Las Vegas Sun, Editorial [Continuing ...]

The loan guarantees are an investment in America, assuring the construction of plants, the creation of jobs and a better energy future. And they are vital for the success of the renewable energy industry.

The Tonopah project won't be built without the loan guarantees, and that would be tragic. As Kevin Smith, CEO of SolarReserve, put it, "It's U.S. technology and U.S. jobs — it would just be ridiculous for the U.S. government to clip its wings at the last minute."

If the GOP insists on REVERSING every single "Step Forward" -- that Congress has ALREADY approved
-- we might as well forget about Future Progress, or even Current Stability.

WE just can't run a Country -- where our WORD is NOT worth a Damn!

Businesses have Contracts and Agreements for a reason -- they just can't be reversed or revoked -- just because the GOP plans to return to the Dark Ages -- Business people demand better. They demand Stability. They demand continuity.
Future Progress must be built on a solid foundation (one that bridges across elections) -- NOT on the Sand of Irresponsibility that is becoming the GO-Tea-Party's Trademark.