Overnight News Digest, aka OND, is a community feature here at Daily Kos. Each editor selects news stories on a wide range of topics.
The OND community was founded by Magnifico.
Welcome to all, join us in the comment section to share a news articles and jump into the community chat.
Oke is off the grid for tonight, so I'm filling in. Enjoy.

Brutal July heat a new U.S. record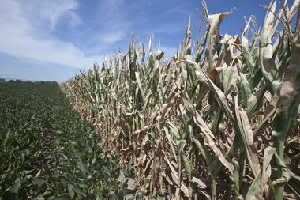 By the CNN Wire Staff

(CNN) -- The July heat wave that wilted crops, shriveled rivers and fueled wildfires officially went into the books Wednesday as the hottest single month on record for the continental United States.

The average temperature across the Lower 48 was 77.6 degrees Fahrenheit, 3.3 degrees above the 20th-century average, the National Oceanographic and Atmospheric Administration reported. That edged out the previous high mark, set in 1936, by two-tenths of a degree, NOAA said.

In addition, the seven months of 2012 to date are the warmest of any year on record and were drier than average as well, NOAA said. U.S. forecasters started keeping records in 1895.


FAA proposes $1 million penalty against Horizon Air for cockpit door rivets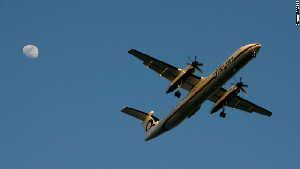 By the CNN Wire Staff

Washington (CNN) -- The Federal Aviation Administration has proposed a $1 million civil penalty against a regional airline for allegedly using improper rivets on cockpit doors, saying the rivets could have damaged wiring and other aircraft components.

The agency said Horizon Air operated 22 aircraft for more than three years with the improper rivets, making at least 186,189 flights while the planes were "unairworthy."

The FAA discovered the violations last year when Horizon modified a 23rd aircraft with blind rivets, and the plane experienced an incident during a flight because of wire damage, the agency said.


Android races past Apple in smartphone market share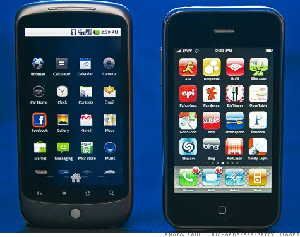 By Julianne Pepitone

NEW YORK (CNNMoney) -- The mobile space has quickly become a two-horse race between Google (GOOG, Fortune 500) and Apple -- and one of those giants significantly widened its lead last quarter.

Google's Android surged to a whopping 68% share of the global smartphone market last quarter. That's four times more than the 17% market share held by Apple (AAPL, Fortune 500), according to a Wednesday report from research firm IDC.

IDC, which tracks smartphone market share by operating system, said that nearly 105 million Android phones were shipped in the second quarter -- more than double the number shipped at the same time last year.

Apple also showed strong growth, with an almost 28% gain over the previous year to 26 million phones shipped.


FBI: Wisconsin temple gunman died from self-inflicted wound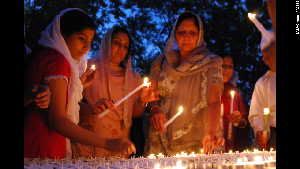 By the CNN Wire Staff

Oak Creek, Wisconsin (CNN) -- The gunman in the Wisconsin Sikh temple tragedy died from a self-inflicted wound to the head and not from a shot by a responding officer, the FBI said Wednesday.

Police previously said Wade Michael Page died after being shot by the officer. That shot in the stomach was potentially fatal, but Page died from the self-inflicted wound, said Teresa Carlson, special agent in charge for the FBI in Milwaukee.

Carlson revealed few other details about the investigation of Sunday's shooting in a suburban Milwaukee gurdwara, or Sikh house of worship. Six people were killed.

She said that no clear motive has been established and that Misty Cook, Page's former girlfriend who was arrested Sunday on an unrelated weapons charge, is probably not linked to the shooting.


Wealthy GOP donor Adelson files libel suit in NY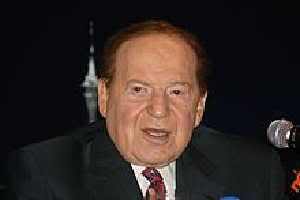 The Associated Press

NEW YORK -- Billionaire casino mogul Sheldon Adelson has filed a defamation lawsuit in New York against the National Jewish Democratic Council and top officials, saying they made libelous statements regarding his political contributions.

The lawsuit filed Wednesday in federal court in Manhattan seeks $60 million in damages. Adelson is chairman and chief executive officer of Las Vegas Sands Corp. and donates to Republican campaigns.

The lawsuit alleges the Washington-based Council said Adelson personally approved of prostitution in resorts owned by Sands China Limited, a subsidiary of Las Vegas Sands. The suit accuses the Council of "assassinating" Adelson's character.


Philippines Rushes Aid as More Rains Pound Manila
By REUTERS

MANILA (Reuters) - Heavy rains pounded the Philippines capital on Wednesday, prompting a new danger alert as emergency workers rushed food, water and clothes to almost one million people through streets turned into rivers after 11 straight days of monsoon downpour.

About 60 percent of Manila, a metropolis of about 12 million people, remained inundated, Benito Ramos, head of the national disaster agency, told Reuters.

Danger to the population was compounded by an early Wednesday evening one-hour downpour of 54.7 mm (2.15 inches), just shy of a record one-hour soaking of 56.58 mm in September 2009 that inundated the capital, killing more than 700 people and causing $1 billion (639 million pounds) worth of property damage.


In London, Censure of an Elite Bank Draws Harrumphs
By LANDON THOMAS Jr.

LONDON — In this summer of revelations about bad behavior by British financial institutions, bashing the banks has been London's other Olympic sport.

But now that a state regulator in New York has accused Standard Chartered, one of London's most reputable banks, of colluding with Iran, Britain seems to be drawing a line against what many here consider American overreaching.

On Wednesday, even Mervyn A. King, the central bank governor who has been one of the industry's harshest scolds, seemed to defend Standard Chartered against the New York allegation that it had schemed with the Iranian government to launder billions of dollars for the potential support of terrorist activities.


Fierce fighting rages in northern Syrian city of Aleppo
By NBC News staff and wire services

Troops loyal to Syrian President Bashar al-Assad assaulted rebel strongholds in Aleppo on Wednesday in one of their biggest ground attacks since rebels seized chunks of the country's biggest city three weeks ago.

Assad must win the battle for Aleppo if he is to reassert his authority nationwide, although diverting military forces for an offensive to regain control there has already allowed rebels to seize large swathes of countryside in the north.

Aleppo, at the heart of Syria's failing economy, has taken a fearful pounding since the 17-month-old uprising against Assad finally took hold in a city that had stayed mostly aloof.

"We have retreated, get out of here," a lone rebel fighter yelled at Reuters journalists as they arrived in Aleppo's Salaheddine district. Nearby checkpoints that had been manned by rebel fighters for the last week had disappeared.


Notorious Colombian druglord known as Sebastian arrested, headed to US for trial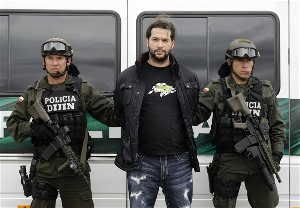 By M. Alex Johnson, NBC News

Erikson Vargas Cardona, the head of what remains of the murderous cartel founded by the late druglord Pablo Escobar, has been arrested and will be extradited to the U.S., Colombian authorities said Wednesday.

President Juan Manuel Santos announced the arrest of Vargas, who is known by the nom de guerre "Sebastian," on his Twitter account Wednesday. Adopting Olympian metaphors, he called the arrest a "triple jump" against crime and awarded symbolic gold medals to the police.

Police acting on a tip found Vargas in Girardota, near Medellin, ground zero for Colombia's deadly drug trade, said Gen. Jose Roberto Leon Riano, chief of the national police. Riano said Vargas would be extradited to New York, where he is wanted on drug trafficking charges.


Syrian rebels describe decoys, dramatic defection of PM into Jordan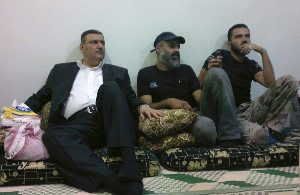 By Karin Brulliard and Babak Dehghanpisheh

BEIRUT —A spokesman for the Jordanian government said Syria's former prime minister, Riyad al-Hijab, arrived in Jordan on Wednesday, contradicting earlier reports about when he had crossed the border.

In an apparent deception intended to facilitate Hijab's defection, members of the rebel Free Syrian Army had claimed that he fled Syria and entered Jordan on Monday.

Hijab is the most senior Syrian government official to abandon President Bashar al-Assad's campaign to crush the ongoing civil revolt, and his defection buoyed the spirits of rebel groups both inside and outside the country. At least 13,000 people have been killed since the uprising began 17 months ago.