A three year old boy was fined $2,500 for peeing in his own yard.
But First, A Word From Our Sponsor:
Top Comments recognizes the previous day's Top Mojo and strives to promote each day's outstanding comments through nominations made by Kossacks like you. Please send comments (before 9:30pm ET) by email to topcomments@gmail.com or by our KosMail message board. Just click on the Spinning Top™ to make a submission. Look for the Spinning Top™ to pop up in diaries posts around Daily Kos.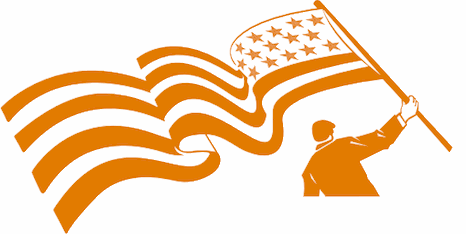 Make sure that you include the direct link to the comment (the URL), which is available by clicking on that comment's date/time. Please let us know your Daily Kos user name if you use email so we can credit you properly. If you send a writeup with the link, we can include that as well. The diarist poster reserves the right to edit all content.
Please come in. You're invited to make yourself at home! Join us beneath the doodle...
Well, his parents were, actually, since 3 year-olds aren't capable of paying or even understanding what all the hoopla and the fine is about. There was some question about whether he would be added to the sex offender registry, since the charge - public urination - is considered an offense that could go on that.
This - appalls me.
Most three year olds don't yet have enough of a concept of body modesty to understand that peeing anywhere other than a proper restroom is frowned upon. They usually learn this somewhere closer to 4 years old, and some may not quite get it until they are closer to 5.
Most adults should, however, understand this and let it pass. Toddlers are learning, and part of that learning process is to do things that seem perfectly reasonable and natural but aren't socially acceptable.
My children - boys and girls - all went through a phase when they were being potty-trained where they peed outside when they were playing and needed to go. The house was just so very far away, the need was suddenly very urgent, and they knew better than to pee in their clothes. So they pulled their pants down and peed. Problem solved in their little toddler brains. They got relief and dry pants and they could keep playing. Triple win!
The few times neighbors saw, they laughed, shook their heads, and shared stories of their children doing the same thing.
The only way to prevent a toddler from sometimes peeing outside is to never let the child play outside.
An adult police officer should know that a toddler peeing outside is not a deliberate criminal act.
Initially, when the parents complained to the police chief, he pretty much said, "Tough, pay the fine."
Fortunately, Oklahoma has not seceded from the US, so when the story went viral throughout the US, the city mayor got involved and revoked the fine, which means the little guy won't be placed on the sex offender register.
When did public urination became an offense so serious it could place you on the Sex Offender Registry?
More importantly, when did America become so prudish a toddler just learning to be potty trained can't pee in his own yard?
TOP PHOTOS
November 18, 2012
Enjoy jotter's wonderful PictureQuilt™ below. Just click on the picture and it will magically take you to the comment that features that photo. Have fun, Kossacks!