So we meet again at Casey's downtown on Saturday February 16.
This time we have a guest speaker; Dana Siegelman.
She is the daughter of Don Siegelman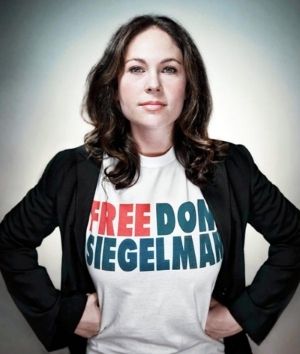 One Pissed Off LIberal knows Don Siegelman and he will join us via Skype. This could be a first.
These are the diaries leading to this event;
Los Angeles Kossacks meets again on Feb 16. And we have a guest speaker
Los Angeles Kossacks meet next Saturday downtown and we have a guest speaker
And this is navajo's diary about the last meeting.
Please RSVP in the comments or send me a message.
And join the Los Angeles Kossack group.
Let's get together have a good time and learn what we can do about this issue.