I can see the huge scar where the landslide occurred from where I'm sitting at my computer. This was very close to home.
Huge landslides damage, threaten homes on Whidbey Island

Neighbors reportedly heard a noise that sounded like thunder or a sonic boom. Nobody was hurt.

The damage was hundreds of feet wide. More landslides were reported throughout the day.
The huge slide obliterated the access road to some of the beach front homes in the Ledgewood development.
Seven homes were threatened and 17 more are isolated.
Emergency workers were trying to access parts of the damaged areas via property owned by Microsoft CEO Steve Ballmer.
I've walked the beach under these unstable bluffs on a regular basis and its one my favorite neighborhood beach walks. So I walked the two miles of beach down to the slide and this is what I saw.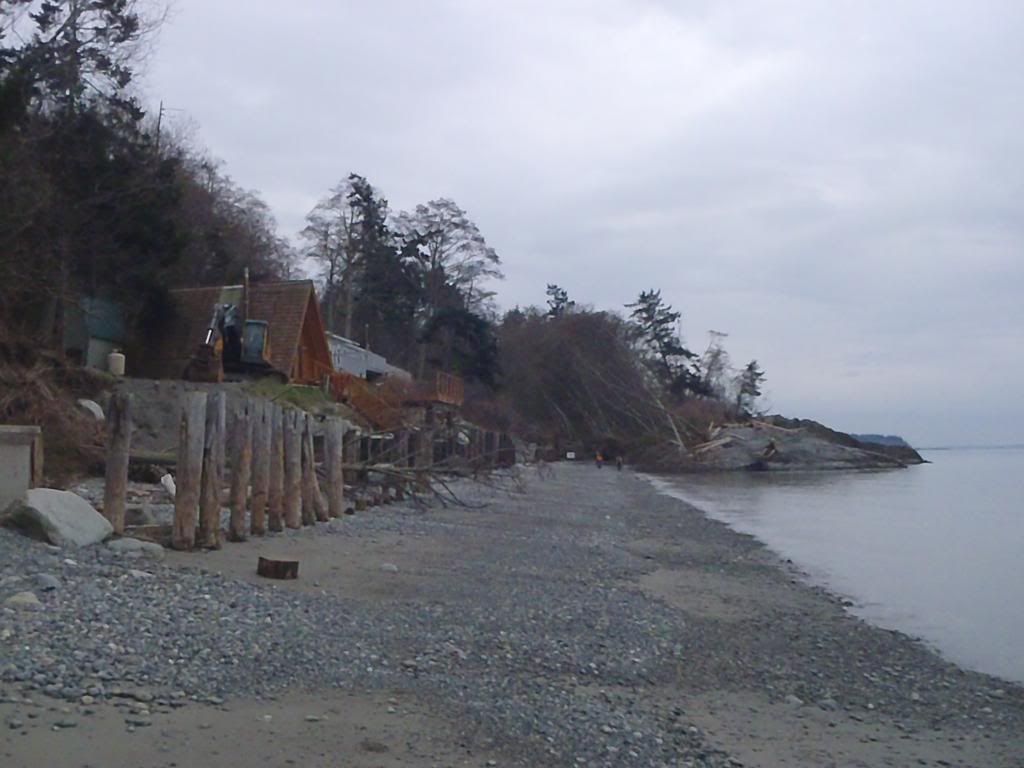 A new point made up of slide debris where the beach used to go straight.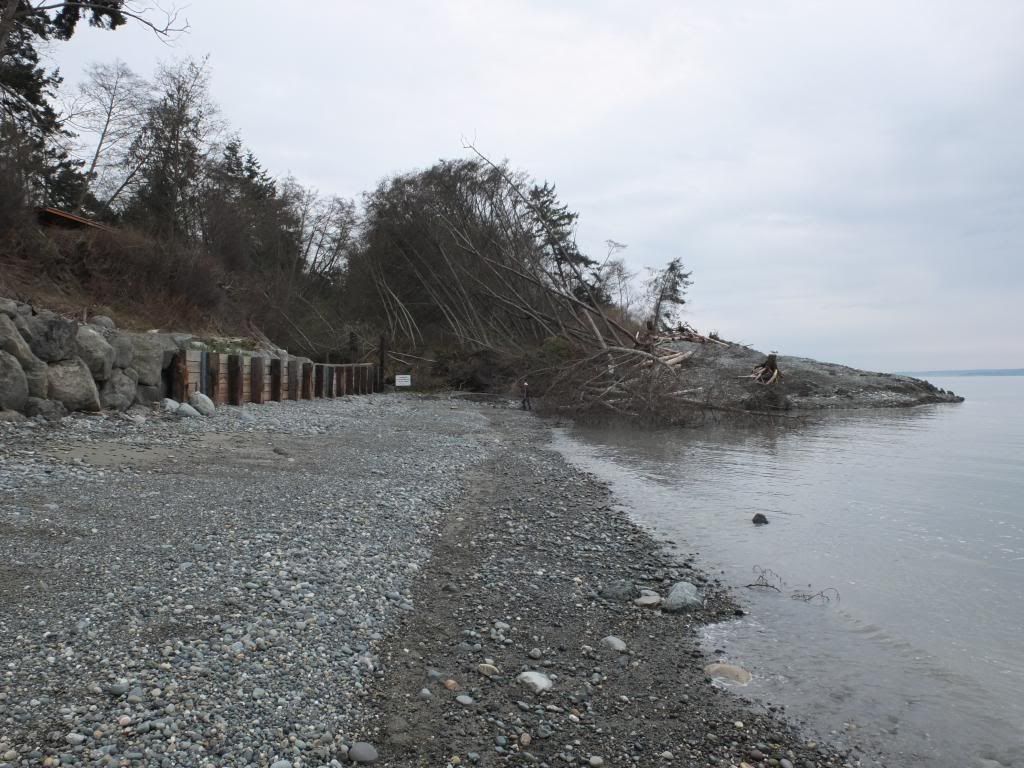 The toe of the slide.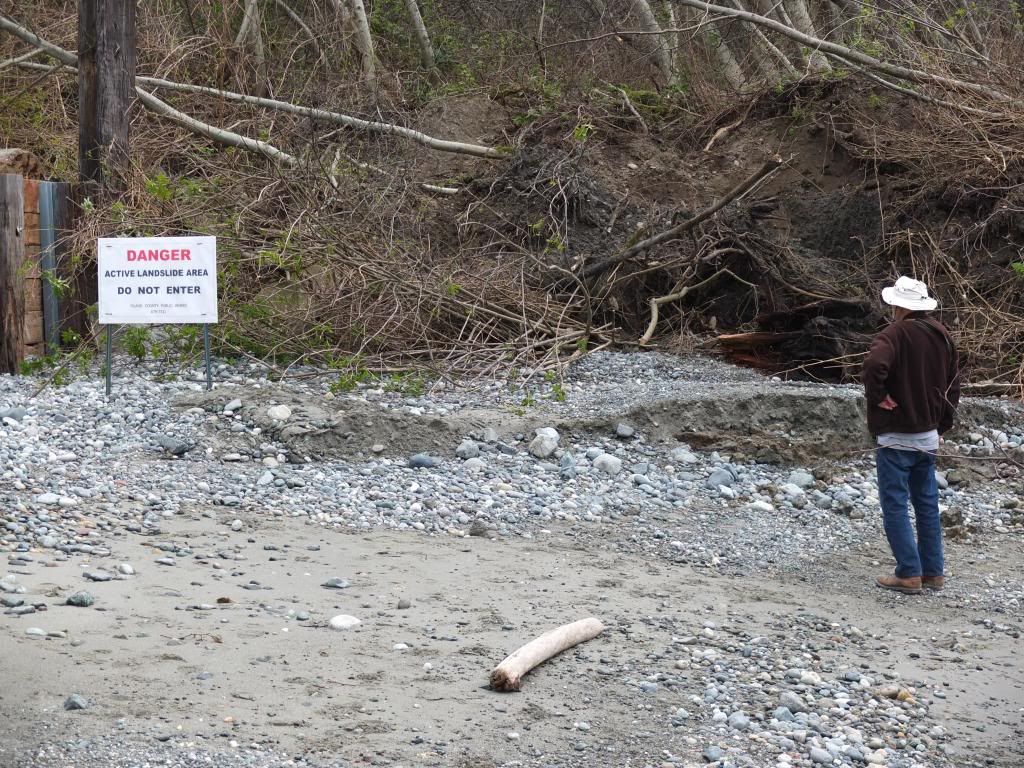 A Geologist I spoke with at length about the situation, surveys the scene.

The road they were shoring up just yesterday now ends in mid air.
A utility pole snapped off by the slide's force, with the gaping void where the bluff used to be behind it.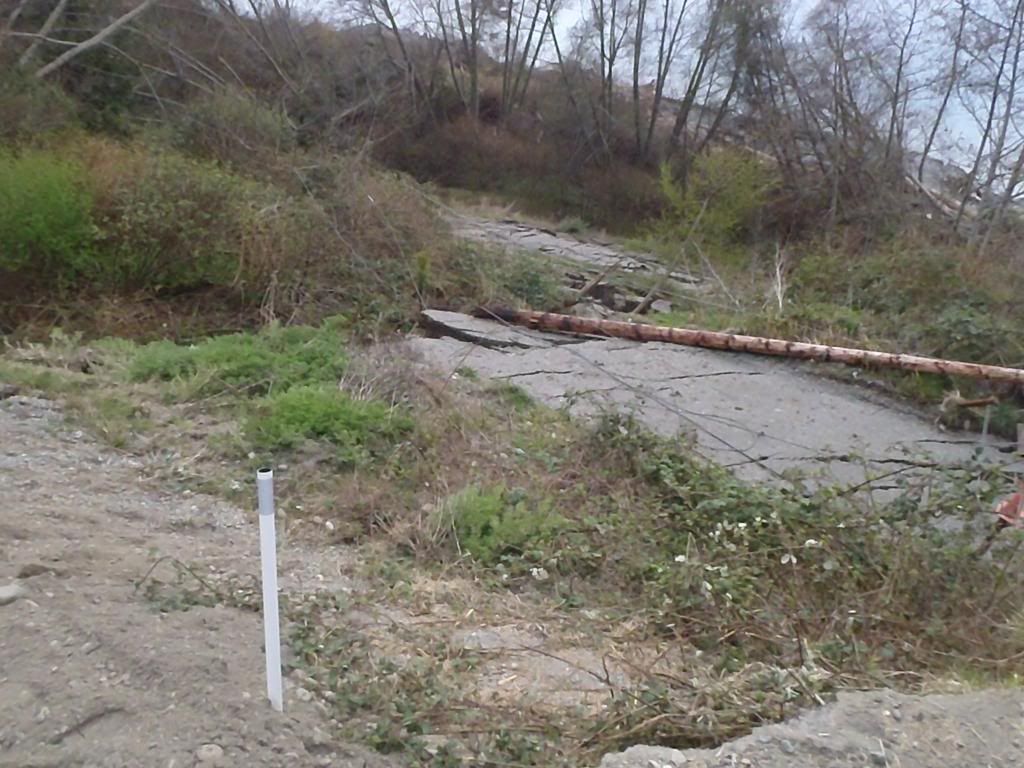 The rest of the utility pole with sections of road that have slid down toward the beach.
A road above the slide area shoving cracks from ground movement beneath the road, the geologist pointed out to me. Some of the cracks also had water seeping out, a very disturbing sign.
When I first moved here my next door neighbor had been living along the beach in the same Ledgewood neighborhood when the ground under what she described as her "dream home" slumped and the house was condemned much to my neighbor's distress, and that was over 20 years ago.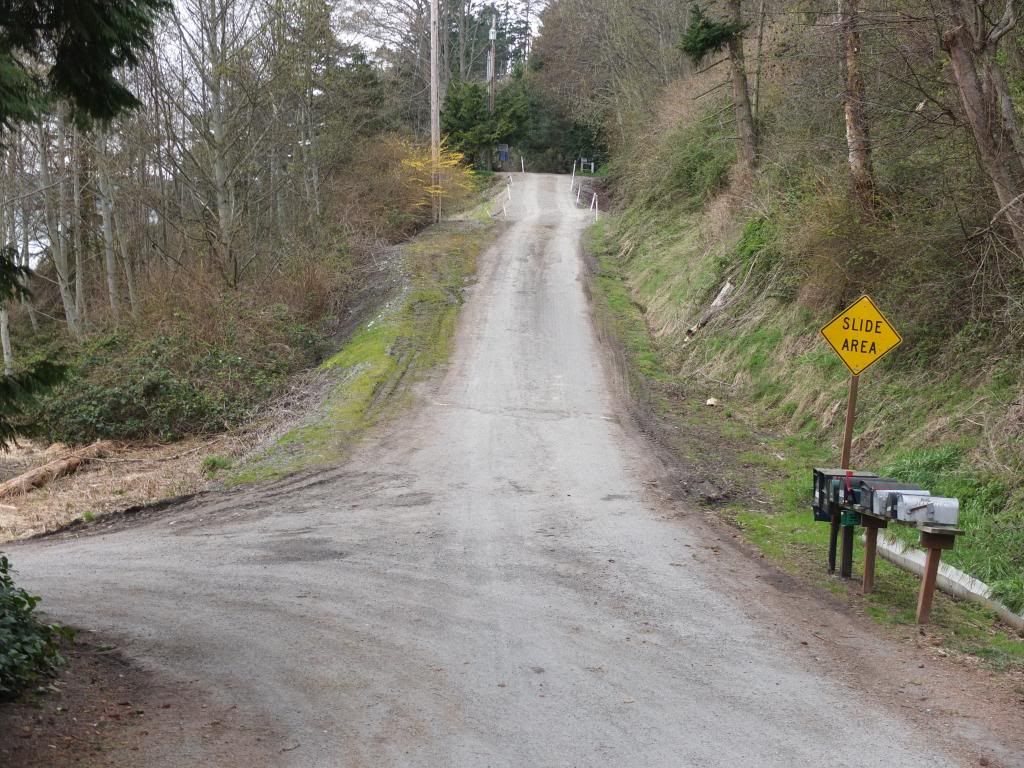 The site where her home used to stand.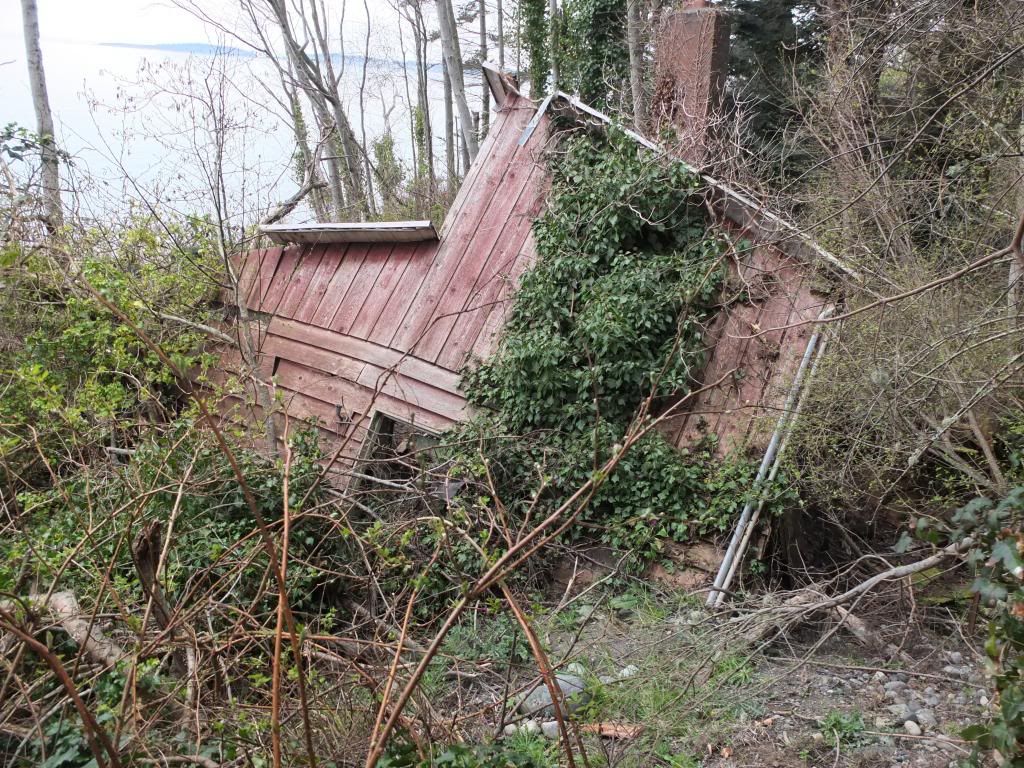 Another house in the Ledgewood neighborhood previously abandoned due to landslides.
There was an area several acres in size just to the north of this newest slide that suffered a massive slide since I've been walking this section of the Island's beaches over the last two decades. No homes were lost in that case.
There was also a smaller slide only a couple of hundred feet long earlier this winter just adjacent to this new slide.

This is it.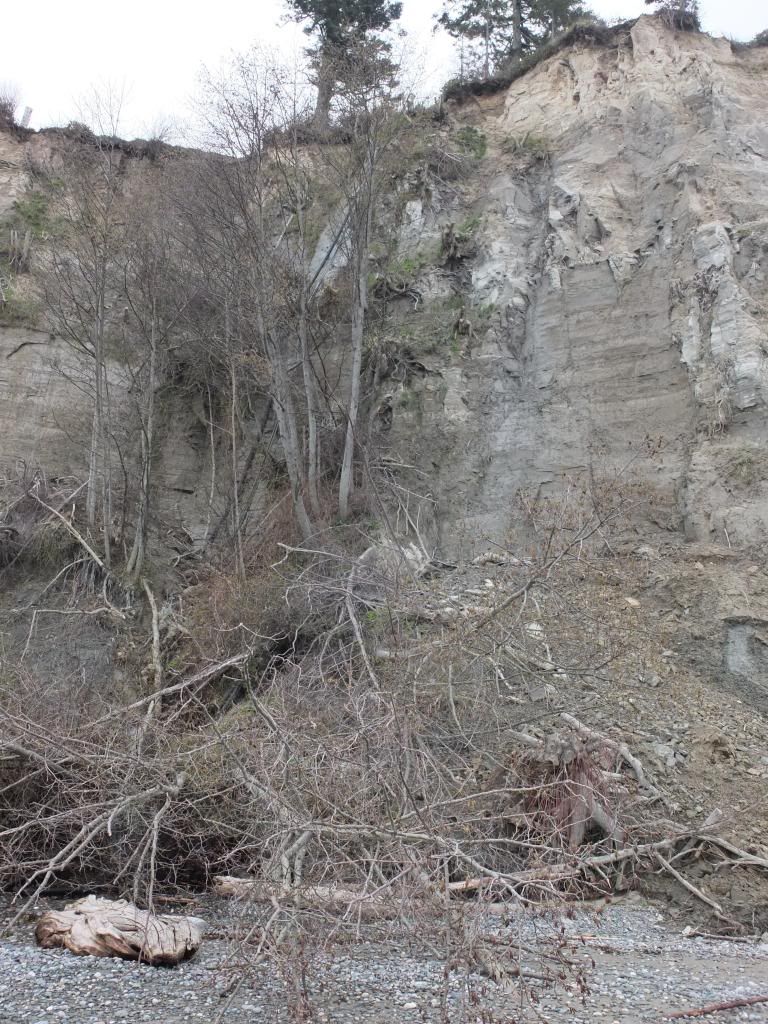 This spot made me nervous to stand there long enough to take a photo. It features a stream that didn't used to be there.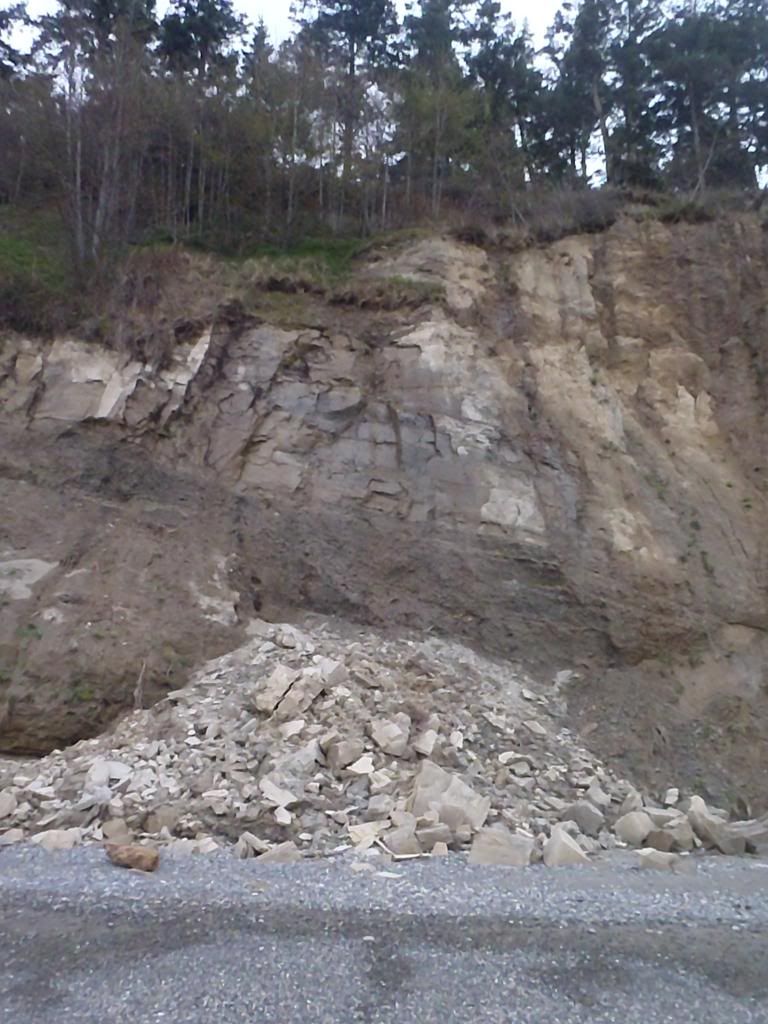 A smaller slide along the beach to the north.
As it happens just a couple of days ago I was looking at this section of bluff on Google Earth and thinking how vulnerable some of the homes along the top of the bluff appeared.