But First, A Word From Our Sponsor:
Top Comments recognizes the previous day's Top Mojo and strives to promote each day's outstanding comments through nominations made by Kossacks like you. Please send comments (before 9:30pm ET) by email to topcomments@gmail.com or by our KosMail message board. Just click on the Spinning Top™ to make a submission. Look for the Spinning Top™ to pop up in diaries posts around Daily Kos.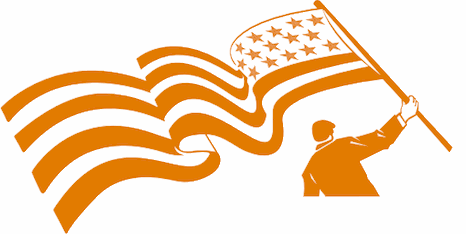 Make sure that you include the direct link to the comment (the URL), which is available by clicking on that comment's date/time. Please let us know your Daily Kos user name if you use email so we can credit you properly. If you send a writeup with the link, we can include that as well. The diarist poster reserves the right to edit all content.
Please come in. You're invited to make yourself at home! Join us beneath the doodle...
On those rare days when I am home during the week, either sick or just taking a mental health day off work, I'll flip on The Ellen Degeneres Show. It is always entertaining and the variety of guests she has on is remarkable. Her easy presence and sincerity strikes a chord with the audience and it makes the show a joy to watch. One of the most notable things about the show is how matter-of-fact and open she is about being a lesbian and how clearly the audience couldn't care less. This hasn't always been the case for her. The victory she has won has been her own. It didn't come about through strident activism, not that there's anything wrong with that, but rather through her own uniquely funny and dignified way of deciding to live her life openly and without shame.
Ellen began to do stand-up comedy in and around New Orleans in the early 80s. It was clear that she had talent and her career took off exponentially after her first appearance on the Johnny Carson show in 1986. By 1994 she had been cast in her own sitcom Ellen which would lead to her and the character coming out of the closet in 1997. Her appearance on the Oprah Winfrey Show in February of 1997 and the subsequent airing of the episode in which her character speaks those words "I'm gay" over a microphone at an airport gate proved a pivotal moment in LGBT history.
Oprah: So you were attracted to women, and you knew it.

Ellen: Yes, but it was never sexually, it was just a connection, it was just, you know. I truly believe that there are soul connections, that when you meet someone either you respond to them, you really like them and you're not sure why. Or you just don't like them and you don't know why. And I think that's something that our souls do on their own. And then we have in society these rules that we cannot be attracted to a woman, and I'm attracted to the person. Everyone has a different story, and I'm not trying to say "this is what gay is", this is just who I am, and I know this is just what I feel more comfortable with.

Oprah: So was it hard to tell your family?

Ellen: No, it wasn't hard to tell my family at all. My father, it was a little harder because he is very religious and I thought he would have a hard time with it. But he's the kind of guy that, you know, "I love you" for whoever you are, but I don't understand it and let's never talk about it again.

Oprah: At the time you told your dad, he was with his new wife, and your stepmother, and, what happened?

Ellen: Well, actually he told me that he figured it. I was upset about something and he kept saying "Did you rob a bank? Did you kill somebody?" And I kept saying, no, I just don't want to tell you. And finally I told him and he told me. And then they asked me to move out of the house.

Oprah: Because?

Ellen: She had two little girls that they worried it would influence them.

Oprah: And so you moved out of the house and moved to where, Ellen?

Ellen: They co-signed a loan for me to get an apartment. Still everything was fine, it was just they didn't want me living in the house with the two little girls. Which really hurt because I loved them. But I understood it. I understand people not understanding. I'm fine with that. I can't change anyone's mind. That just was their response.
Oprah: Why did you think it was necessary for you to come out? You know, you've read some of the mail. People say "So why not just let that be your business?" Why was it necessary for you to come out, tell the public? Why was it necessary for the character to do so?

Ellen: Because it's okay. Because it is okay.
Of course, she immediately drew outrage from all the usual bigoted suspects. Jerry Falwell was one of the first out of the gait, hissing "If she chooses to live this way, that's her business. No one wants to invade her bedroom or her personal or private matters. But we don't want her dumping that into the hearts and minds of the kids of America." Others were just as brutally narrow and nasty in their diatribes against her. Her sitcom didn't survive long after and her career looked as though it was on a downhill trajectory. In subsequent interviews about this period in her life, she confesses that she had become deeply depressed. But a talent like hers could not be kept down for long. Her career not only survived, but thrived thanks to her own ability to relate to people in such a connecting, non-threatening manner.
All of my LGBT brothers and sisters and people who believe in equality owe her a debt of gratitude. She has become one of the very best ambassadors we have in our struggle for understanding and fight for equality. Living her life honestly and by example has had a powerful impact and continues to make a difference.
Take this clip. It never leaves my eyes dry.
And the power and emotional genuineness of this clip speaks for itself.
I am devastated by the death of 18-year-old Tyler Clementi. If you don't know, Tyler was a bright student at Rutgers University whose life was senselessly cut short. He was outed as being gay on the internet and he killed himself.

Something must be done. This month alone, there has been a shocking number of news stories about teens who have been teased and bullied and then committed suicide; like 13-year-old Seth Walsh in Tehachapi, California. Asher Brown, 13, of Cypress, Texas and 15-year-old Billy Lucas in Greensberg, Indiana. This needs to be a wake-up call to everyone: teenage bullying and teasing is an epidemic in this country, and the death rate is climbing.

One life lost in this senseless way is tragic. Four lives lost is a crisis. And these are just the stories we hear about. How many other teens have we lost? How many others are suffering in silence? Being a teenager and figuring out who you are is hard enough without someone attacking you.

My heart is breaking for their families, their friends and for a society that continues to let this happen. These kids needed us. We have an obligation to change this. There are messages everywhere that validate this kind of bullying and taunting and we have to make it stop. We can't let intolerance and ignorance take another kid's life.

I want anyone out there who feels different and alone to know that I know how you feel. There is help out there. You can find support in your community. If you need someone to talk to or if you want to get involved, there are some really great organizations listed on our website. Things will get easier. People's minds will change. And you should be alive to see it.
Above all, she never takes herself too seriously.
So, Ellen Degeneres. With two Supreme Court rulings hanging in the balance, I just wanted to take this moment to recognize the role you have played in getting us where we are today. Your contribution to the discourse has been reasoned, gentle, effective and oh so very personal. You have my deep respect and best wishes for every happiness in your life.
Thank you.
And now on to Tops!
TOP COMMENTS
March 31, 2013
Thanks to tonight's Top Comments contributors! Let us hear from YOU
when you find that proficient comment.
From an anonymous lurker:
In Serpents Choice's extremely touching diary She was 36, he made a comment that prompted someone to send it to Top Comments. The person wrote: I don't even have a DKos account. I lurk. I enjoy reading the efforts of people to make this country better. I enjoy stories of people caring for each other in good Christian spirit. I'm usually on when top comments happens, and I love reading it. But of course I have never submitted to it. I just watch. I don't contribute. That man's story made me cry and that comment of his made me cheer. More than that, it made me contribute something.

A note from your diarist to anonymous: Thank you so much for contributing this comment. If you ever decide to unlurk, we would welcome you with open arms.
From Noddy:
jakedog42 outs slksfca in navajo's New Day Diary.

In that same diary, Darrell House invokes Calvin's Dad, zwoof reveals a Tooth Fairy error, and just go read the whole comment section for a few good chuckles.
From TiaRachel:
In Purple Priestess's diary 10 Things You Might Not Know About Easter (Including One Very Weird Factoid), annominous catagorizes the holidays for us.
And two from Dave in Northridge:
In my diary Maureen Dowd is right again, but Ross Douthat is beyond redemption, StellaRay provides the best precis EVER in her description of the two writers I discussed.

And from the same diary, Tara the Antisocial Social Worker provides a translation of Douthat into plainer English.
TOP PHOTOS
March 30, 2013
Enjoy jotter's wonderful PictureQuilt™ below. Just click on the picture and it will magically take you to the comment that features that photo. Have fun, Kossacks!