This diary's about you!
That is somewhat humorously intended, but it serves well to lead into an email-style diary for a fellow Kossack.
Interaction on Daily Kos can be very special. Those who know me know I 'hang out' in Top Comments. It's my blog home, though I do visit a number of other diaries. But I almost never write diaries outside of the community with my friends and blog family.
As a long-time Kossack, I know there are 'areas' of special conflict on Daily Kos. I don't need to tell you where those places are, everyone knows them. Occasionally elements of their toxic energy and hostility spill over into areas less commonly frequented by that sort of energy.
A person I know and respect recently had a bad experience with that kind of energy in one of her/his diaries. This person was quite distressed about the experience, allowing it to even call into question the desirability of continued participation on Daily Kos. It is not so important who this person is (except to her/him, of course!). Many Kossacks have had similar experiences on Daily Kos. This diary is for them.
More below! But, first, a word from our sponsor ...
Top Comments recognizes the previous day's Top Mojo and strives to promote each day's outstanding comments through nominations made by Kossacks like you. Please send comments (before 9:30pm ET) by email to topcomments@gmail.com or by our KosMail message board. Just click on the Spinning Top to make a submission. Look for the Spinning Top to pop up in diaries around Daily Kos.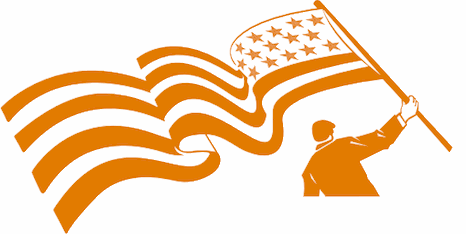 Make sure that you include the direct link to the comment (the URL), which is available by clicking on that comment's date/time. Please let us know your Daily Kos user name if you use email so we can credit you properly. If you send a writeup with the link, we can include that as well. The diarist reserves the right to edit all content.
Please come in. You're invited to make yourself at home! Join us beneath the fleur de kos...
I am a people watcher of sorts wherever I go. Movie theaters can be rich observation grounds. I love movies, myself, being a 'moviegoer.' But I pick movies carefully. Horror movies, slasher movies, terror, high suspense ... those are not for me. I have no fear of them, they just don't 'speak' to me. I have no need to be scared, to feel fear I have no wish to feel those things. They exist aplenty in our world. I don't deny it, I don't gloss it over, but dwelling in that energy takes me nowhere I need to go. So, I don't attend those movies.
Similarly, I don't frequent diaries on Daily Kos which draw extremely toxic energy, with their highly toxic exchanges. Sometimes there are contentious arguments, sometimes just explosions of extreme abuse and hostility. Why would we stay in those environments? What is to be 'won' there? Are we making friends and influencing allies? Or are we 'beating' someone? Perhaps as we've been beaten before? Are we bringing an adversary around to our point of view? Are we bringing attending comment thread guests around to our point of view? Are we administering a well-deserved 'drubbing' to someone who needs drubbage?!
One element of the magic of Daily Kos is its intensity, the caring that Kossacks bring to the ultimate goal of electing more and better Democrats. There are people of incredible passion here. I applaud that, as it thrills and excites me, all while it stimulates, motivates and educates me. I find friends I expect to stand with for the rest of my life, influencing votes and opinions, hopefully giving as much as I get.
But, I certainly don't agree with everyone I've encountered here. Not on every issue, not in every particular. In fact, there is no one here with whom I agree on everything. That is magic, too. I am not sure I even permanently agree with everything I have thought or expressed here. I have learned better ways, I have learned better arguments. I have learned facts to replace relative ignorance.
Those are some of the things I seek here. Fine facts which support progressivism. Fine, noble strategies, fine insights into caring, compassion and love. I have made fine friends, I have had fine times! It's okay with me if others here have different goals and objectives. I expect and applaud that.
My friend, you are free to seek anything YOU wish on this blog, in this community, in our world at large. But the bad experience you had only parallels bad experiences we all have off-blog, from time to time. No arena for human exchange is or will ever be proof against such experiences, no guarantees exist here or anywhere. TU status can't guarantee it. Not even OWNING the blog, as markos does, can provide such a guarantee. Ask him, if you doubt it.
There are things we can do! We can avoid areas that evince very negative energy. We can avoid individuals who exhibit the same. If they come to where we are, we can engage them with courtesy and respect, and then move on, if it becomes clear that fruitful exchange is not possible with them. What I counsel against, however, is becoming reactive to their energy. Becoming 'caught' in their web of toxicity and hostility. There are too many worthwhile things to do, too many things more worth doing. Life is too short. Besides, reacting hands them a victory of sorts, a gratification that they are better off without, that we are better off not giving them.
Every community has people like that, unless it is either an exceptionally small community, or an exceptionally dull one, which Daily Kos is not. Don't 'feed' them your energy and attention. And don't let them acquire disproportionate importance. One hostile person in a comment thread of 100 fair, reasonable, respectful Kossacks is practically a negligible percentage. Don't let them color your views of things unduly. Don't let them sap your strength and enthusiasm for the battles that lie ahead for us all. You're still in the right place! And it's not just me saying it. The 99% say so, too, as they did in the comment threads of that fateful diary.
On to tonight's comments! Very graciously compiled and formatted by brillig!
---
Brillig's ObDisclaimer:
The decision to publish each nomination lies with the evening's Diarist and/or Comment Formatter. My evenings at the helm, I try reeeeallllyy hard to publish everything
without
regard to content. I really do, even when I disagree personally with any given nomination. "TopCommentness" lies in the eyes of the nominator and of you, the reader - I leave the decision to you. I do
not
publish self-nominations (ie your own comments) and if I ruled the world, we'd all build community, supporting and uplifting instead of tearing our fellow Kossacks down.
---
From brillig:

I love LilithGardener's suggestion for pushback to the latest Republican strategy to maneuver around Roe v Wade. Sadly, I think diarist Meteor Blades' reply is far too true.
From ericlewis0:

In my diary titled Quinnipiac Poll: 91% Support Universal Background Checks, jwinIL14 had this gem.
From BeninSC:


This comment from Pluto was flagged by our own Steveningen, and it gives fine advice to new Kossacks (AND old!, in line with the focus of tonight's diary)!

This comment from Caoimhin Laochdha (no, I can't pronounce it, but it's an interesting name!) was flagged by Troubadour, as it involves both fine framing and powerful strategy! Troubadour's following comment continues the momentum, also in line with tonight's TC diary!

The next comment, by dzog (sadly out of recommendability by now), was flagged by Chaoslillith! I liked it because it shows what a 'big tent' we Democrats really have, now including 'sunlight-challenged Americans!'

Flagged by smileycreek are TWO funny YouTube comments from slksfca, this one, and this one!
Top Mojo for yesterday, April 3rd, first comments and tip jars excluded. Thank you mik for the mojo magic! For those of you interested in How Top Mojo Works, please see his diary FAQing Top Mojo.

1) a veritable who's who of humanity's worst by The Dead Man — 150
2) And Now, a Message from the Nuclear Power Industry by JekyllnHyde — 124
3) Thank you by asterkitty — 117
4) I Often Comment On What You Write Here by webranding — 100
5) and I appreciate your taking the time by teacherken — 87
6) Our Solar Collector broke yesterday by Lonely Liberal in PA — 85
7) Maybe in West virginia by lina — 85
8) Sen. Mark Begich (D-AK) by miracle11 — 85
9) Couldn't agree more that by david mizner — 84
10) More on this, I recommend that by david mizner — 81
11) Remember, only Democrats by ontheleftcoast — 69
12) Wonderful by Pam from Calif — 66
13) "Type: Hazards" by davehouck — 65
14) The guy went totally incommunicado for 6 days by Calvino Partigiani — 63
15) Thanks for this. No Fly Zone yet? by divineorder — 62
16) Great. How many taxpayer $ will they waste by Samer — 59
17) Dude, you do NOT fuck with the pootie people. by ontheleftcoast — 57
18) Regular Users: by smileycreek — 56
19) Bobbing seals by roonie — 55
20) He was not guilty by Armando — 54
21) The Big Picture re: Gun Control Laws by JekyllnHyde — 54
22) There is a LONG history here of fundraising by triciawyse — 54
23) NC has always been paradoxical ... by WereBear Walker — 54
24) My experience was quite the opposite... by Josiah Bartlett — 54
25) Even the high-dollar very tight by Joieau — 53
26) Republicans Are True Patriots by JekyllnHyde — 52
27) I find comments to be the heart and soul of the by a gilas girl — 52
28) Of course he did by Dr Swig Mcjigger — 51
29) Exxon: The Masters of Spin by JekyllnHyde — 50
30) words fail. and nothing in the media. by mrsgoo — 50
31) Link by jayden — 50
Top Pictures for yesterday, April 3rd. Click any image to be taken to the full comment. Thank you jotter for the image magic!