Good morning, gardeners! I am happy to report that my first two 2014 seed catalogs arrived in the mail yesterday. I plan to spend the Christmas-New Year's break planning next summer's garden. However, the next two weeks will be frantic. I have two more classes to teach, and then I have to attend a 3-day conference and finish my grading. By the time Xmas rolls around every year I am almost ready for the ICU.
Here you can see what is left of this year's garden:
That used to be lettuce. We decided that the lettuce did quite well in pots (before the frost). We could put the pots close to the house, and pick a few leaves every day for dinner.
Since I don't have much in the way of pictures of the blue jersey garden, I thought that I would post a few pictures of gardening in Maui. Blue jersey dad and I have been working with our Hawaiian colleagues for the past four summers. In particular, we have done some mapping of archaeological field systems in the Iao Valley on Maui. This is a picture of the Iao Valley. You can see why the Hawaiians consider this the male side of the island: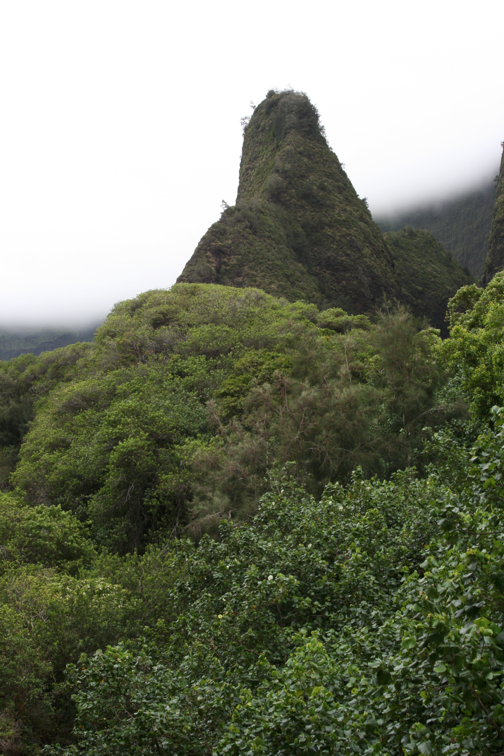 We have worked closely with one of our Native Hawaiian colleagues who is working to restore some of the taro fields. Here you can see taro growing:
Taro was the staple crop for the Hawaiians, It was initially domesticated in highland New Guinea almost 10,000 years ago, and it spread through the Pacific with early farming populations.
Here you can see the taro being pounded into poi on a poi board (papa ku'i 'ai in Hawaiian):
The leaves of the taro plant are edible too, but they need to be cooked for a long time because they contain a lot of oxalic acid. Here the taro leaves are being made into lau lau. the filling can be either pork or vegetables like sweet potatoes.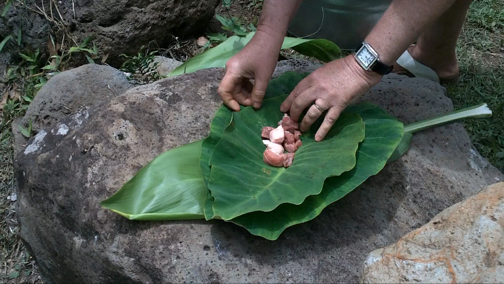 The taro leaves are wrapped by in the leaves of the ti (ki in Hawaiian) plant. The ti plant was another one of the canoe plants that was carried to Hawai'i by the native Hawaiians.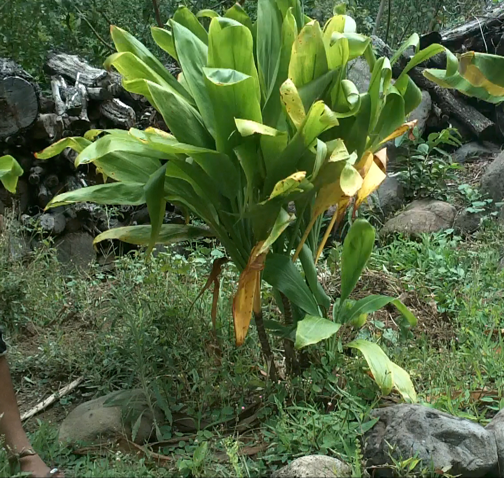 Here are the lau laus wrapped and and ready for the steamer: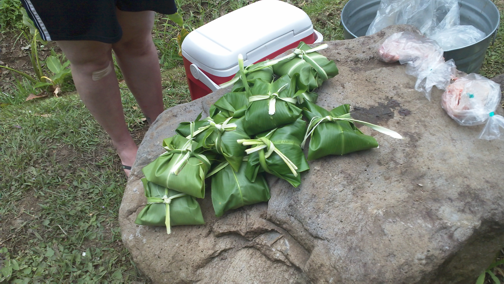 I have been teaching about ancient Hawaiian agriculture in my First Farmers course this semester, so I had pulled out a number of these pictures for class.
Let me know what is happening in your homes and gardens this week.