CNN asks (along with many of us!): What is Congress doing?
Congress is hard-working, compassionate, engaged with the problems of the country and the people. Congress works for the people of our country, to come up with the best solutions possible in trying times. Congress could care less about actually accomplishing anything. Congress is embarked on a course of obstruction unprecedented in our history.
More below! But, first, a word from our sponsor ...
Top Comments recognizes the previous day's Top Mojo and strives to promote each day's outstanding comments through nominations made by Kossacks like you. Please send comments (before 9:30pm ET) by email to topcomments@gmail.com or by our KosMail message board. Just click on the Spinning Top to make a submission. Look for the Spinning Top to pop up in diaries around Daily Kos.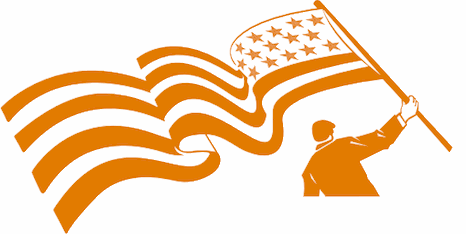 Make sure that you include the direct link to the comment (the URL), which is available by clicking on that comment's date/time. Please let us know your Daily Kos user name if you use email so we can credit you properly. If you send a writeup with the link, we can include that as well. The diarist reserves the right to edit all content.
Please come in. You're invited to make yourself at home! Join us beneath the fleur de kos...
Has almost a schizophrenic ring to it, doesn't it?! 'Ben's finally lost it!'
As if Stephen Foster was channeled to do a political blog.

It rained all night the day I left, the weather it was dry

The sun so hot I froze to death; Susanna, don't you cry.
So ... what is this about, then? 

It is about false equivalence. The idea that two things are equal when they're not. In politics, one things jumps out at me when I think of false equivalence - the idea that Congress is dysfunctional. How is that false equivalence?
Simple. Congress is not dysfunctional, REPUBLICAN Congress is dysfunctional. And, Republican Congress is substantial enough that they can just about bring government to a halt in this country. Of course, that is no concern for them. The worse government works, the stronger their argument that government IS the problem. Actually, for them, it is far more important to make the case that government does not work when Democrats are in power than when they are.
I've made this argument before, that it traces to the Reagan 'truism' that government is the problem, not the solution. In some respects that may be a legitimate argument and/or a legitimate criticism. But for all the harm Reagan did in and to this country, the truism he left behind has done far more. Because Republicans have taken it as a condition to be achieved, expanded, cultivated on ever grander scales, a thesis to be defended, proven and re-proven. That's why the challenges they favor are on the order of oppressing minorities. Gays, blacks, Hispanics. Less numerous, less committed voting blocks. If they can moralize against them, so much the better. But the best arguments, for them, in which to cloak their racism and discrimination are economic. Oh, we'd LIKE to help, we just can't afford it.
They certainly don't want government to achieve anything for which Democrats can take credit, and that goes double for President Obama, so great is their hatred for him.
Of course, it makes it easy to recruit candidates, because they don't have to have any constructive abilities at all. In fact, the fewer they have, the better they are for the role envisioned - the worse they function, the stronger their anti-government argument becomes. (Look at the 'poster child' for this, former US Senator Jim DeMint. He went into government because he had nothing to offer private industry. And that party is full of thousands of other examples, equally incompetent.)
Yes, in many respects Washington has been 'laid low' by obstructionist, time-wasting tactics and strategies. But it is not because 'Congress' is dysfunctional, and it is not because 'Washington' is. It is because the Republican subset of Congress is dysfunctional. Intentionally so, deliberately so, consciously so, collaboratively so. It is no accident whatsoever. And if the media (and, all too often, even Democrats) buy into the idea that 'Congress' is dysfunctional, they know some of the blame will attach to Democrats, as well, even if only Republicans deserve it.
Never endorse, ratify or validate the idea that Congress is dysfunctional. Always demand that polls asking about Congressional approval ratings distinguish along party lines. Because Congress is not dysfunctional Republican Congress is. It's the worst false equivalence in American politics. And that 'Washington' is dysfunctional is right up there.
On to tonight's comments! Most graciously collated and formatted by brillig!
---
Brillig's ObDisclaimer:
The decision to publish each nomination lies with the evening's Diarist and/or Comment Formatter. My evenings at the helm, I try reeeeallllyy hard to publish everything
without
regard to content. I really do, even when I disagree personally with any given nomination. "TopCommentness" lies in the eyes of the nominator and of you, the reader - I leave the decision to you. I do
not
publish self-nominations (ie your own comments) and if I ruled the world, we'd all build community, supporting and uplifting instead of tearing our fellow Kossacks down.
From blue aardvark and JML9999:

Randomfactor sums up the modern GOP quite nicely.
From Steveningen:

In my diary American pianist Van Cliburn has died, kareylou gives us the most touching tribute to this remarkable man.
From BobBlueMass:

kamarvt has a brilliant idea for dealing with the awful Too Big To Fail bank subsidy, and stick it to the GOP on sequesters: Sequester the bank subsidy. Brilliant!
From Noddy:

ThatPoshGirl pities OMM in Steveningen's diary One Million Moms concerned gay Kindle is the ruination of America.
From BeninSC:


Flagged by RichM, this comment from D in Northern Virginia reduces one miserable GOP strategy to its vicious essence.

Flagged by entlord, this comment by commonmass guts (in a metaphorical way!) 'Moral Guardians' and Anita Bryant in one feel swoop!
---
Top Mojo for yesterday, February 26th, first comments and tip jars excluded. Thank you
mik
for the mojo magic! For those of you interested in How Top Mojo Works, please see his diary
FAQing Top Mojo
.
1) I have a great idea by ontheleftcoast — 134
2) Yep. by pat of butter in a sea of grits — 121
3) I admit that I laughed upon reading this. by TomP — 118
4) When a Cardinal by gchaucer2 — 115
5) Psychopathic is pretty close by Dallasdoc — 102
6) I reported a bus driver once, by Cali Scribe — 101
7) Should use sequester cuts to close Gitmo! by Jacoby Jonze — 100
8) You are sensing the results of the labor of many by don mikulecky — 93
9) What did he think would happen? by Korkenzieher — 91
10) The gun indsutry does not recommend by Hugh Jim Bissell — 89
11) Don't underestimate the power of propaganda. by Lovepolitics2008 — 87
12) Their threats to lawmakers will cause them by Mother Mags — 81
13) Besides, it would be unfair to the non-violent by Throw The Bums Out — 80
14) They thought it was all going to be food stamps by lapin — 76
15) The damage is severe, and wide by ipsos — 76
16) Rs already freaking out. by TomP — 72
17) Well told. by Vatexia — 69
18) I am going through this with my daughter by grannycarol — 69
19) Your priorities are exactly right... by theKgirls — 69
20) That was Bill Maher's idea by Dallasdoc — 68
21) I think this is evidence by jfromga — 66
22) Tune in next time when: by Horace Boothroyd III — 65
23) I have been hearing this for the past year and a by xxdr zombiexx — 65
24) It is actually best to not know what is going on by Loquatrix — 63
25) Letter to a book-burner by True North — 63
26) What clueless hubris: by middleagedhousewife — 60
27) He shook a lot of people's faith by Steveningen — 59
28) Apologies to the Catholics here by BoiseBlue — 58
29) Just a thought by oxfdblue — 57
30) I know their judgment firsthand by Steveningen — 57
Top Pictures for yesterday, February 26th. Click any image to be taken to the full comment. Thank you jotter for the image magic!