I've been promising this fried basmati rice diary for quite some time now. Well, for all you hungry TCers, here it is.
I've been experimenting with new foods and recipes lately. I've gotten so I love Indian food (who doesn't, though?), but since I'm a poor grad student (whose car apparently now has a transmission problem), I am not able to get it very often. So I recently decided to start making it myself. And it's not quite the same, but it's amazing in other ways.
I'm a really big fan of basmati rice. While I was poking around on the Internet, I found a good recipe for frying it with chicken and fresh veggies. I gave it a shot, and it's fabulous. And, if you prefer vegetarian, it's also good excluding the meat (I've tried it both ways). For the purposes of this diary, though, I'll be including everything. Follow me below the raw chicken breast.
But First, A Word From Our Sponsor:
Top Comments recognizes the previous day's Top Mojo and strives to promote each day's outstanding comments through nominations made by Kossacks like you. Please send comments (before 9:30pm ET) by email to topcomments@gmail.com or by our KosMail message board. Just click on the Spinning Top™ to make a submission. Look for the Spinning Top™ to pop up in diaries posts around Daily Kos.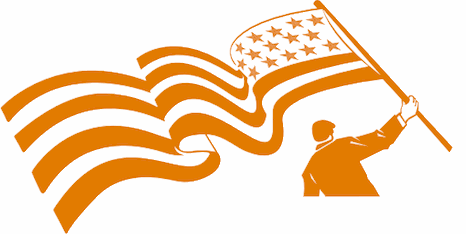 Make sure that you include the direct link to the comment (the URL), which is available by clicking on that comment's date/time. Please let us know your Daily Kos user name if you use email so we can credit you properly. If you send a writeup with the link, we can include that as well. The diarist poster reserves the right to edit all content.
Please come in. You're invited to make yourself at home! Join us beneath the doodle...
You'll need the following ingredients: 1 heaped cup broccoli florets, 2 tablespoons canola or vegetable oil, 1 chicken breast sliced thin across the grain, salt and ground black pepper to taste, 1/2 bunch chopped scallions (I'm using onion powder), 2 minced garlic cloves, 1/2 tablespoon finely chopped fresh ginger (I'm using ground ginger), 1 minced serrano pepper, 1/2 large carrot (chopped), 1 beaten egg seasoned with salt and pepper, 3 cups cooked basmati brown rice (1 cup uncooked), 1 tablespoon Thai or Vietnamese fish sauce (to taste), 1/8 cup chopped cilantro, and lime wedges (I'm using lime juice).
First, steam the broccoli for 2 to 3 minutes.
Rinse with cold water and set aside.
Slice the chicken on a cutting board into bite-sized pieces.

Uploaded with ImageShack.us
Season with salt and pepper and cook them in a tablespoon of oil.
Chop the carrot. How big is up to you, but I like nice chunks.
While you're at it, mince the serrano pepper.
Add the carrot and broccoli to the chicken. Stir-fry for 2 minutes.
Add another tablespoon of the oil and the scallions, garlic, ginger, and serrano pepper. Stir-fry for 30 seconds.
Add the beaten egg.
Add the rice and fish sauce and cook for another 30 seconds.
Voila!
Before eating, just add the cilantro on top and squirt some lime juice on it. Yum!
Satisfaction guaranteed, or...I don't know, I guess you can yell at me in the comments.
TOP COMMENTS
March 1, 2013
Thanks to tonight's Top Comments contributors! Let us hear from YOU
when you find that proficient comment.
From Dbug:

This comment by Samer (in response to this comment by pat of butter in a sea of grits) made me chortly.
From Tamar:

I'd like to nominate crystal eyes' excellent one-liner about what Bob Woodward's claim of being threatened actually is.
From Noddy:

From Kaili Joy Gray's diary come several good comments: Laurence Lewis thinks the Romneys don't have to be nobodies, Vita Brevis compliments them on their timing, and several people commented on Anne's clothing choice--gooderservice, drmah, and The Lone Apple, among others.
From another Kaili Joy Gray's diary, angry marmot has a snarky solution to fat women--and men, probably.
jsfox proves that Obama gets it right when discussing geekery things like Jedi Mind Melds in Richard Riis' diary--and really, if you're a geek, just go read the whole comment section.
From leu2500:

Captainlaser and Liberty Equality Fraternity and Trees exchange in Jed Lewison's diary.
From Crashing Vor:

Maybe I'm just a sucker for embedded vids, but this comment by quaoar smells suspiciously Toppish to me.
From Glen the Plumber:

In David Waldman's GunFAIL-VII diary…Crashing Vor was concerned an important item was missed…I was waffling on whether or not a young women being shot by an oven was funny…but after reading luckydog's fully-baked reply…I had to send it to Top Comments.
From Gentle Giant:

From Corey3rd's diary, I would like to nominate trumpeter's snappy answer to PJEvans' snarky question about the heft of Coulter's "beloved quote" tome: How many pages are blank?
TOP MOJO
February 28, 2013
(excluding Tip Jars and first comments)
Got mik!
Top Mojo appears to be out of order tonight. Sorry!
TOP PHOTOS
February 28, 2013
Enjoy jotter's wonderful PictureQuilt™ below. Just click on the picture and it will magically take you to the comment that features that photo. Have fun, Kossacks!