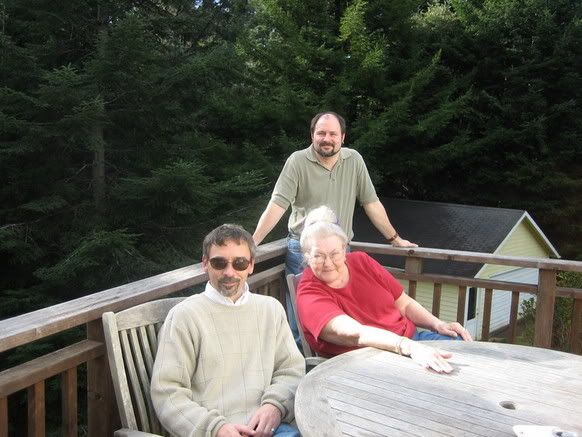 Me, Frances and Brian - Mendocino California, 2005
But First, A Word From Our Sponsor:
Top Comments recognizes the previous day's Top Mojo and strives to promote each day's outstanding comments through nominations made by Kossacks like you. Please send comments (before 9:30pm ET) by email to topcomments@gmail.com or by our KosMail message board. Just click on the Spinning Top™ to make a submission. Look for the Spinning Top™ to pop up in diaries posts around Daily Kos.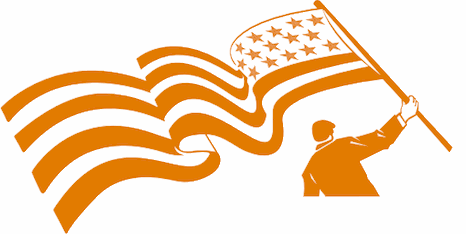 Make sure that you include the direct link to the comment (the URL), which is available by clicking on that comment's date/time. Please let us know your Daily Kos user name if you use email so we can credit you properly. If you send a writeup with the link, we can include that as well. The diarist poster reserves the right to edit all content.
Please come in. You're invited to make yourself at home! Join us beneath the doodle...
I consider myself very lucky in love. I have been with Brian now for 18 years, nearly five of those legally married in the State of California. They have been the happiest years of my life and I can't imagine myself without him. But there comes a time in every relationship when that dreaded moment finally arrives, meeting the in-laws.
Shortly after we moved in together, we got a call from his parents. They were coming from Houston for a visit the following month. Of course, this set off every alarm bell in my system. I was a nervous wreck for weeks. I wanted needed everything to go perfectly. Even though Brian assured me that they would love me, I was positive they would think I wasn't good enough, or didn't have enough vagina to be with their son.
At one point, concerned that they wouldn't be comfortable in our one bedroom/one bath apartment I asked Brian to talk to his parents and suggest maybe they would be more comfortable in a hotel. BIG mistake. Brian's mother was convinced that I didn't want her in my home. I had really stepped in it. It took a good half dozen phone calls to convince her that my intentions were good and that of course they were welcome.
As Brian was picking them up from the airport, I was at home freaking right the hell out. When they finally walked through the front door, I must have looked like a deer in the headlights. Somehow I managed to introduce myself and shake Edward's hand. When I turned to Frances, she didn't take my hand but instead grabbed me into a huge hug. I was instantly put at ease.
For the remainder of the visit, Frances, and I were inseparable. The first night, we stayed up long after everyone else had gone bed, drinking Margaritas, laughing and telling stories. By the time they left five days later, we were best buds and remain so to this day.
About six months later, we all got together again in Las Vegas. The first night we were there, we decided to head to Binyon's to do some gambling. Frances needed cigarettes, so we dumped her and Brian off at the curb while Edward and I parked the car. As Edward and I stood in front of the casino waiting for them, he turned to me and said "Son, you need to understand something right now. Frances and I want you to know that we love you and consider you a member of our family." The look in his eye told me he meant it. Over the years they have proven this over and over to me, in gestures great and small.
It does not escape me just how lucky I am to have these wonderful people in my life. It's always a role of the dice whether a person is going to get along with their in-laws. The potential for a bad situation is magnified when you are in a same-sex relationship. It presents an entire different set of variables that have the potential to sour an already delicate situation.
Frances and Edward are getting on in years now. Edward had a debilitating stroke a couple of years back and his health has deteriorated rapidly this past year. We nearly lost him last month due to a massive infection that started in his gall bladder. He is just now finally well enough to move out of the hospital and into a skilled nursing facility. Brian and I have both made it clear to them that they would be most welcome to come and live with us. Given that Edward now has to have round the clock assistance, I don't see that happening for him. However, it remains on the table for Frances. She will most likely go live with Brian's sister, but our offer is sincere. It will be entirely her decision. During my last discussion with her about this, she asked me "Darlin' are you sure that you would want some old lady living in your house." Without missing a beat, I told her "Of course. You are my family." She just beamed at me.
Now on to Tops.
TOP PHOTOS
March 26, 2013
Enjoy jotter's wonderful PictureQuilt below. Just click on the picture and it will magically take you to the comment that features that photo. Have fun, Kossacks!