On April 10 (I believe that is the correct date. If it is not, I will be happy to correct it), Rand Paul spoke at Howard University.
Among others, Jed Lewison wrote about that visit.
But this diary uses as its takeoff point an article at cnn.com today by the CEO of the NAACP about a 'GOP Path to Black Votes.'
More below! But, first, a word from our sponsor ...
Top Comments recognizes the previous day's Top Mojo and strives to promote each day's outstanding comments through nominations made by Kossacks like you. Please send comments (before 9:30pm ET) by email to topcomments@gmail.com or by our KosMail message board. Just click on the Spinning Top to make a submission. Look for the Spinning Top to pop up in diaries around Daily Kos.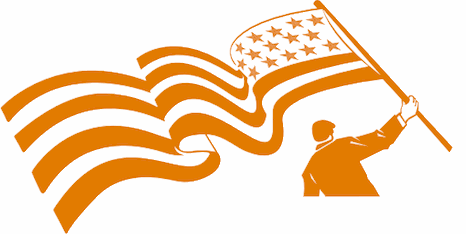 Make sure that you include the direct link to the comment (the URL), which is available by clicking on that comment's date/time. Please let us know your Daily Kos user name if you use email so we can credit you properly. If you send a writeup with the link, we can include that as well. The diarist reserves the right to edit all content.
Please come in. You're invited to make yourself at home! Join us beneath the fleur de kos...
I have read a lot of stories like this since their great defeat in November, changes Republicans can make to win Hispanic votes, and turn the tide. Changes Republicans can make to win black votes, and turn the tide. Changes Republicans can make to fill in the blank, and turn the tide.
Of course, the thing is, it is far easier to turn the tide than it is for Republicans to change. It isn't that they're not good at it. It's that no one knows, because it never happens. Unless they change for the worse. For the more racist, for the more hate-filled, for the more hypocritical ...
In the CNN op-ed, Benjamin Todd Jealous (yes, NAACP CEO), quoted Paul as saying:

We should not have drug laws or a court system that disproportionately punishes the black community.
We ran the quotation through the Babblefish Translator (
http://babblefish.surelytheresnopossiblewayyoubelievesuchasiteexists.com
) to see what Paul's words mean, translated into human speech.
Here is the interpretation, verbatim.

"We need to restructure drug laws to punish more Hispanics, even a disproportionate number of them. The more of them that are in jail, the fewer of them can vote. Even those out of jail will be preoccupied supporting and accommodating those in jail, so a percentage of them won't be able to vote, either. And their numbers will distract the black voters from the high numbers of blacks in jail or prison. At least they won't feel singled out for prosecution.

"More importantly, we need for more blacks to accept the consequences of their choice to be black, and for them to self-incarcerate, which would not only eliminate them as a voting 'problem,' it would also reduce the financial burden on the penal system and allow us to lower taxes, for electoral advantage.

"And no matter what, we don't want them to catch on to the fact that we really do hate them, and don't mean a word we say as long as that word seems supportive. We don't care about them, but we care about their votes very much, as long as they vote for us, of course.

"Ask not what your representative can do for you. Ask what you can do for your representative. And his rich white friends."
It is a curious op-ed, as it seems to beg the GOP to continue doing what it already does - serve up pretty rhetoric and absolutely no substantive change whatsoever.
One of the more ... prominent writers on Daily Kos uses a sig line which states:

Don't tell me what you believe, show me what you do and I will tell you what you believe.
To Benjamin Todd Jealous, I say: Don't let them tell you what they believe. Look at what they do, and then you will know what they believe. And tell everyone who will listen, too.
On to tonight's comments, very graciously compiled and formatted by brillig!
---
Brillig's ObDisclaimer:
The decision to publish each nomination lies with the evening's Diarist and/or Comment Formatter. My evenings at the helm, I try reeeeallllyy hard to publish everything
without
regard to content. I really do, even when I disagree personally with any given nomination. "TopCommentness" lies in the eyes of the nominator and of you, the reader - I leave the decision to you. I do
not
publish self-nominations (ie your own comments) and if I ruled the world, we'd all build community, supporting and uplifting instead of tearing our fellow Kossacks down.
---
From ontheleftcoast:

In ProgressiveLiberal's diary about Facebook and possible censorship of a controversial image, Kossack Nannyberry had this to say about people who are fixated on the wrong thing as "obscene" in the image.
From koosah:

In kos' morning diary Republicans struggle as immigration reform approaches I found this comment by Anthony Page aka SecondComing to have an excellent suggestion for dealing with immigration reform and, quite possibly, most of our other problems. The comment takes a left turn into irony after the subject line; a device I always find amusing and effective.
From Noddy:

ontheleftcoast discusses the ramifications of 3D organ copying in dove12348's diary Real Mini-Livers Created by 3D Printer.
From BeninSC:

bobswern, diarist, even in a comment!

Flagged by navajo, this comment by slksfca links a video of Kevin Meaney's I Don't Care Song!

Flagged by Smoh, this comment by ZenTrainer expresses a great choice of title!
Top Mojo for yesterday, April 23rd, first comments and tip jars excluded. Thank you mik for the mojo magic! For those of you interested in How Top Mojo Works, please see his diary FAQing Top Mojo.
1) Why? The kids were already born. by NormAl1792 — 258
2) Kids are like cars by harrije — 185
3) Kristy does quite well by gnosticator — 119
4) If your Kos handle was by Senor Unoball — 96
5) The rehabilitation of Geo. W. Bush ahead of the by ROGNM — 88
6) Fundamentalism kills. by AuroraDawn — 85
7) Drone hearing right now by david mizner — 82
8) I'm surprised the "pro-life" movement isn't by voracious — 81
9) This is the sort of thing I point to... by NormAl1792 — 81
10) Fournier is a partisan hack by Rich in PA — 81
11) Religion Kills by Inventor — 75
12) This must be a snark reply by Reetz — 66
13) How do you feed a crowd of over 200 on a rez? by navajo — 65
14) Oh, god, now I'm bawling. by Aji — 63
15) Well, by DaveP — 60
16) Wouldn't you think that by ProgLegs — 60
17) Thanks, Chris. by Laura Clawson — 59
18) actually, it all happened by Deward Hastings — 59
19) Texas republicans claim low regulation by DRo — 56
20) I'm sure they'll put a happy face on 50,000 by Sirenus — 56
21) George Bush and all his henchmen belong in by One Pissed Off Liberal — 56
22) Really? by brook — 55
23) Pooties Unlimited by Ed Tracey — 54
24) Happy Tuesday everyone by Denise Oliver Velez — 54
25) ODS runs extremely deep in this country. by I love OCD — 53
26) lol by One Pissed Off Liberal — 53
27) Happy Tuesday by Debbie in ME — 53
28) From my perspective by Adam B — 52
29) I like to set my expectations high. by One Pissed Off Liberal — 50
30) Stories like this by HugoDog — 49
31) Muslim Immigrant Notified NYPD of Car Bomb by Gooserock — 49
32) Headed Home Cheers & Jeers by mayim — 49
Top Pictures for yesterday, April 23rd. Click any image to be taken to the full comment. Thank you jotter for the image magic!