In recent days we've been entertained by the desperate flip-flopping of Republican candidates on the issue of the Iraq War.
Beyond the humor factor there is a deadly seriousness to the discussion for those candidates that can best be summed up in one chart. This chart.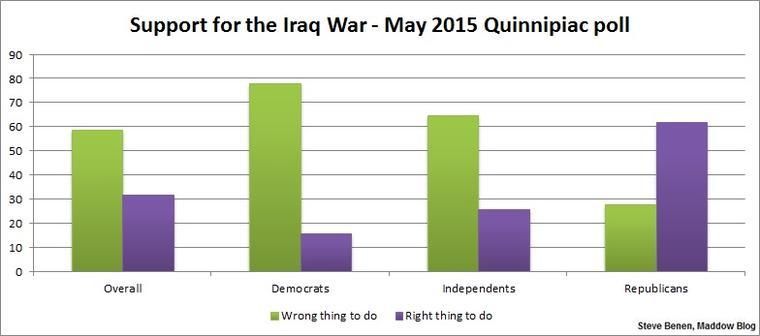 The dilemma is simple: If you want to win the Republican nomination then then you must embrace the Iraq War.
But if you want to win the general election you must distance yourself from the Iraq War.
Hence, the flip-flopping.