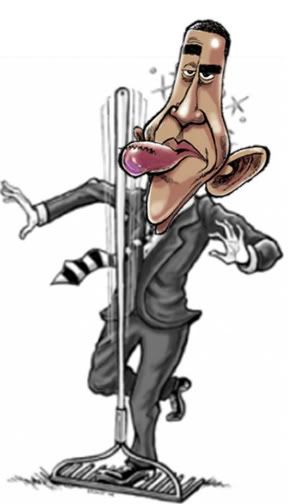 Solyndra was the pie in the face, but Keystone XL is the rake in the yard the White House needs to avoid.
Approval of controversial pipeline is bad for the environment, and bad politics, as it would offend not just environmentalists, but voters of all stripes across America's heartland who would have the pipeline run through their backyards. It is another ethics landmine that would invite more attack from the WH's political enemies about pay to play politics-- this time because of copious amounts of Big Oil influence-peddling.
We've previously talked about Solyndra. It's not a problem with solar or of federal investment, but of questions about campaign finance and due diligence, problems which also exist in the much larger loan program for nuclear, especially when nuclear energy companies have been such big campaign backers of Obama's.
In fact, worth reading is Brad Plummer's Five Myths About Solyndra from the Washington Post, a great take from Climate Progress about the Solyndra timeline and this post from Blue Virginia showing there's plenty of blame to go across the partisan aisle for this mess.
Money in politics will ALWAYS create these problems. You can see here how a wireless company was trying to trade on their big dollar donations to get access to the White House. This is why Obama must champion REAL campaign finance reform, specifically full disclosure of all independent expenditures and public financing options for people running for Congress.