Want to know what an honest to god people powered campaign actually looks like? Want to know what a Kossack campaign for state senate looks like?
Well, first and foremost, we should meet the players...
The Candidate, Brian Keeler, our own NYBri: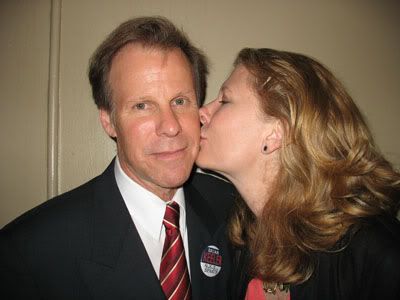 Brian and his better half, Peggity
The first thing you should know, to me at least, is that Brian is one of us. Brian is a long time member of this community as well as a contributor to and founding member of ePluribus Media and Poilitical Cortex. Brian is a blogger. He's also an actor and a teacher and a small business owner and the Dad to some great critters. (I've always thought that one can tell a great deal about someone by how well adjusted and friendly their critters are. Brian's critters are the coolest ever.)
What he isn't is a politician. The man has never run for a freakin' thing in his life. He's a rank amateur.
We all are.
More on the flip...
For Brian, the idea of running for the New York State Senate came up
in a conversation with his friend Audrey, Kossack
am
. As the
conversation was relayed to me, it went something like this:
Audrey: If you weren't doing what you do now, what would you want to do?

Brian: I'd probably be in politics.

Audrey: Really? Wanna run for State Senate?
I'm sure that's the Cliffs Notes version, but that's how I heard it. Anyway, you should meet Audrey. She's Brian's campaign manager. We'll meet Mr. am in a minute.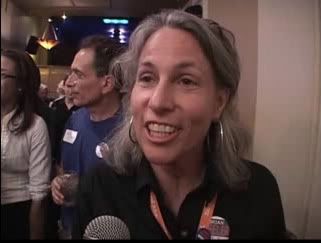 The Mastermind...
Wanna hear another great story? Remember the Blograiser we had in NYC a couple of months ago? That was put together largely by Kossack Tom Ball. The event was a huge success and created quite a stir here. I've been asked about it dozens of times since. Wanna know what's so cool about that event? Tom and Brian had never met face to face before that night.
You should meet Tom, too.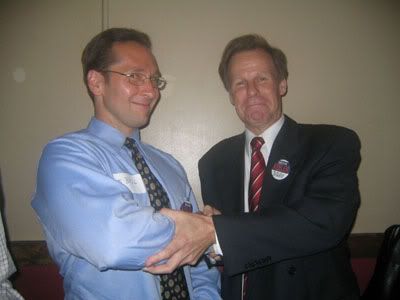 Tom Ball. The man. The legend. The king of ROCK!!!
Wanna see a video of that night? It's pretty cool and you can see it right here. That video was shot and cut by Kossack markbowllan. Mark followed Brian around with his camera at YearlyKos and is now involved in the campaign. Mark rules. You should meet him as well.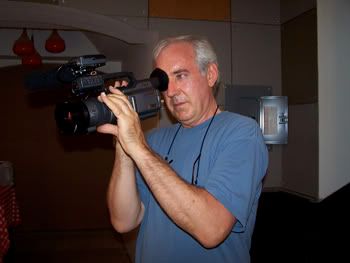 The Cineaste
And, well, than there's me. How did I get involved? Brian asked if I would liveblog that famous Blograiser in Manhattan. I said, "Absolutely!" and the next thing you know I'm making TV commercials for the guy.
Yeah, you heard that right. We're going on the TeeVee, kids.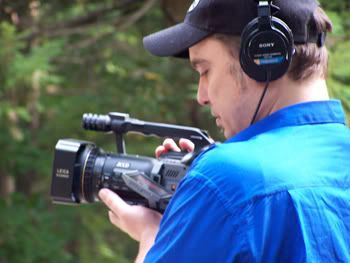 Lipris, king of dorks...
Ok. We've met most of the players. Now let me tell you another story.
This one is about how a people powered kossack campaign makes TV
commercials. It goes something like this:
Brian: This is what I'm thinking: blah, blah, blah

Mark and Me: We can do that. How about next Monday?

Audrey: Cool! Brian, write the scripts!
Once again, that's somewhat abbreviated, but not all that much.
Here's where it gets even cooler.
Consultants involved in writing of campaign scripts: 0

Consultants involved in vetting campaign commercial scripts: 0

Number of folks telling Brian what to say or what issues to stress: 0
A week after we decided that we could do this, we were up in Brian's district shooting. We stared the day by shooting a spot at Brian's mailbox. Not some prop, not on a set. We literally shot at end of Brian and Peggity's driveway. It looked a lot like this: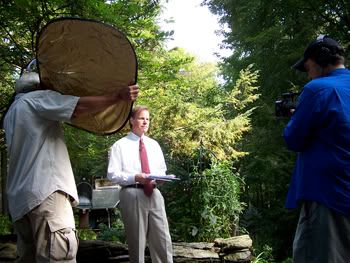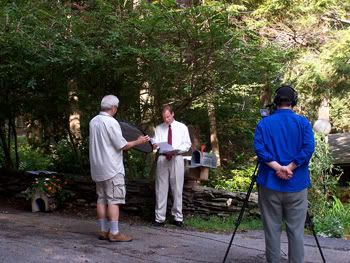 It was great, though the audio has a dog barking on it.
Then we moved to the campaign HQ. Here it is: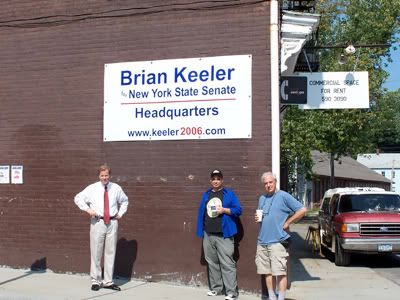 Of course, we now needed to put some makeup on him. He did most of that himself with some help from Audrey and Peggity. No hair and makeup stylists on this shoot.
Not much in the way of craft services either. This is a people powered campaign. We eat people "powdered" donuts from the box, yo. This is what the catering table looks like on a kossack campaign TV shoot: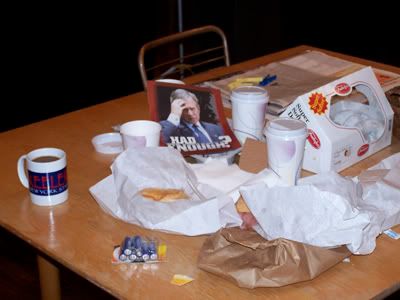 This is what the whole thing looked like: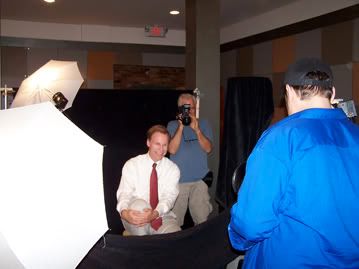 The star of the show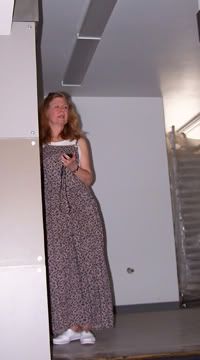 Peggity: Master of the stopwatch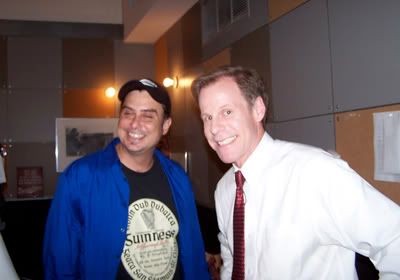 That's a wrap
So, now you know what a people powered Kossack TV shoot looks like. Soon, you'll even know what people powered TeeVee commercials look like in their finished form. In fact, you'll be able to see the first batch tomorrow night!
But there is one more part of this story. As I was editing these spots, Brian and I realized we needed some music for them. Fortunately we know this guy. He happens to be Mr. Audrey, Bruce Molsky, though you may know him as Kossack BCM. He knows some stuff about music. In fact, he's a world class musician. Here he is playing on A Prairie Home Companion: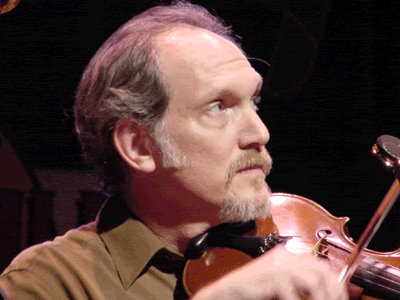 So we have some amazing music from yet another Kossack under the spots that you'll see soon.
I hope that I'm not the only one who appreciates just how freakin' big this campaign is. I don't mean big as in a huge staff and massive bankroll. What I mean is that we, as a movement, have now reached a place where we are not only recruiting candidates, but we have recruited one of our own. We have recruited and are running, staffing, financing and doing media for one of us.
That changes everything. This is a Kossack campaign from top to bottom and true to form, the distance from top to bottom and all that great. In fact, it's practically non-existent.
This, friends, is what people power looks like.
So, watch this space tomorrow night. We'll be not only premiering these Kossack Produced TV spots, but we're rolling out the still totally improvisational Blograiser concept again. What is a blograiser? It's whatever you and I and everyone else makes it. This time out we are trying to get folks around the country to hold their own Blograisers and maybe raise some money for a local candidate as well as some for Brian. Kossack openda is hosting No Refuge For Republicans out in Long Beach, CA. Openda will be raising some scratch for Brian as well as Jim Brandt, the Fighting Dem running against Dana "I've Got a Secret" Rohrabacher in CA-46. Openda will also be hanging out with and meeting all kinds of kool SoCal Kossacks.
How cool is that?
If you're in NYC, I sure hope we see you tomorrow night. If you are elsewhere, I hope you are able to stop by here. If you are interested in hosting a Blograiser of your own, follow this link to Tom Ball's diary about tomorrow night.
And a final note. Listen carefully and take this to the bank, kids. We're gonna win this thing. You heard it here first. We are going to win this thing and we are going to do so in a manner that lights the way for those that follow behind us. That is what we are all striving for and, mark my words, that is what we'll do.