Cross posted on
RaisingKaine
Exactly how Jack Abramoff's machinations made millions for him -- and his co-conspirator lawmakers -- may be difficult for readers outside the Beltway to understand. Congressmen certainly know how he did it. Lobbyists multiply at an alarming rate and lawmakers continue to jeopardize their jobs in public service in order to position themselves to become lobbyists in their next career.


My diaries on "churning" campaign contributions so far discussed how Tom Davis strong-armed $1.33 Million in PAC contributions from the players and lobbyists affected by postal reform. Another diary covers how he churned more than half a million working with convicted criminal David Safavian to delay legislation on secure IT networks for the Federal Government. This diary explains that Tom Davis was fingered by Abramoff, his partner in RNCC fundraising as a person who would influence tribal gambling legislation in exchange for money. Davis was identified then, and he is also expected to be on the list of co-conspirators that Abramoff is preparing now for the FBI. Follow the money below the fold.
Introduction
According to "How to Succeed on K Street Without Really Trying," By Tory Newmyer, Roll Call, June 16, 2005: The dirty little secret of lobbying is that if you get your client everything they want, you'll suddenly be out of a job. While lobbyists are loath to say so for the record, their most reliable business comes from efforts that fall short of success, but come close enough year after year that the client remains willing to pay the bills.
Tom Davis exploits this dirty little secret. Jack Abramoff became rich playing pro- and anti-gambling interests off one another, and those players paid him handsomely for the privilege. Abramoff worked side by side with Tom Davis at the NRCC during their concurrent rise 1998-2002. Both men tested how much lobbyists and their clients will pay while their legislation languishes. Those players jumped through the hoops set out for them by Abramoff and Davis. Davis has parlayed this money into power in the Republican party. Davis uses his millions to lock in the corrupt House leadership of Dennis Hastert, and disgraced Congressmen Mark Foley, and Bob Ney, sweatshop owner Willie Tan, and others. He has used the money to fund over 100 races around the country.
In my first Davis/Abramoff diary, I traced how as RNCC Chief Davis and his deputy Dan Mattoon worked with Abramoff on the K Street Project for so much lobbyist money that Davis became #7 of 435 lawmakers churning money from lobbyists. This diary traces how and why Tom Davis was fingered by Abramoff, his partner in RNCC fundraising, who identified Davis a person who would influence tribal gambling legislation in exchange for money.
Abramoff, Ney and Michael Scanlon are all cooperating with prosecutors now, and naming names. Although the terms of their incarceration may delay the FBI's information gathering, information is starting to leak out. Rumor has it that Newsweek will report that Davis has been named and an FBI file has been opened.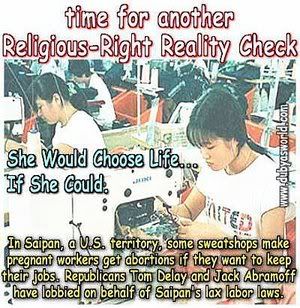 Davis involvement in Gaming and Abramoff

On PBS, Bill Moyers summarized the complex web of Jack Abramoff's fundraising machine. Tom Davis (R-VA) was Chair of the NRCC during the rise of Abramoff. This was at the same time that Davis was tasked with breaking financial records during his term from 1998 to 2002 when new campaign limits were placed on fund raising. Among other scandals in fundraising, Davis was caught playing a shell game with money tied to the sweatshops in the Northern Marianas Islands. In 2004, the FEC fined the NRCC $280,000 for its transfer of the $500,000 and the subsequent use of the money to finance ads attacking vulnerable Democrats.

According to
Sourcewatch,
while Davis was at the NRCC, he facilitated the fundraising DeLay conducted during this time. DeLay, who is credited with assuring Davis got the NRCC job, did much of his illegal fundraising from NRCC's office. Davis's wife received
$5,000
from Tom DeLay's ARMPAC.
The PBS special included clips of testimony from Native American tribes who were clients of Jack Abramoff during that time.
This was not a hearing by the Government Reform Committee, which Davis chairs. Although the Democrats on the committee have tried to get various hearings on the lobbying abuses and other oversight failures by Davis and his Government Reform Committee, Davis controls the agenda of the Committee, they are powerless to even get the subject on the agenda. They have been asking Davis to schedule a hearing on lobbying reform for several years. This hearing was called by the Senate Indian Affairs Committee Chair John McCain.
Tribes Depended on Abramoff to Identify Donors
The tribes explained to the Committee how they had hired "Team Abramoff" to protect their interests. Instead, not only was Abramoff paying lawmakers to support relevant bills, but he then shared his wealth with others like Ralph Reed to mount sham opposition efforts. This kept churning up more of the tribal money, in order to pay Team Abramoff to respond to Reed.
At McCain's hearing, the tribes were each asked on camera how they chose to donate to far away persons and strange-sounding organizations like "Americans for Tax Reform." They each said they didn't know the role of the far-flung recipients of their donations. According to the Senate Committee's report, the recipients were chosen from directions specifically named for them by Abramoff and his colleague, Michael Scanlon. Here are some of the findings from the report:
Abramoff proposed a plan for establishing relationships with Members of Congress ... Participation in [special] events ...and payments on "lists of suggested contributions" would, Abramoff suggested, provide name recognition and access. Footnotes omitted; pg 48(pg 64 of Adobe file)
"...[T]he Saginaw Chippewas were taken by Mr. Petras and Mr. Scanlon and Mr. Abramoff over a 2-year period of approximately $1 million in contributions .... Campaign contributions to people we never heard of, people we knew nothing about, organizations, different things of this nature." Page 94/110
"Team Abramoff" testified that "Each of the tribes we work with we recommend that they ... make political contributions. However, we generally are very targeted and with the contribution recommendations we make ... [W]e do strongly recommend and all of our tribes do give a lot of money politically. It's very targeted and when it's all basically added up we sort of like have a little ledger so to speak informally, see the money they spent politically and the money they spent contributions and the money they spent lobbying wise compared to what they get back so to speak, not only benefits that can't be monetarized but also the actual appropriations .... So we will recommend to the tribe or any of our clients that they contribute to certain specific Members that may have to them nothing do with what they're doing, but we know that that Member will be able to control or influence a bill...pg 122/138
Abramoff identified Davis as a Congressman "For Sale"
Once Abramoff and Scanlon locked up their contracts with the Agua Caliente, Abramoff began to seek more funding for his pet projects, as well as those of others, ostensibly designed to increase his and the Tribe's standing in the eyes of Congressmen and Senators. In September 2002, Abramoff told his associate Duane Gibson that they needed "to move on Agua contributions asap." Abramoff and his team used the Tribe's contributions to get "credit for delivering checks to certain members." pg 125/141
The tribe gave Davis $1,000 in this 2002 push by Team Abramoff.
Abramoff and Scanlon proposed a nationwide political campaign for the Tigua...Abramoff told the Tribe that his plan was to have a friendly lawmaker sneak some fairly innocuous language into a federal bill permitting the Tigua to re-open the Speaking Rock Casino. But the Tribe would have to make contributions to grease the process: "You have to have some friends," Schwartz recalled Abramoff saying. pg 154/170
The Tigua gave Davis $1,000.
CapitalEye.org has compiled the list of donors from Abramoff and his client tribes. The personal total that Davis received was $4,500. Perhaps not a lot, but not a bad take for someone with no clear connection to the tribes or to the pro- or anti-gambling legislation at interest.
When reporting some of Abramoff's contributions, Davis actually reported that he could not include Abramoff's occupation because it was "unknown" and he had used his "best efforts" to find out. In his new position on the Reform Committee, Davis would have not only had the responsibility to know what Abramoff and Delay were up to, he would be in a position to decline to exercise oversight to stop the illegal fundraising..
Ironically, as a "reward" for raising so much money for the NRCC, Davis was handed the Chairmanship of the Government Reform Committee by the Republican Majority, over Chris Shays who wanted the job and had more seniority.

Show Me (More)Money
While this $4,500 constitutes some of the smallest amounts generated from "churning" for Davis, it is a clear case of exchanging money for political favors. Moreover, even though that's thousands of dollars, it's nothing compared to the amounts they gave to Davis through the NRCC. This fundraising earned Davis the fear and power he wields over Republicans that don't vote the party line.
Here are the dollar details:
Davis himself received $4,500 from Abramoff.
Donor --------------- Total --------------Cycle
Abramoff, Jack A & Pamela --------------- $500 --- 2000
Agua Caliente Band of Cahuilla Indians --$1,000 --- 2002
Coushatta Tribe of Louisiana ------------- $1,000 --- 2002
Saginaw Chippewa Indian Tribe ---------- $1,000 --- 2002
Tigua Indian Reservation ----------------- $1,000 --- 2002
Abramoff only gave to two other Congressmen in addition to Tom Davis. One of them was Tom DeLay.
As the money-go-round went faster, Davis would participate enthusiastically, raising $312,000 from Abramoff's tribal clients during that time.
Davis left the NRCC, but not until after the stage was set for another $138,500, for a total of $450,500 to the NRCC from Abramoff, according to CapitalEye.org.

Davis escapes.
During this churning, the Government Ethics Committee was not allowed to take action. House Majority Leader Dennis Hastert bullied the Committee to prevent it from taking action against Tom DeLay, the most successful and egregious player in this scandal. The Committee finally eked out an admonishment against Tom DeLay. Before they could go further, Hastert punished the Committee members; he fired the Chairman and two other members. The Democrats in the minority, could not get a quorum or take action. Hastert protected the Party money machine, and Davis escaped any additional investigation or censure.
The real victims
All the money that Scanlon and Abramoff bilked from the Choctaw had very significant consequences for the Tribe. During [an interview, the tribe] identified numerous unmet needs of the Tribe, where the lost money would have been critical: "[s]cholarships; health care, in particular; education; courts; police."38/54

Davis has donated his millions to over 100 races, in 40 states. Even if you're not from Virginia, you owe it to your state to help defeat him no matter where you're from. Luckily, Davis no longer continues in office unchallenged. Donate to and volunteer for Andy Hurst today.