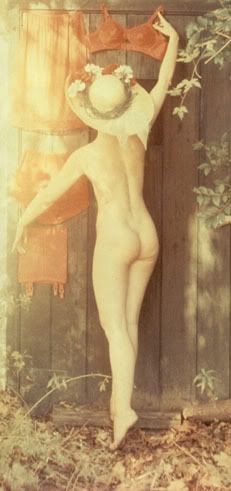 Welcome to the 22nd exploration of the Planet of the Savage Strident DKos Feminist Supervixens!
This week: Arty Shots.
"Feminist Supervixens" of every sex and gender are invited to participate in this feminists' circle. Our goal is to build a vibrant community of feminists here on Daily Kos. The emphasis here is on camaraderie and support, so if you're looking for an argument, we suggest that you go instead to room 12A, just along the corridor.

Previous "episodes" in this diary series have been written by hrh, with guest-host diaries from mem from somerville, Elise, righteousbabe, irishwitch, and aphra behn. Some more guest-hosts are waiting in the wings. Feminists who are interested in being a guest-host can email hrh at: feministsupervixens (AT) yahoo.com
Tonight it's grim and rainy outside, and I think a dose of beauteous glamour is called for. So I'm pulling an "Al Rodgers" and treating you Supervixens to some of the pics I have on my wall. Yes, feminists like pinups of women too. At least, this one does - you can call it "The Female Gaze" :-)
You can tell which photographers I'm a particular fan of:
Paloma Picasso, by Helmut Newton


Bettie Page, by Bunny Yeager (an excellent pinup in her own right)


Bettie again - now there's a healthy-looking woman!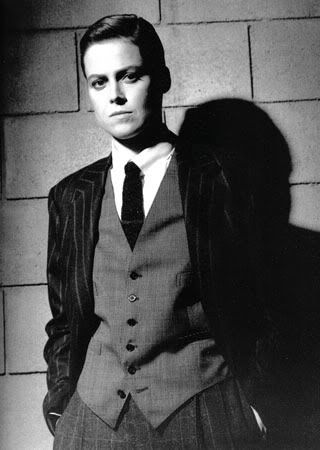 Sigourney Weaver, by Helmut Newton


Patti Smith, by Annie Leibovitz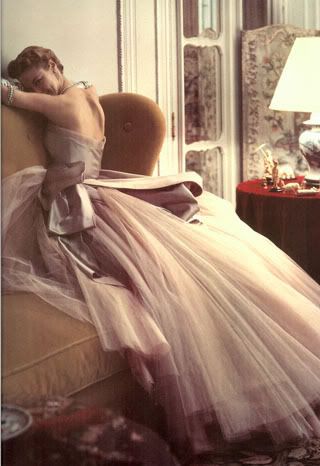 1950 Vogue cover by Norman Parkinson


Unknown blonde ;-)


Plus a few of my favorite guys, on the way....
So who/what's on YOUR bulletin board, Supervixens?