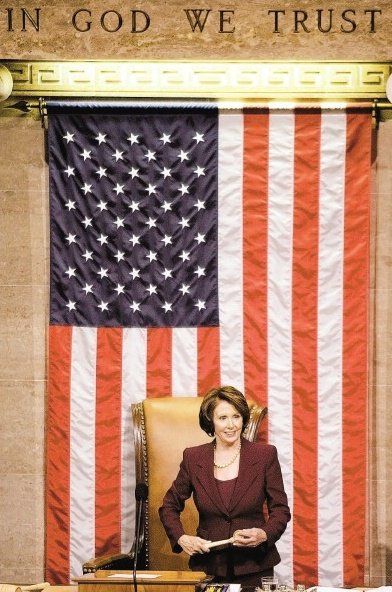 The 52nd Speaker of the House of Representatives, Nancy D'Alesandro Pelosi
Inside The Fold: The Full Sunday Lineup

(Slides) ESCALATION

(Slides) Grrls ROCK!

(Slides) Meet The Democrats

(Slides) New Year's Eve

(Slides) The Big Dawg vs Count Cheney

(Slides) Jimmy Carter

(Slides) Heaven's Gate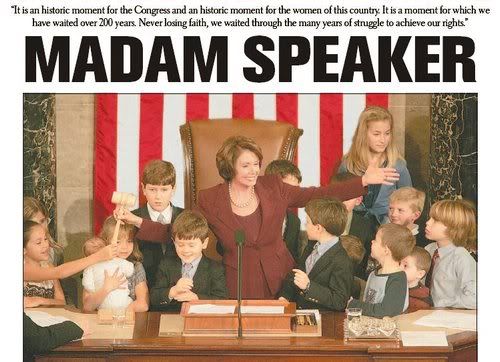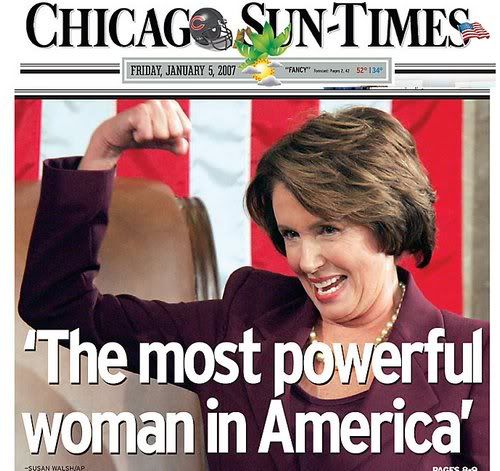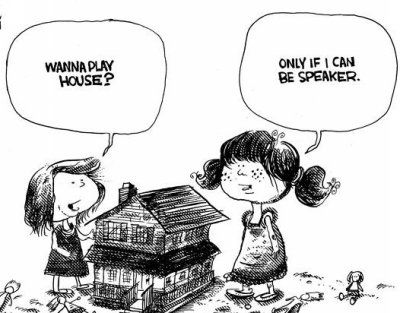 ...and he made it all possible.
This Week: Reps. Charles Rangel, D-N.Y., David Obey, D-Wis., and Henry Waxman, D-Calif.; former national security adviser Brent Scowcroft; former Rep. Harold Ford Jr., D-Tenn.

Face the Nation House Speaker Nancy Pelosi, D-Calif.

Meet the Press Sens. Joe Biden, D-Del., and Lindsey Graham, R-S.C.

Late Edition: Iraq's national security adviser, Mowaffak al-Rubaie; Sen. Barbara Boxer, D-Calif.; Senate Minority Whip Trent Lott, R-Miss.; House Minority Whip Roy Blunt, R-Mo.; Rep. Dennis Kucinich, D-Ohio, presidential candidate

Fox: Senate Minority Leader Mitch McConnell, R-Ky.; House Majority Leader Steny Hoyer, D-Md.