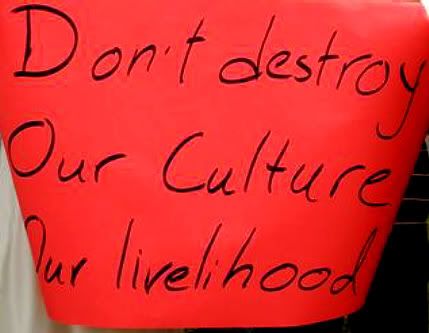 The Bedouin livestock owners' demonstration in front of the Ministry of Agriculture's offices from May 3rd was part of the struggle for recognition as a professional growers community with rights.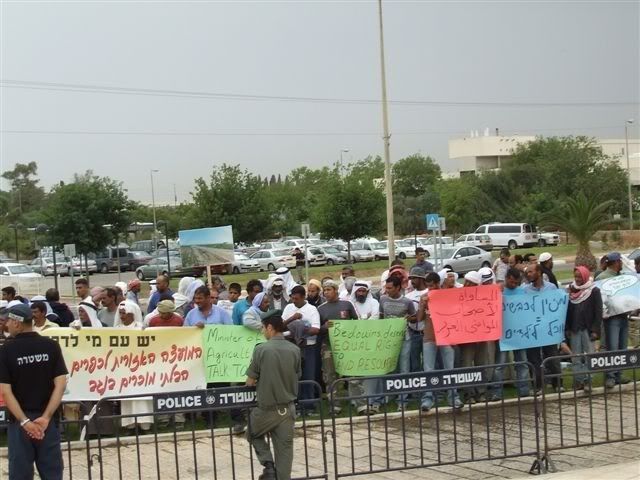 The Government of Israel has always supported agriculture. But this does not include the Bedouin livestock growers: the government persistently damages this livelihood, and furthermore, refuses to acknowledge these growers are an organized community with rights. The result is bankruptcy and poverty.
The Committee for Bedouin livestock Owners has tried for years to meet and discuss the future of their livelihood with officials in the Ministry of Agriculture. The response of the director of the ministry in the Negev was "Who do you think you are? I do not recognize you or your organization." When the committee attempted to meet with higher officials and with the Minister of Agriculture, no one was willing to talk to them. This is despite the intervention of Members of Knesset, and despite representing thousands of livestock growers.
With no option left, the RCUV and the livestock growers organized a demonstration in front of the Ministry of Agriculture. Hundreds of livestock growers participated, as well as members of Knesset, and the demonstration received good press coverage.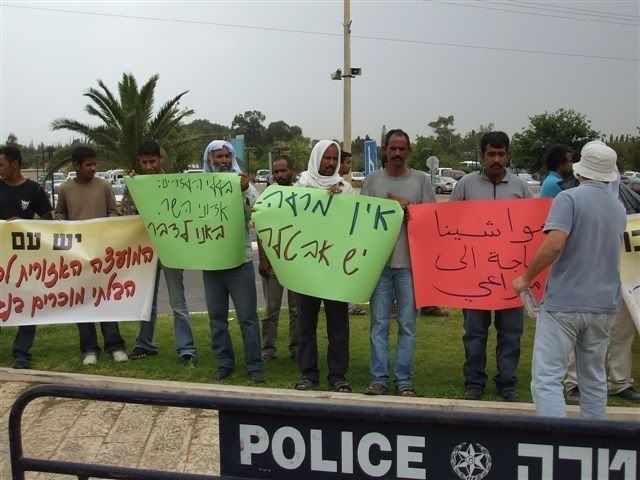 As a result of the demonstration the Director of the Ministry of Agriculture, Yael Shaltieli assured she would come to the Negev to meet with the committee within two weeks. The committee handed over a letter with the issues that they wish to address immediately and thoroughly. Despite the director's assurance, ten days have passed and the office of the director is still pondering when it will be convenient for them to come to the Negev. We hope the meeting will be held soon, that the discussion will be open, and that a process of change will begin.
On Tuesday this week it is "Agriculture Day" in the Knesset. According to the Knesset website "Livestock Growers Organizations" were invited to a discussion in the Economic Committee of the Knesset. The Bedouin Livestock Owners Committee was not invited, as the Israeli Government still does not acknowledge them. When will this end?
For more information call: Yeela Raanan 054 7487005 yallylivnat@gmail.com
Thank you
Yeela