All politics is local.
The counties of the Hudson Valley north of New York City have been One-Party Republican country for a hundred years (FDR never carried Dutchess County and he lived there).
Thanks to changes in our economy, our society and the disastrous Bush-Cheney regime, even ancient GOP machines are crumbling. Democrats and independents are gaining registered voters. Increasing diversity has blunted "conservative" race-baiting. In 2005, Democrats won control of the Ulster County legislature. In 2006 Democrat John Hall ousted a Bushie super-hawk from Congress. Today, some interesting local elections are underway.
On November 16, 2005, when Democrats won big of Nassau County in suburban Long Island, Peter Applebome wrote an article in the New York Times speculating that "maybe there's a pattern here."
Democrats made gains throughout the Hudson Valley, where, for instance, Republicans lost control of the Ulster County Legislature for the first time since the 1970's and barely held on in Orange County, where they've had control for the County Legislature's entire 35-year history. The Long Island Republicans are dispirited and in disarray. The New Jersey Republicans are dispirited and in disarray. The New York State Republicans are dispirited and in disarray.
Jonathan Sennett for District Attorney
Sennett has an extraordinary background -- exactly the kind of background elected district attorneys ought to have but rarely do in this country. Yes, he was a tough prosecutor in the Bronx, one of the roughest areas in the country. But he has also been one of the lead defense attorneys for the Ulster County Public Defender's Office.
Sennett has progressive and innovative ideas for improving the criminal justice system that are long overdue: more resources to child victims and those afflicted by domestic violence; ending the draconian Rockefeller drug laws that waste precious resources and have criminalized a whole generation of young people of color; and better use of existing alternatives to incarceration for non-violent offenders.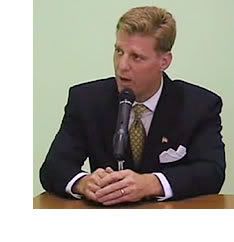 Read More at: www.sennettforda.com
Bonni Nechemias for Ulster County Legislature
Bonni Nechemias brings to the legislative race expertise in the fields of Education and Corrections. She has Masters Degrees in both Special Education and Elementary Education as well as a Superintendents license in New York State. She has more than two decades of experience as a teacher and Supervisor of Education in our region's correctional facilities. She is a retired member of the NYS Public Employees Federation, Correctional Education Association, NYS Corrections and Youth Services Association and the American Correctional Association. Bonni is also a lifelong activist in peace and social justice causes. She is a member and volunteer with the Hudson River Sloop Clearwater, a member of the National Trust for Historic Preservation, and a strong advocate for protecting our environment.
Bonni is a strong proponent of affordable health care, election reform, equal rights and preserving the quality of our lives. "I believe that a delicate balance must be struck between maintaining our open spaces for future generations, and selective economic development. Attracting light industry to our community is absolutely necessary for local job opportunities."
Bonni has also been endorsed by the Working Families Party (one cheer for New York election laws permitting cross-endorsements). She is also the recipient of a grant from the Eleanor Roosevelt Legacy Committee NYS.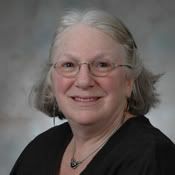 Read More at web site for Ulster County Democratic Women
A Personal Note:
My wife and I are longtime personal friends of Ms. Nechemias. This is one of those instances in which an individual who has paid, as they say on the streets, heavy dues in the Movement for decades is breaking through into mainstream politics. I know for a fact this woman has worked very hard at the grassroots for everything most of you profess to believe in: civil rights, women's rights, labor rights, peace, the environment, and social justice. Moreover, she has done this while raising a child and serving with distinction in education. Bonni Nechemias is a hundred times more qualified to serve Ulster County then most of the ambitious real-estate speculators, corporate lawyers, and career politicians that, unfortunately, have traditionally dominated government in Upstate New York.
Friends, this is how we are going to take back America.