From the GREAT STATE OF NEW HAMPSHIRE


Good Morning Irregulars!!!
How do you know you are a political junkie? If you answer yes to a couple or more of these, you may be a political junkie:
As a child, you named stuffed animals after Israeli Statesmen. Yup—I had a stuffed elephant named after Abba Eban--Eban Abban (you have to admit that is really cute—hey, I was 3 years old)
You begin to shake if you have not turned on cable news for a few hours
You can explain the "Texas Two Step" and the Electoral College
You stay up to 4 am to hear election results
You yell and scream at the cable news
You seek out candidate videos on You Tube
You talk more about and to your on-line friends than your children or spouse.
These are a few of the indicators. Warning: this is a dangerous condition with no known cure.


CHEERS AND JEERS starts in There's Moreville....(SWOOSH!)RIGHTNOW (GONG!!)
Cheers and Jeers for Thursday, 6 March, 2008


NOTE:This C & J is a complete and total rip-off of Bill in Portland Maine's brilliant series of the same name. It is in no way, shape or form associated with the real Cheers and Jeers written by Bill. OK--the Captain has turned off the seatbelt sign--feel free to move around the cabin.


ANNOUNCEMENT Tomorrow's C & J, hosted by Spedwybabs, will appear around 8 pm EST, due to other commitments (I mean really--what could possibly be more important than C & J?)


By the Numbers:
Number of days 'til Bill returns:7
Number of days 'til the Red Sox season opener:18
Increase in the number of registered Democrats in New Hampshire from 2004 to 2008:59,120
Increase in the number of registered Republicans in New Hampshire from 2004 to 2008:24,438 (source:NH Secretary of State's website)
World's Wealthiest Man: Warren Buffet, worth $62 Billion (source:Forbes)
Most snow since records began to be kept in New Hampshire:122 inches in 1873-1874
Amount of snow we've had this year in New Hampshire:109.7 inches (Source: WMUR Weather)


Your Thursday Molly Ivins Moment
Any nation that can survive what we have lately in the way of government, is on the high road to permanent glory.
-
Puppy Pic of the Day: "I hope it's ok I just pooped on the rug and ate some of your work documents."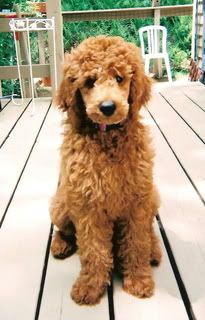 Pootie Pic of the Day:




-
The Rest of the Sub Line-up:
Friday 3/7 Spedwybabs (This is gonna go up a little later than usual due to work obligations that night...it will be posted at 8PM EST instead of the usual 7 PM EST...I apologize in advance)
Monday 3/10 AAbshier
Tuesday 3/11 Predictor
Wednesday 3/12 Ninepatch
-
CHEERS To all of our intrepid fill-ins. Thanks to Spedwybabs, AAbshier, Teeb, and Virgomusic. You have done a noble service to your fellow irregulars--keeping them from jonesing without C & J!
CHEERS To our favorite employee, Bill in Portland Maine and Common Sense Mainer, Molly and Vegas. Hope you two are having a great time. Did I tell you your roof collapsed yesterday? Oops, I wasn't supposed to tell you...
CHEERS To the world's oldest Marathon Man, 101 year old Buster Martin who is training for the London Marathon. He is a man after our hearts--he smokes, drinks and stays up late according to his boss. He stops in the middle of the marathon and has a pint of beer and a cigarette! Sir, we salute you! May the road rise to meet you.....
CHEERS to Phillygal sightings--hope your health continues to improve!
JEERS to Governors Granholm and Crist (wtf? the guy is a Republican!) demanding that the Democratic Party seat their delegates. They broke the rules--so now sit down and shut up. Guess what--they would have been more influential if they had stayed where they were scheduled to be! They may just have to do a do-over! Of course they have to figure out who will pay for it. Poll taxes are unconstitutional, aren't they?
JEERS to the FBI--I'm sure we are all just shocked and surprised by the revelation that at a Senate Judiciary Hearing today: More FBI privacy violations confirmed I am just so stunned. Who would have ever imagined?
JEERS to the pundits and commentators....did going negative help Hillary? Well, I don't think so-Texas and Ohio were hers by large margins. Obama was able to close the gap quite a bit. If the negatives worked, he would not have been able to do as well. What helped her? Again--just like the "crying" moment in New Hampshire--she showed her human side by appearing on Saturday Night Live and The Daily Show. I think the play she got from those on the news got the last minute deciders. Boy...now if someone would just hire me for my sage advise.....
JEERS As always--You would think Bush would have hired at least one competent person, just by mistake, but nooooo..the hits just keep coming--Timothy Goeglein resigned as a Aide to Bush for plagiarism in his newspaper column. He lifted stuff from a Dartmouth College publication and passed it off as his own. Wait..it gets better--his job? Liaison to conservatives and Christian Groups. Oh those Christian values. Remind me to check with Pastor Dan over at Street Prophets to see if plagiarism is a core Christian value. (You knew I would get a plug in didn't you?)
CHEERS Why, look who's on the cover of the Rolling Stone! Rolling Stone has endorsed Barack Obama. Go. Read. Rolling Stone has had great commentary in the past--one of my favorite books is by one time Rolling Stone writer, Timothy Crouse's The Boys on the Bus about the 1972 election.
CHEERS to having great tickets to see Elton John tonight!!! Sir Elton raised over $4 million at his annual Oscars post party for his Elton John Aids Foundation, stop by and share the love!
-
One Last Thing--I have a BIG favor to ask you all--would you please go to the Humane Society Photo Contest Page Here click on vote, it will ask you for your email address--you can only vote once. After they check your email address, click on vote again--the tally should then change. If this page doesn't work, you can search for Zanzibar. Thank you. tomorrow is the last day and I am way behind : ( I just need to be in the top 500.




Smoochies to you all and a special WHOMP! for Schwede, just because.


Get out there and dance!


So, What are you Cheering and Jeering about this fine day?