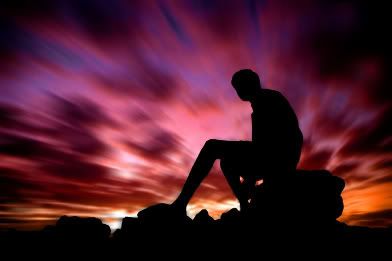 Tonight, we gather to pay tribute to Lance Cpl.Travis M. Stottlemyer, 20, of Hatfield, PA, a Marine who was assigned to the 3rd Fleet Antiterrorism Security Team Company in Bahrain. Lance Cpl. Stottlemyer passed beyond sleeps dark and silent gate this week, in what the Department of Defense has described as a "non-hostile incident".
http://www.defenselink.mil/...
Sleeps Dark and Silent Gate

Sometimes I lie awake at night and wonder
Where my life will lead me
Waiting to pass under sleeps dark and silent gate

Sometimes I lie awake at night and wonder
Where the years have gone
They have all passed under
Sleeps dark and silent gate

- Jackson Browne

Lance Corporal Travis M. Stottlemyer
What is a "non-hostile incident"? It's a euphemism. In the dictionary, "hostile" is defined as "relating to an enemy". An "incident" is defined as "an action likely to lead to grave consequences". When a soldier dies, far away from home, in a non-combat situation, you would be hard pressed, in my mind, to call that a "non-hostile incident". Here, Lance Cpl. Stottlemyer died in his sleep. Sleep rarely leads to "grave consequences", so I am certain that this loss is especially hurtful to his loved ones. Combat loss or not, Lance Cpl. Stottlemyer died in the service of his country. Please join us in paying tribute, and in offering our condolences to those who loved him.
Stottlemyer's fiancée, Jeannie Prykowski, said that she spoke with him almost every day, including the morning that he died. She's unsure how he died, but was told that he just didn't wake up.

"He was so nice to everyone," she said. "He would make everybody laugh."
Lance Cpl. Stottlemyer was a member of the Marine Corps 3rd FAST Company. He joined the Marines in 2006, became a member of the 3rd FAST Company in May of 2007 and was promoted to Lance Cpl. in July of 2007.
A FAST Company (Fleet Antiterrorism Security Team), is designed to be rapidly deployed to provide security for U.S. installations around the world.
The Marine Corps Security Force Battalion, the Marine Corps' largest and most mission-diverse Battalion, provides antiterrorism and physical security trained Marine Corps Security Force (MCSF) personnel to designated naval installations. It is headquartered in Norfolk, Virginia provides armed, anti-terrorism and physical security trained personnel to high value naval installations or units. The battalion maintains a worldwide presence at 14 different locations across the world. The Marines protect key naval assets to include strategic weapons, command and control facilities and naval support activities.
http://www.globalsecurity.org/...
Lyndsay Oscar first met Travis Stottlemyer as a 4-year-old when they both lived in Hatfield Village. Oscar said the happy-go-lucky child always tried to follow her and his older sister to the park, pool or store. Travis was always there," Oscar said. "He was an adorable little boy."

Oscar, who said she learned of Stottlemyer's death Monday from a friend, said the soldier's family is handling the news as well as possible. "I'm still in shock," said Oscar, who now lives in Lansdale. "From what I remember, Travis was quite a little boy."

"I can't believe I have to do this for you because you should not be gone," read one of the posts. "You touched so many lives that you have no idea what an inspiration you were to some and an envy to others. Your smile is infectious and you could make anyone laugh ... We all miss you so deeply that words can not describe. We will do you proud in honoring you." News of Stottlemyer's passing spread quickly. By late Thursday afternoon, 65 well-wishers posted a remark on a Facebook tribute page:
http://www.new.facebook.com/...
http://www.thereporteronline.com/...
Travis Stottlemyer, in happier times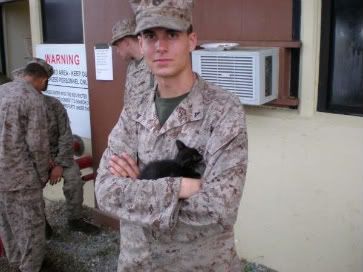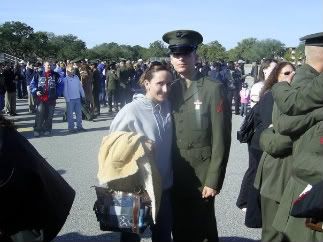 Lance Cpl. Stottlemyer was preceded in death by his brother, Jeremy Allen, and is survived by his parents, Robert and Cheryl; and three sisters, Tracy Stottlemyer of Hatfield, Andrea Stottlemyer of Williamsport and Jessica Cramp of Quakertown. Travis was a devoted uncle to four nephews, Avery, Elias, Bradly and Albert "AJ" Jr. and four nieces, Alexis, Carliegh, Isabelle and Jocelyn. He was also a dedicated Godfather to his niece, Jocelyn. Travis was a loving son, brother and friend and a devoted Marine dedicated to the defense of his beloved country. He loved nothing more than to be outdoors, watch the Discovery Channel, hang out with friends and play with his nieces and nephews. He enjoyed listening to music and playing sports such as softball. He also enjoyed video games and watching movies. As Lance Cpl. Stottlemyer, he honestly believed in the work he was assigned to with the Marine Corps. All in all, Travis was a well rounded man, amazing son, true friend and fellow Marine, and will be truly missed by many.

A viewing will be held Wednesday, Aug. 27 from 5 to 8 PM at the Williams-Bergey-Koffel Funeral Home, Inc., 667 Harleysville Pike, (Route 113) Franconia. Funeral services will be held at 11 AM on Thursday, Aug. 28, at the funeral home. The family will receive friends from 10 AM until the time of the service, Wednesday. The family has requested in memory of Travis and in lieu of flowers that donations be made to the following charities: The U.S. Marine Corps Toys for Tots Program, World Wildlife Fund or Disabled Veterans of America.
About "I Got the News Today" (IGTNT): I Got the News Today is a diary series intended to honor service members who have died as a result of the wars in Iraq and Afghanistan; its title is a reminder that almost every day a military family gets the terrible news about a loved one.

Click here http://www.dailykos.com/... to see the series, which was begun by i dunno, and which is maintained by monkeybiz, noweasels, MsWings, greenies, blue jersey mom, Chacounne, twilight falling, moneysmith, labwitchy, joyful, roses, SisTwo, a girl in MI, JeNoCo, mediaprof and me, SpamNunn.

I Got the News Today and MoJo Friday are working together to send care packages through Netroots for the Troops. It is a great way to support our troops who are already in Iraq and Afghanistan. Please consider helping our troops by writing a letter or sending some donating some items for the care package, or if you aren't able to do this, money donations are very welcome. We appreciate all the kindness and support this community has shown to our Armed Services. Thank you, Daily Kos.

Please bear in mind that these diaries are read by friends and family of the service members chronicled here. Many of us have strong feelings about this war and, for that matter, all wars, but this diary is intended as a memorial service for these soldiers. May all of our remembrances be full of compassion, rather than politics.