Time Magazine -- Business and Tech
Credit Default Swaps: The Next Crisis?
By Janet Morrissey Monday, Mar. 17, 2008
As Bear Stearns careened toward its eventual fire sale to JPMorgan Chase last weekend, the cost of protecting its debt, through an instrument called a CREDIT DEFAULT SWAP, began to rise rapidly as investors feared that Bear would not be good for the money it promised on its bonds.

Not familiar with Credit Default Swaps? Well, we didn't know much about Collateralized Debt Obligations (CDOs) either — until they began to undermine the economy. Credit Default Swaps (CDS), once an obscure financial instrument for banks and bondholders, could soon become the eye of the credit hurricane.
(Emphasis Added)
http://www.google.com/...
What else is being shredded before our eyes?
[continuing ...]
The CDS market exploded over the past decade to more than $45 trillion in mid-2007, according to the International Swaps and Derivatives Association. This is roughly twice the size of the U.S. stock market (which is valued at about $22 trillion and falling) and far exceeds the $7.1 trillion mortgage market and $4.4 trillion U.S. treasuries marked ...

Credit Default Swaps are insurance-like contracts that promise to cover losses on certain securities in the event of a default. They typically apply to municipal bonds, corporate debt and mortgage securities and are sold by banks, hedge funds and others.
...
Banks and insurance companies are regulated; the credit swaps market is not. As a result, contracts can be traded — or swapped — from investor to investor without anyone overseeing the trades to ensure the buyer has the resources to cover the losses if the security defaults.
...
All of this makes it tough for banks to value the insurance contracts and the securities on their books.
...
"These are the same institutions that themselves have either directly or through subsidiaries invested in the subprime market,"
(Emphasis Added)
http://www.google.com/...


Unregulated, hard to value, insurance contracts, that let the "security holders" hedge their bets, when Mortgages Companies actually go bad?
How is that legal? Who pays off that downside bet, when Mortgage-backed investments, finally default?
Three guesses, anyone?



Bloomberg
Credit Swaps Must Be Regulated Now, SEC's Cox Says
By Jesse Westbrook and David Scheer - Sept 23, 2008
Investors may use credit-default swaps to bet a company's financial condition will worsen. ... The swaps' value increases as perception of the company's stability deteriorates.
...
Cox today said investors who buy swaps without owning the underlying debt may be similar to Naked Short sellers who sell stocks they don't own or borrow. Such short sales can flood the market and illegally drive down stocks.
(Emphasis Added)
http://www.bloomberg.com/...


CDS -- are like "Naked Short" selling? Huh?
Naked Shorts basically have turned Wall Street into a Casino --
Traders can Bet a Stock will go down, and HELP TO drive the Price Down,
WITHOUT putting up any collateral AT ALL, or otherwise assume any normal risk in the trade.
Investopedia
Naked Shorting
The illegal practice of short selling shares that have not been affirmatively determined to exist. Ordinarily, traders must borrow a stock, or determine that it can be borrowed, before they sell it short [Bet the Price will go Down]. But due to various loopholes in the rules and discrepancies between paper and electronic trading systems, naked shorting continues to happen.
...
Naked shorting is illegal because it allows manipulators a chance to force stock prices down WITHOUT regard for normal stock supply/demand patterns.
(Emphasis Added)
http://www.investopedia.com/...


So is SEC's Cox saying that rampant Credit Default Swaps (CDSs) having been manipulating Sub-Prime Investment Instruments downward WITHOUT regard for normal market principles, without assuming any of the risks, associated with their bearish bias?
Seems so ...
Why should Investment Banks assume their own risks --
when that lender of last resort can be tapped -- the Tax Payer!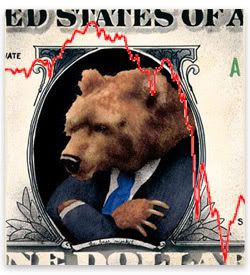 The worse part about the this House of Cards is the extreme Leveraging that this Casino Mentality, has allowed to come into existence.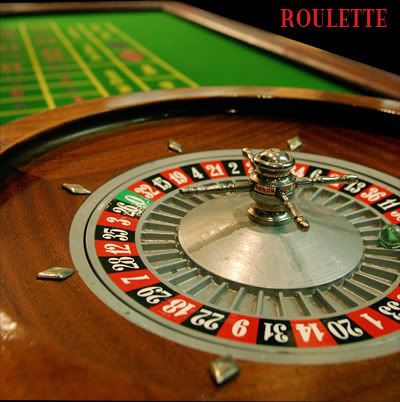 Sometimes "trading on Margin" is NOT a GOOD thing!


Total Notional Value Of Derivatives
Outstanding Surpasses
One Quadrillion
By Jim Sinclair - 06-10-2008
The notional value of all outstanding derivatives now totals approximately $1.144 QUADRILLION.

This appears to be Bank of International Settlement Spin to announce the largest gain in derivatives outstanding since they started to report. As of the last report it appeared that both listed and OTC derivatives was under $600 trillion. Now listed credit derivatives alone stood at $548 Trillion. The OTC derivatives are shown as $596 billion notional value, as of December 2007. One can only imagine what number they are at now.

Well we hit a QUADRILLION. We have more than $1000 trillion dollars in all derivatives outstanding. That is simply NUTS because notional value becomes real value when either counterparty to the OTC derivative goes bankrupt. $548 trillion plus $596 trillion means $1.144 quadrillion.
...

This means that no OTC derivative house can be allowed to go broke. This means that whatever funds are required to rescue failing international investment banks, banks and financial entities will be provided.

Keep this economic law in mind. Monetary inflation proceeds price inflation and is its primary cause in economic history from Rome to present.

Nothing can stop the juggernaut of price inflation heading towards every nation like a runaway freight train down a mountain.
http://www.traders-talk.com/...


This means that no OTC derivative house can be allowed to go broke.
Three Guesses ... for Paulson's gut-wrenching sense of Urgency?
Anyone, Bueller, Bueller?
To say our Future has been Mortgaged away, is a serious understatement --
there's is not enough Wealth in the WHOLE WORLD, to cover the Paper Obligations that these CDS writers were allowed to create!!


How big is a Quadrillion anyways???
1,000,000,000,000,000
that's a Thousand Trillions!
1,000 x 1,000,000,000,000
that's a Million Billions!
1,000,000 x 1,000,000,000
Literally Astronomical !!!!!!!!!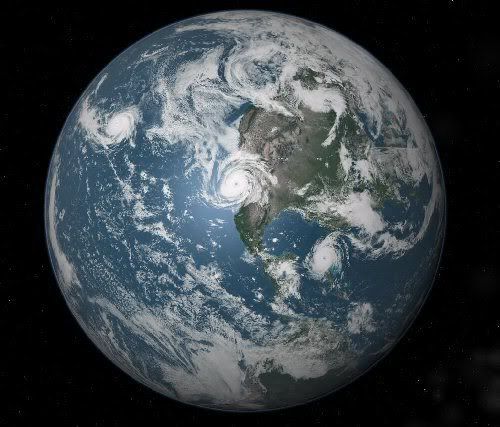 Unfortunately
the entire wealth of the WHOLE WORLD, falls a bit short
of a Quadrillion!!!
Wealth of the entire planet:
GWP (gross world product):
$65.61 Trillion
(2007 est.)
https://www.cia.gov/...


AND the Wealth of the USA:
GDP (purchasing power parity):
$13.84 Trillion
(2007 est.)
If the entire World kicks in
we still fall WAY short of what all those CDS are worth
1,144T
66T

about $1078 Trillion Short!


Who's holding all that bad debt anyways
and why do WE have to pay it off?
Personally, I DON'T believe in Gambling!

and I think Short Selling (those betting against America)
are down right Un-Patriotic!
Such Speculators DESERVE whatever Losses they've Earned!
What's fair is fair!


If you bail out a Gambler Once --
you can Bet it WON'T be the Last Time!
Just say no ... is sometimes the best approach.