[UPDATE: Bubbanomics will match the first $500 donated tonight!]
On Sunday, Joe Biden lost his mother-in-law, Bonny Jean Jacobs, after a long illness. Many people have been thinking about how we could honor her memory, given our appreciation of Senator Biden.
Well, I'm working on a Daily Kos pet project, supporting Pretty Bird Woman House, a women's shelter on the Standing Rock Sioux Reservation, and had an idea.
Since Senator Biden wrote the Violence Against Women Act, which funds women's shelters like the Pretty Bird Woman House, we would like to have a bunch of people ChipIn for a new furnace for the shelter in honor of the Biden family.
Want to contribute? It won't put you out much more than the cost of a card. We'll send all the messages you send to the family as well as a beautiful acknowledgment card from the shelter, which was created by a local artist.
We've already got almost $1300. We'll need $3700 more, but if a couple of hundred people pitch in $5 or $10 we'll easily make it. Lets do it quickly.
Why Pretty Bird Woman House?
If you haven't been a Kossack for that long, you don't know about an amazing fundraiser that we did last year to buy a whole new house for the shelter.
As many of you know, last year this community was almost single-handedly (we had Street Prophets and LiveJournal help) responsible for buying a new house for the shelter, which is located on the South Dakota side of the Standing Rock Sioux Reservation. It was a pretty amazing effort. The day it was Front Paged, we raised $10,000!
We took action after being enraged by an Amnesty International report that documented appalling rates of sexual violence against American Indian and Native Alaskan women and highlighted the plight of the shelter. Kossacks later contributed money and items as housewarming gifts, as well as money for a new coat of paint for the house, which a church group put on this summer.
The only big ticket item the shelter still needs is a new furnace, and this is only because the shelter's board didn't notice that the furnace was in bad condition when it purchased the house. Since winters in South Dakota can get to 20 below, pretty soon they're going to really notice how poorly it's working.
The Violence Against Women Act (VAWA)
I really have to thank Clammyc for his diary the other day, since it gave me the idea to honor Biden's family. The diary, If not for Biden, She (and many other women) May be Dead, which used a wrenching case of domestic violence from the 1970s to underline the importance of the Violence Against Women Act (VAWA), was very powerful.
You probably have no idea how much the law has affected the lives of women touched by domestic violence in this country, I certainly didn't. We have Joe Biden to thank for that.
Wikipedia has a great little summary of VAWA and its evolution:
The Violence Against Women Act of 1994 (VAWA) is a United States federal law. It was passed as Title IV, sec. 40001-40703 of the Violent Crime Control and Law Enforcement Act of 1994 HR 3355 and signed as Public Law 103-322 by President Bill Clinton on September 13, 1994.

It provided $1.6 billion to enhance investigation and prosecution of the violent crime perpetrated against women, increased pre-trial detention of the accused, provided for automatic and mandatory restitution of those convicted, and allowed civil redress in cases prosecutors chose to leave unprosecuted.

VAWA was drafted by Senator Joseph Biden's office with support from a number of advocacy organizations including Legal Momentum and The National Organization for Women, which heralded the bill as "the greatest breakthrough in civil rights for women in nearly two decades."

VAWA was reauthorized by Congress in 2000, and again in December 2005. The bill was signed into law by President George W. Bush on January 5, 2006.

VAWA will be up for reauthorization in 2010.
What is important in this case is that VAWA funds women's shelters like the Pretty Bird Woman House. So, if it weren't for Senator Biden, we could have bought the house, but the shelter would never have enough funds for its day-to-day operation. Pretty Bird Woman House, therefore, exists thanks to its amazing director, Georgia Little Shield, the Netroots and Senator Biden.
Additionally, the law has been extremely successful. According to the National Coalition Against Domestic Violence:
During the past decade, VAWA of 1994 and 2000 have provided tremendous resources and protections for victims of domestic violence and sexual assault. VAWA programs have provided increased training for police, prosecutors, and court officials, and greatly improved the response of the criminal justice system to victims of domestic violence and sexual assault. These programs have also been successful at providing victims with emergency shelter, hotlines, and supportive services.

Due to VAWA's remarkable accomplishments, many more victims are now referred for services and demand has steadily risen for the services provided by VAWA programs. As we look forward to the reauthorization of the Violence Against Women Act, Congress has a unique opportunity not only to continue successful and crucial existing programs, but also to expand on ten years of progress to further the safety and stability of the lives of survivors of domestic violence, dating violence, sexual assault and stalking.
So, what better way to honor the Biden family than to buy a new furnace for the shelter? I think they would be touched. Especially since October is National Domestic Violence Awareness Month.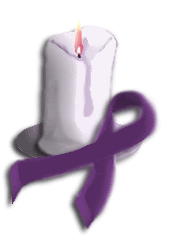 Bonnie Jean Jacobs
According to an article in the New York Times:
Mrs. Jacobs was the widow of Donald C. Jacobs, a savings and loan executive from Willow Grove, Pa., who died in 1999. Mrs. Jacobs stayed home to raise Jill and her four younger sisters. The couple was married for 50 years.
So what do you say? Lets honor the Biden family with this gift.
If you go to the Chip In Page to donate, you can leave them a message that I will print out and send to Senator Biden.
If you want to send a check, here's the address, which you can also find along with the ChipIn widget on the Pretty Bird Woman House blog
Pretty Bird Woman House
P.O. Box 596
McLaughlin, SD 57642
Let's do it!