For those of you who have not been following the "Grandpa" diaries (Roosevelt with a Suntan, This Land is Your Land, and Dear Anonymous), they have culminated in Grandpa getting to see Obama in person last week and my leaving Canada to drive 15 hours to go participate in GOTV activities in Stark County, Ohio.
My suitcase is packed and I have some signs to put in the window of my car that say "I'm going home to vote!" That should make more sense with my Quebec license plates and my Obama bumper sticker.
The last thing I'm going to do here before I head out the door in the morning to begin my journey to Canton is to provide you with the promised hand-written letter and photos from my Grandparents...to you.


Pictures of the boxes of cards and letters that have arrived.

Pictures of flowers and cookies.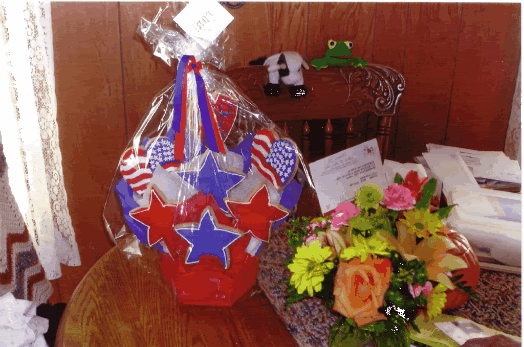 Grandma's hand-written thank you letter.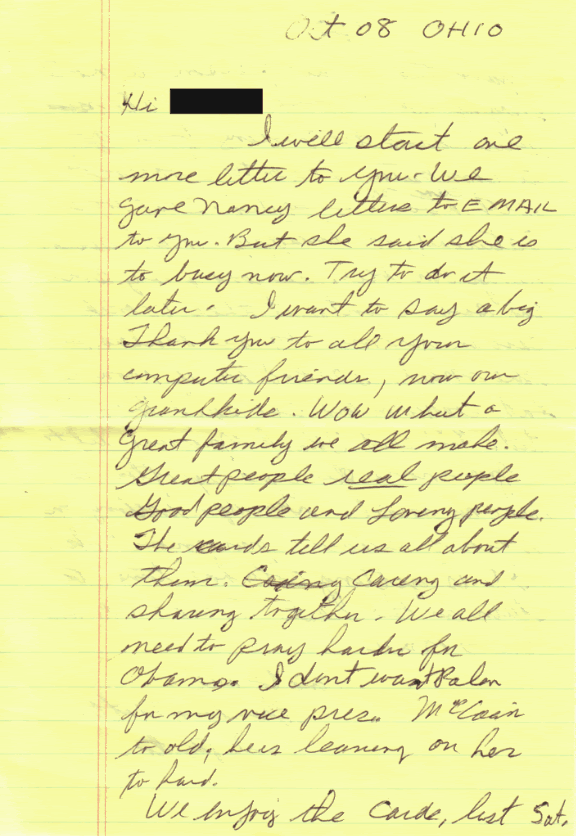 I hope my Grandpa Harold's story helped some of you understand that we are all part of a temporal continuum and that our culture is shaped by a past that can also guide us to a better future. I hope Harold and Virginia have reminded you that all over this nation we can find the "better angels of our nature."
When you vote, don't forget Harold and Virginia Mottice are with you, don't forget the world they struggled to leave us so many years ago.
Most of all, don't forget what we did here on Dkos..."the white ones, the black ones, the young ones the old ones, the gay ones, the straight ones, the Republican ones, the Progressive ones; all the people."
Now...the road awaits me.