An incredible final day of early voting in Georgia took place yesterday, where 227,851 people cast their votes. Although most expect the final percentage of black vote in the state to decline from what it currently is, incredibly the final day of early voting brought an increase, with nearly 37% of the Friday voters being African-American.
Nearly 2 million people have voted in Georgia so far, representing over 60% of the total 2004 electorate and over 3 times what the early and absentee vote consisted of in the prior Presidential election. Perhaps most incredibly, compared to 2004 levels, 80% of blacks have already gone to the polls, withstanding lines hours on end, to make sure their voices would be heard.
Full statistics and early voting pics after the jump.
Early Voting Statistics

Number of ballots cast: 1,994,990

Number of ballots voted in person: 1,773,752
Number of mail-in ballots returned: 221,238

Turn out Demographics:

Black Female 439,434
Black Male 260,432
White Female 666,827
White Male 534,174
Asia-PI Female 6,370
Asia-PI Male 5,007
Hisp-Lt Female 8,504
Hisp-Lt Male 6,214
Native AM Female 159
Native AM Male 137
Other 67,372
Total 1,994,990

Top 5 Counties in turn out:

Dekalb: 177,320

Fulton: 160,641

Cobb: 135,907

Gwinnett: 106,801

Henry: 69,604
Some incredible early voting pics from around the Atlanta area: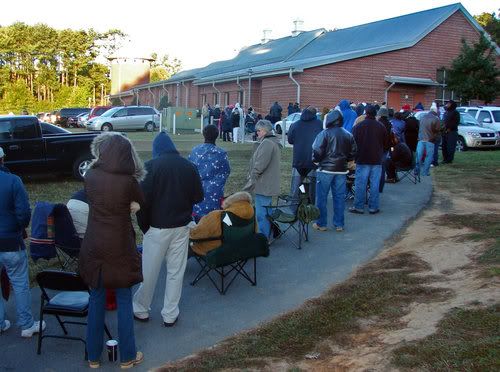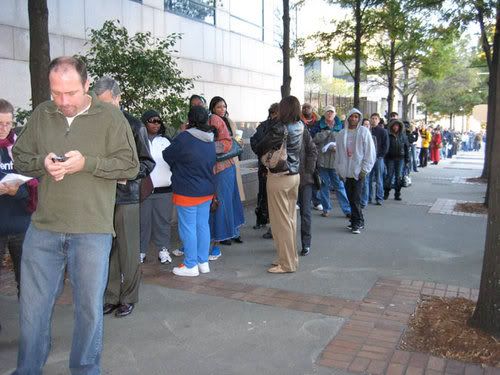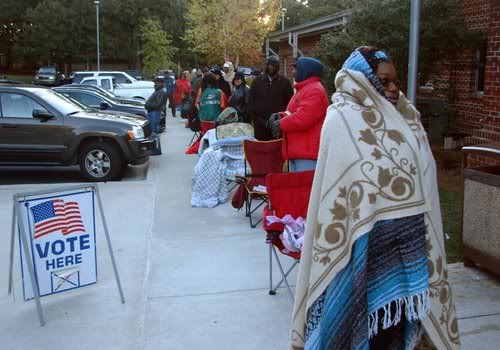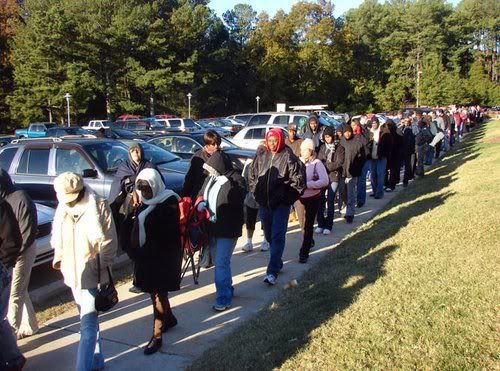 --- Wow, thanks for the rec'ing this everyone! ---