One of the most satisfying victories from election night has to be Obama's comfortable win in the Old Dominion State. The Virginia State Board of Elections has now published the official results on its website.
No Democrat had won Virginia since Lyndon Johnson captured the state in 1964 by 7.36%. Jimmy Carter came close in 1976, losing the state by just 23,000 votes. Bill Clinton was knocking on the door in 1996, only to be edged out by less than 2%. The final tally is Barack Obama/Joe Biden 1,959,532 (52.62%) and John McCain/Sarah Palin 1,725,005 (46.33%)
One of the factors that has made Virginia more Democratic in recent years is its ethnic diversity. Only 67.7% of Virginians are white (non-Hispanic). With a large black population and significant and growing Asian and Hispanic communities, Virginia is becoming more diverse with every passing day. http://quickfacts.census.gov/...
Additionally, highly-educated counties in Northern Virginia which used to be reliably Republican - such as Fairfax and Loudoun - are becoming more enamored with the Democratic Party's message of responsible governance (especially after 8 disastrous years of Republican rule).
On a less political note, Virginia is geographically diverse as well. Bordered by the Blue Ridge Mountains of Appalachia on the West, and the Chesapeake Bay on the East, Virginia boasts a treasure of flora and fauna.
Here are some pictures of Virginia I came across:
Alexandria during the holidays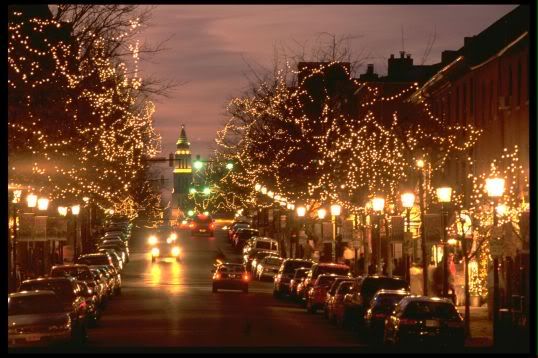 Chesapeake at sunset

The Blue Ridge Mountains

Charlottesville in Autumn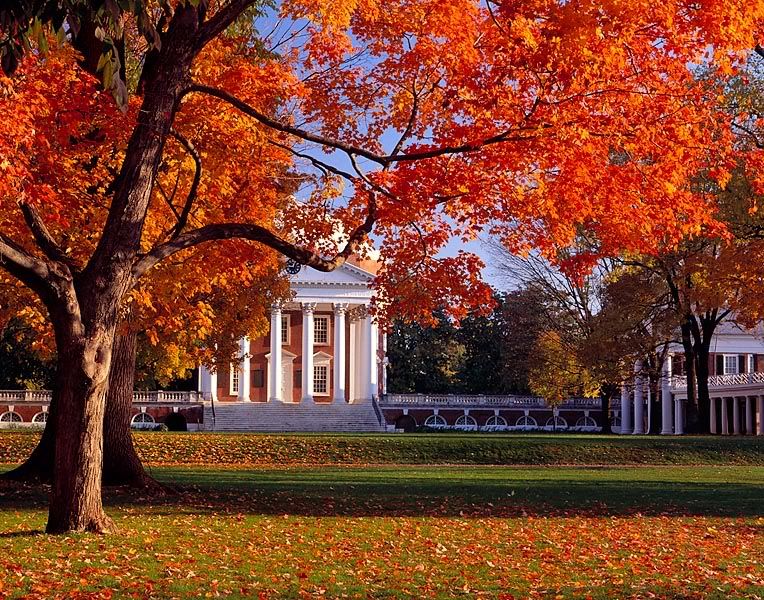 I hope and expect that Obama will carry Virginia by an even bigger margin in 2012. 8 points? 10 points? More? :)