I thought this might be an apt time to tell my personal story. There are very few people I've told this story to in "real" life, and I'm sure you'll understand why if you chose to read the rest of this article. I'd be remiss if I didn't mention that this is another "gay story", and I'm aware more than one person out there might be rather tired of the subject.
Trust me, this is one subject which has truly exhausted me. Unfortunately, I don't have the option of clicking the "back" button on the browser window.
1. My Story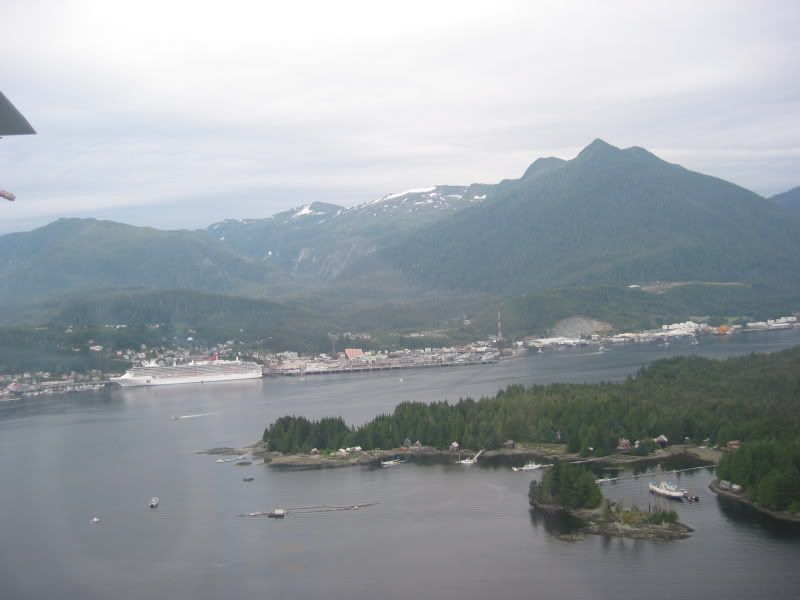 My family comes from a small town. It's real sleepy in the winter, but bustling with tourists in the summer. It rains so much there we call it liquid sunshine, and you can smell the salmon from almost any point downtown. The town was built in a mountainous area, so sometimes "stair streets" are used to walk down from higher elevations to lower ones. I used to love running down the stairs from my grandparents house on the way to my great-grandparents house. Sometimes I'd take the ferry across the way to an old Indian village. See that mountain peak in the picture? My family and I have climbed it many times. The expanses of wildflowers that bloom up there are among the most beautiful in the world.
I live in Texas now, and I have not spoken to my family in over a decade.
I started this story with a few words about my home. Truthfully, the story starts in another town, thousands of miles and many years away. I don't know how and why, but my dad settled my family in Lexington, KY. Speaking of the past was not something my dad cared for, so I know nothing of my birth mother, either. I was 15 years old, in 9th grade. I split up with my first girlfriend. We saw each other rarely during the school year, and over the summer I just didn't call her. I almost miss that easy kind of break up!
I was starting to have dreams about men. To keep it vague, I shared many beds with many men in my dreams during that first year of high school. Sometimes, I was a woman in these dreams, and I think my brain did that to reconcile what I knew about relationships. Men fall in love with women, not other men. Sometimes in those dreams I slept with women too.
These feelings slowly seeped into my consciousness, and they went largely unanalyzed for almost a year. My dad bought the family a computer when I was 16, and through AOL I met my first gay person. He told me he was 27, and we were going to meet in the park by my house. I wasn't thinking clearly because of how excited I was to meet someone who shared my otherness. The man I saw waiting for me in the park was in his 60's, and after an awkward sexual advance, I ran home.
My best friend came out to me a couple months later. She is a lesbian. I told her I'm bisexual. She said she didn't understand, so I told her that I think I'm sexually ambivalent. She laughed because she understands my dry humor, and that was all the encouragement I needed to use the line every other time there's been a question about my bisexuality.
Time passed until spring of my junior year in high school. In March when I was 17, I came out to my father. I felt like I needed to come out at the time. I felt like I had a huge secret that I was hiding. I told my dad I was dating a man named Chad. He was being heavily medicated at the time, which caused him to continue staring at the TV; I just left the room. I was relieved, really, because I thought he didn't hear me. I knew the coming out horror stories by then - maybe I had gotten off easy!
That wasn't true, though. Over the next couple weeks, my step-mother started shielding me from my brother. He was a year and a half younger. My siblings and I were very close. My brother told me that Mom was afraid I'd "rub off" on him. I was outraged! I stormed into my parents office, where they were sitting at their desks. I demanded an answer! My mother knocked the air out of me when she said:
You need to leave our house.
The sentence resonated throughout my brain for what seemed like an hour before I turned around and left the room. I should have stayed and fought for my right to remain with my family, but instead I packed a single bag of clothes and left. I was forced to drop out of high school. I need to work a full time job to support my new independence, and high school's mandatory hours did not fit into my schedule. I took the GED exam and passed easily - I was an A student taking classes a year ahead of me anyway.
For the first 5 years, I dreamed about that night. I'd wake up breathless, "You need to leave our house" echoing wildly through my head. "No!" I'd shout in my dreams. "I love you!" It was no use, of course. Waking up in a dark, 300 sq ft studio alone brings anyone back down to Earth real quick.
It wasn't long before I fled that city. I ended up across the country, dirt broke and homeless. I didn't plan my escape. I hopped a Greyhound to Portland, OR, hoping to erase my past in a foreign city. It didn't work. Turns out, your closet full of skeletons follows you everywhere. After two weeks of living under a bridge, I finally accepted an ex-girlfriend's plea for me to live with her friend. You see, it's hard to accept a gift when you think it's given out of pity.
I am now 27 years old. I live in Texas with my loving, wonderful boyfriend. I know all you married folks feel the same way about your spouses as I do about my boyfriend. Even though it's been a decade since I've talked to my family, even though I've not seen the harbor at Ketchikan for many years, my boyfriend helps me deal with my sorrow without even knowing it.
You could, if you wanted, put yourself in my shoes.
From now until after Christmas, accept no phone calls from family members and stay alone in a hotel room. Don't go out unless you absolutely have to - there are signs everywhere to remind you that this holiday is for families. Don't you dare turn on the TV, either. Feel free to make a Christmas gathering with your friends, heck, go to one or two Christmas dinners with your current boyfriend/girlfriend's family. Just try not to remember that you're substituting friends or someone else's family for your own.
2. A History of Hate
My story is bad, but there are so many others that are just as bad or worse. My best friend came out to her parents 6 months later. She was sent to a Christian "reform" school in Tennessee, and I've never heard from her again. What about the brutal violence that happens to the LGBT population on any given day?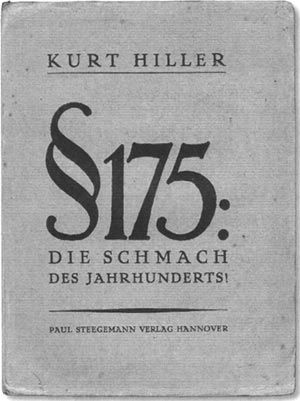 When people like Mike Huckabee go around saying gays have never been persecuted like blacks have, so we don't warrant equal rights, you know they're ignoring facts left and right. Anyone can watch Paragraph 175, a movie about a discriminatory measure by the same name in German law. What about the Frenchman, Pierre Steel, who watched his lover be shredded by German Shepard dogs in a Nazi prison camp? German persecution is what made the pink triangle a symbol of pride for gays, the same way a headwrap became a prideful symbol for blacks and dreadlocks for Rastafari. For every story we know about LGBT persecution, there are hundreds more that we don't. Why? Because stigma surrounds homosexuality to the extent that many stories are never told.
The feeling of otherness in itself is oppressive enough, even in the absence of actual abuse. This feeling of otherness is what leads LGBT to suicide at much higher rates than their heterosexual counterparts.
3. Acceptance
"Me, homophobic? Ridiculous. I love my homosexual friends."
-Pat Boone, following his recent editorial comparing gay demonstrators to the Mumbai terrorists.
Acceptance of LGBT people is the only solution to widespread homophobia and psychological problems felt by the LGBT population. There's a well known fact that married men troll my old neighborhood park in Cincinnati looking for anonymous sex with other men. [here, here and here] They do this because they felt forced to lead a socially acceptable lifestyle by marrying a woman. The great pain this causes their wives and family pales in comparison to the self-made prison these men make. A famous example is Larry Craig, and how he was disgustingly vilianized, even on DailyKos. Rather than spurn a healthy conversation on why we need to work on acceptance, even the Left resorted to mockery. Because of these reasons, we can't continue to legitimize homophobic viewpoints.
When I heard that Obama had chosen Rick Warren as a centerpiece speaker at his inauguration, I was really hurt. This, of all inaugurations, one of the most spectacular and historical events I've ever had the pleasure to help create, and only to have sand thrown in my face. Rick Warren is a man who confounds homosexuality with incest. He even goes as far to imply that homosexuality may in fact be the cause for the existence of STDs:
"There would be so [sic] STDs in our world if we all played by the rules." - Rev Rick Warren, when discussing how homosexuality deviates from how The Designer planned sex to be practiced
You can watch Rick Warren espouse these vile viewpoints, if you'd like. I personally haven't watched this video.
This pick for pastor at his inauguration was political calculation at its best. Barack Obama would never pick a racist preacher to head up the prayer for the sake of "post-partisanism". This was a calculated move that will ultimately offend only a small segment of society. The part of that segment that's politically aware is even smaller, so small, in fact, that Obama knows he'll face little blow back. The segment he's pandering to is much more politically active, so he's set up to receive more positive feedback than negative.
At what point will consequences of this pandering outweigh the benefits? Why do I feel foolish for hoping Obama have a change of heart?
I may never see my mountain home again. It has been and will continue to be hard road to travel. With our combined effort now, no kid will go through what other people and I have for something as simple as our sexuality.
Edit: I originally posted this last night, but it was suggested that I change the title (done!) and repost it today. So if anyone's read this twice, now you know why!