Well, I don't know what will happen now. We've got some difficult days ahead.

But it really doesn't matter with me now, because I've been to the mountaintop.

Like anybody, I would like to live a long life, longevity has its place, but I'm not concerned about that now.

I just want to do God's will. And He's allowed me to go up to the mountain. And I've looked over -- and I've seen the promised land.

I may not get there with you, but I want you to know tonight, that we, as a people, will get to the promised land!

April 3, 1968.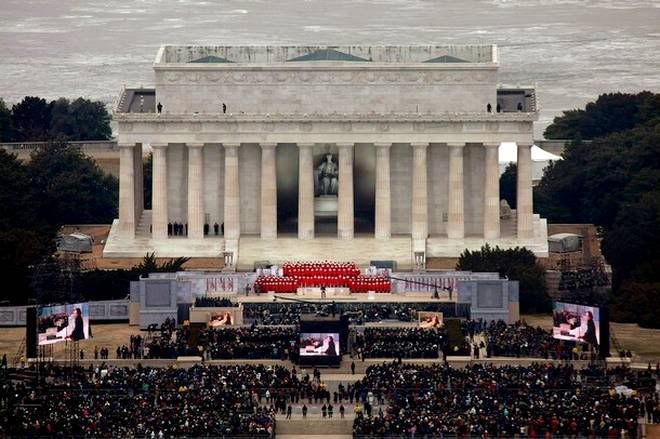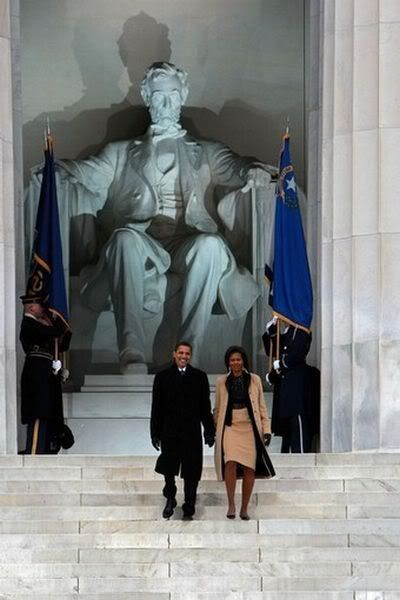 40 Years Later
Today we celebrate the life of Martin Luther King, Jr. Tomorrow, we triumphantly mark a human rights milestone. It shall be one of the most memorable days in history.
What follows is a photo essay of this weekend's pre-Inauguration festivities.
I hope you enjoy it. I topped it off with some neat-O special effects.
*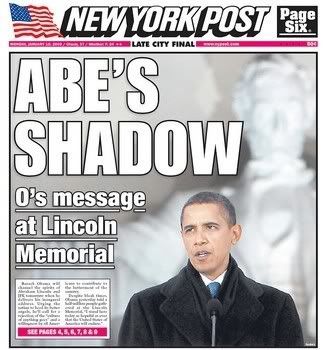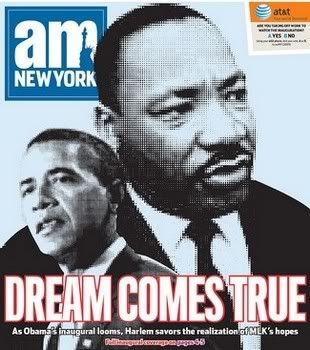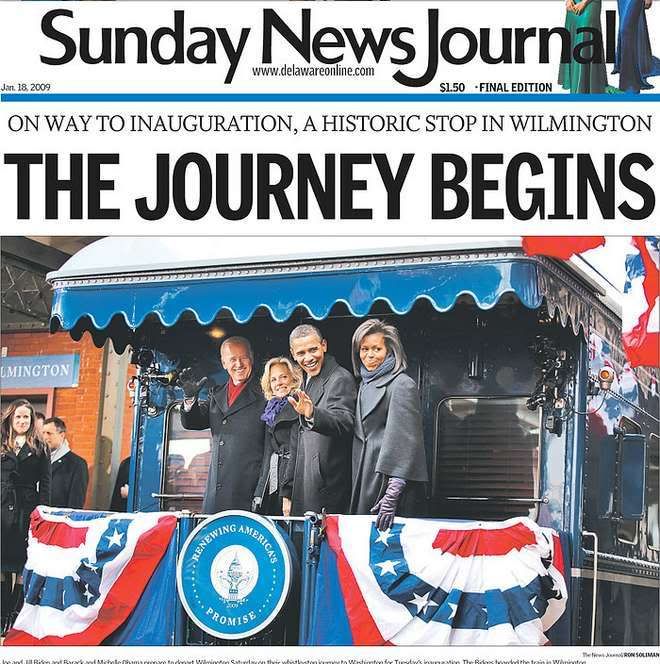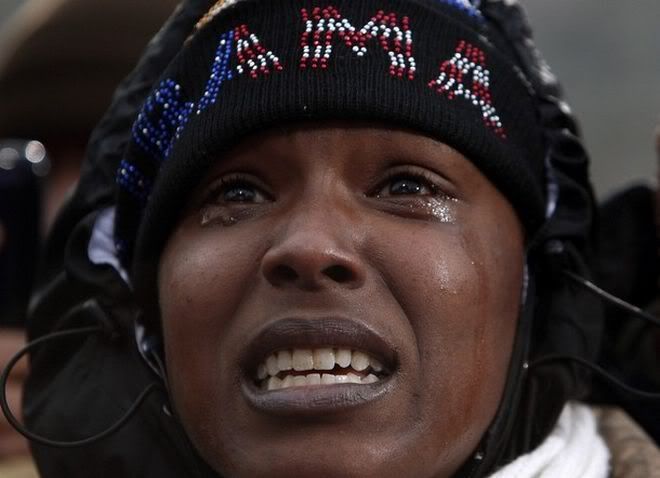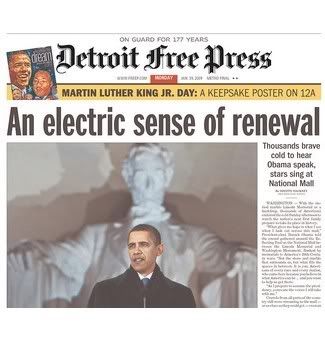 President Obama began Sunday by laying a wreath at the Tomb of the Unknown Soldier.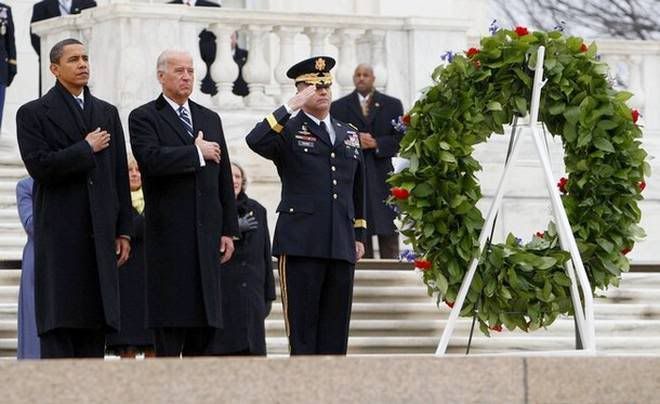 In the afternoon, he choppered over to BarackStock, landing in dramatic fashion, aboard Marine One.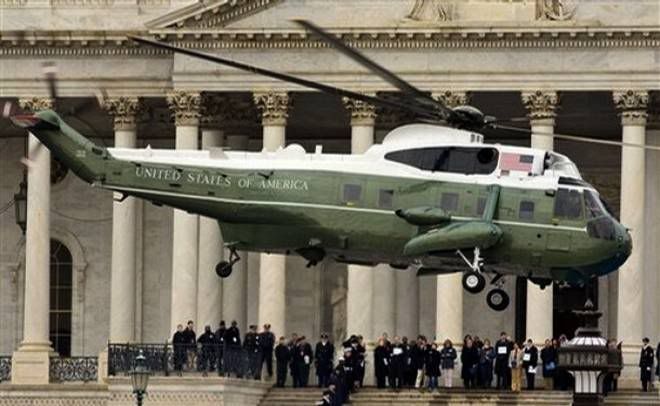 A crowd of 400,000 lined the Reflecting Pool to see a cathartic and patriotic two hour concert.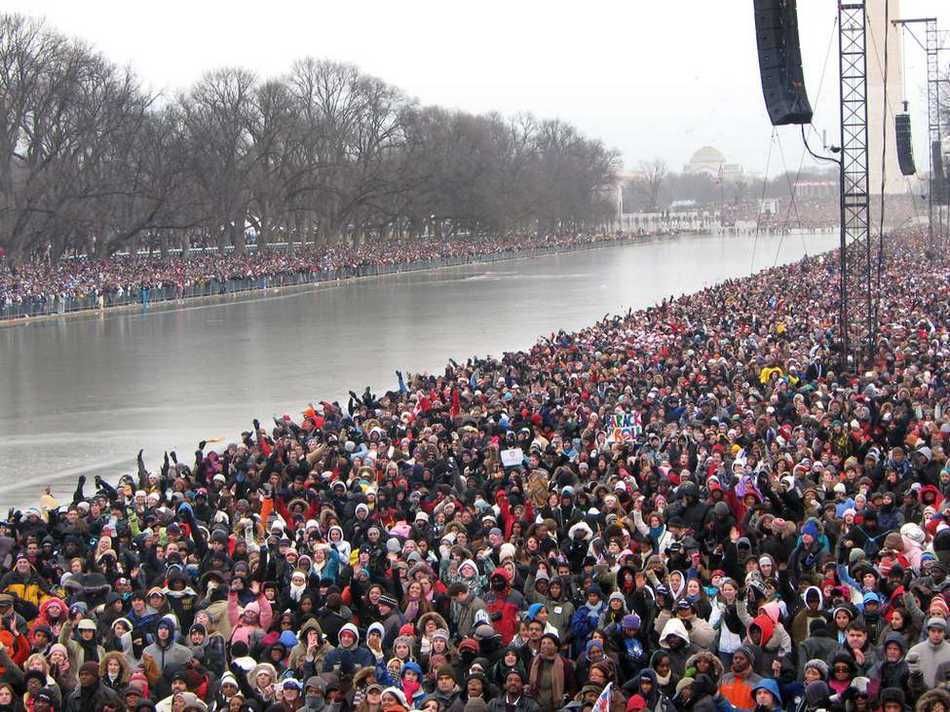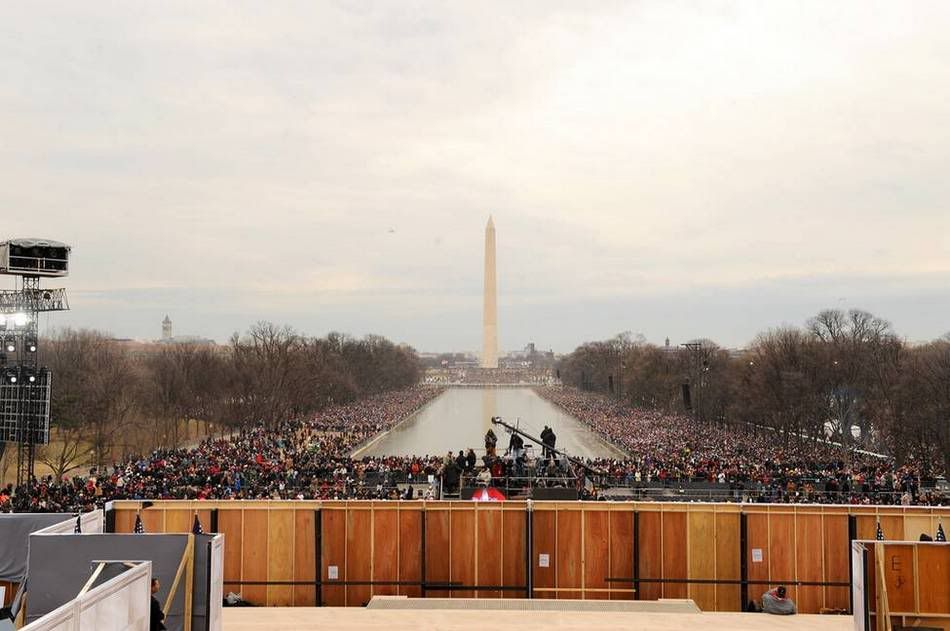 A view from the stage.
Bishop Gene Robinson, the first openly gay Episcopal bishop, delivered the invocation.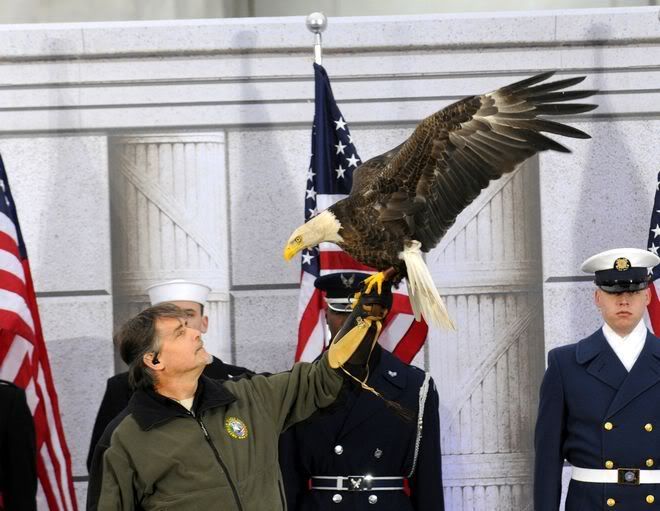 Even stars like Stephen Colbert, Jr. flew in.
An overwhelmed Jack Black.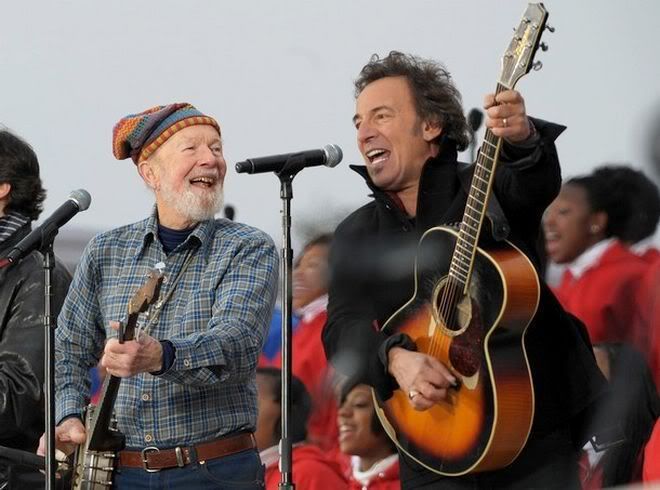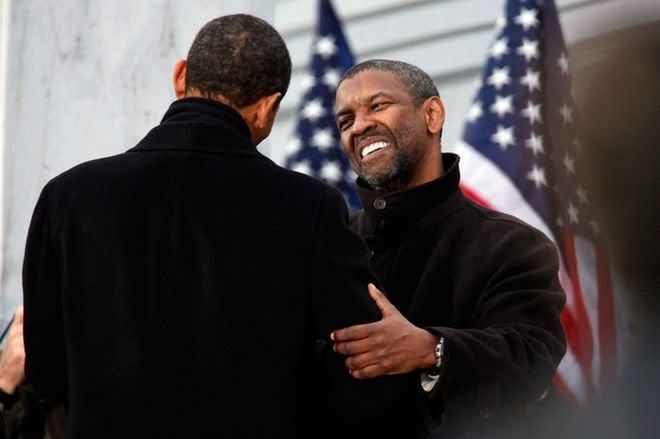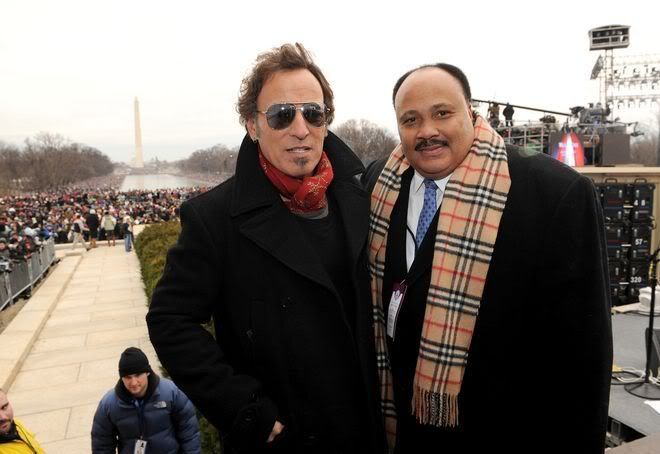 *
► Your Backstage Pass -- More Cow Bell, Please.

24 Pix in all (incl backstage)
HA! Love it! What a beautiful couple.
*
► This is what America Looks Like -- 16 Pix in all.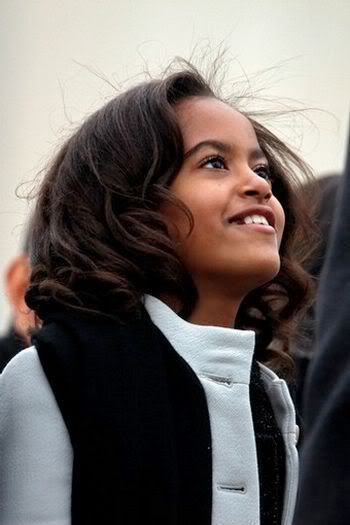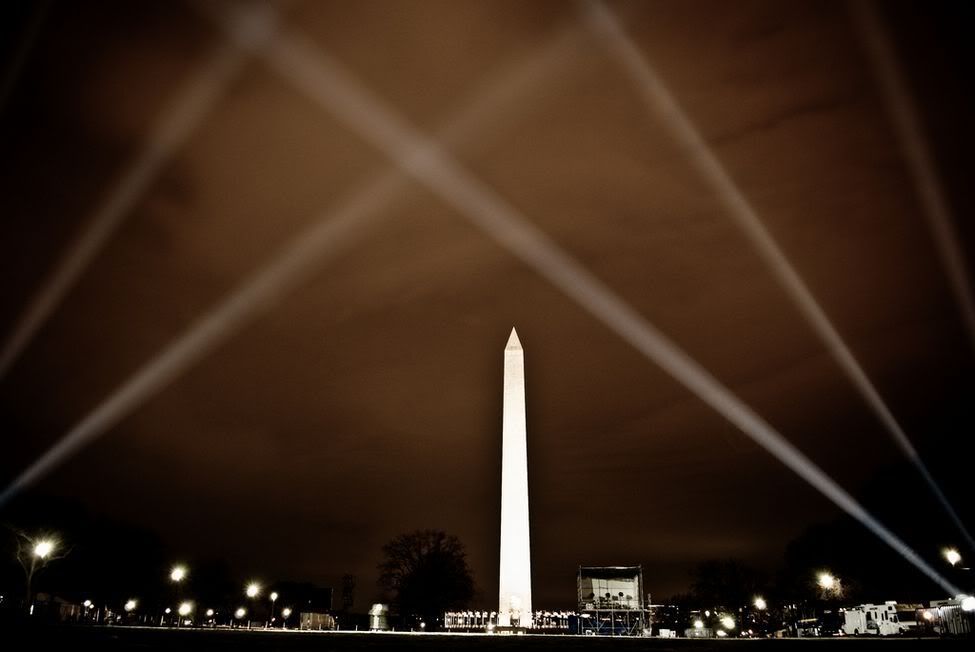 *
*
► Chooo-Chooo!! All aboard!!

Saturday saw the O-Train lay tracks from Philly to D.C. Along the way, Barack picked up Joe in Delaware, speaking before a Wilmington crowd of 30,000, and then they sped to Baltimore, where they spoke to 40,000 more.

It was a moving sight, as citizens from all corners waved flags from overpasses, rail stations, and roof tops.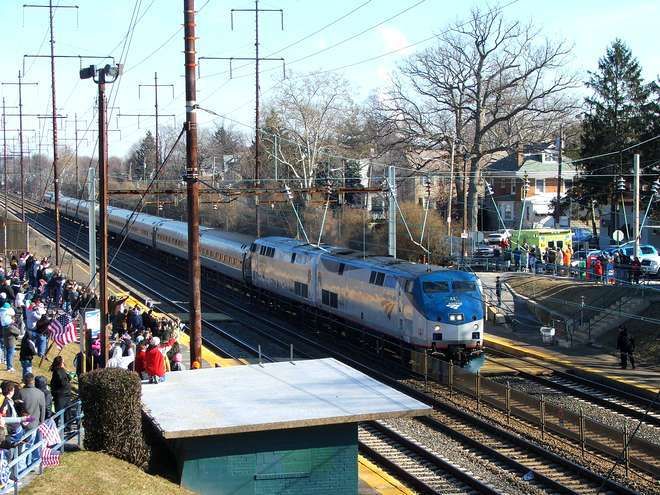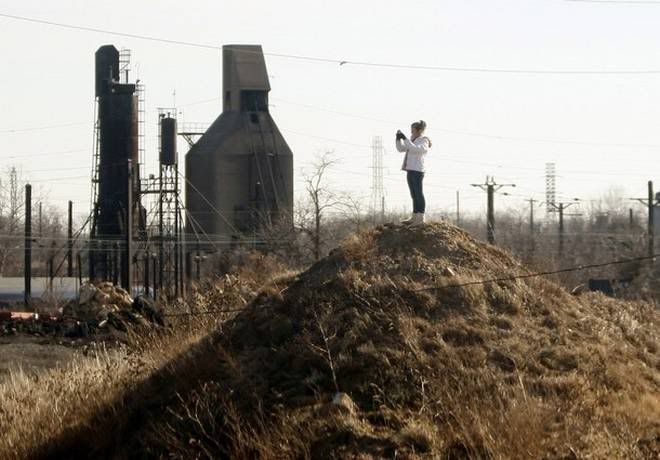 *
► Barack & Joe's Excellent Adventure -- 15 Pix in All.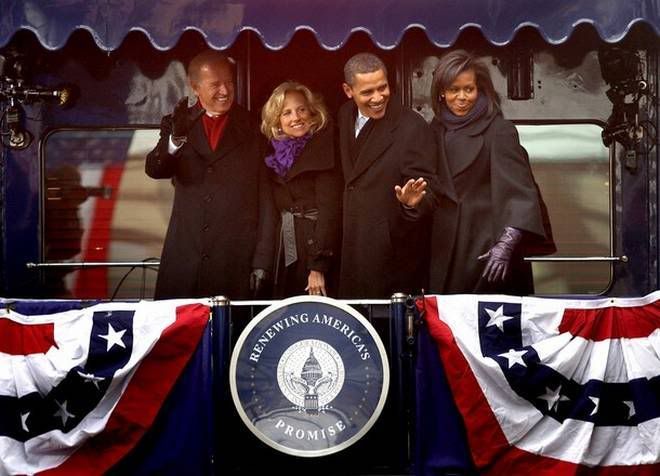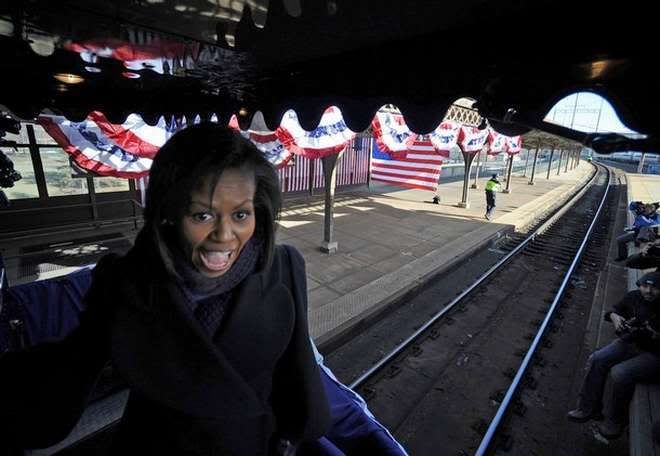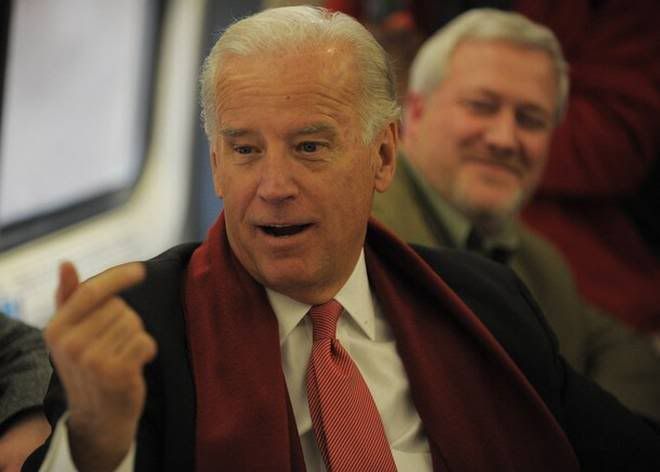 ► Barack sure got a kick outta pullin' da whistle.
► EVERYBODY wants an autograph!!

DC cops mob Joe and Barack at Union Station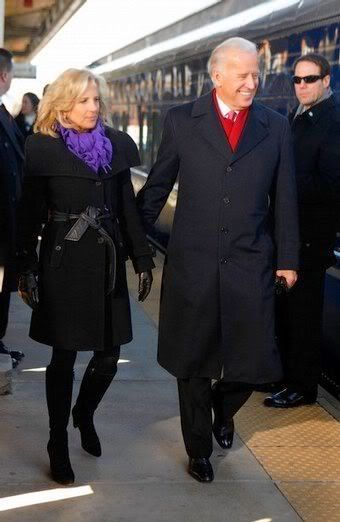 ► At 57, Dr. Jill Biden proves age is merely a number.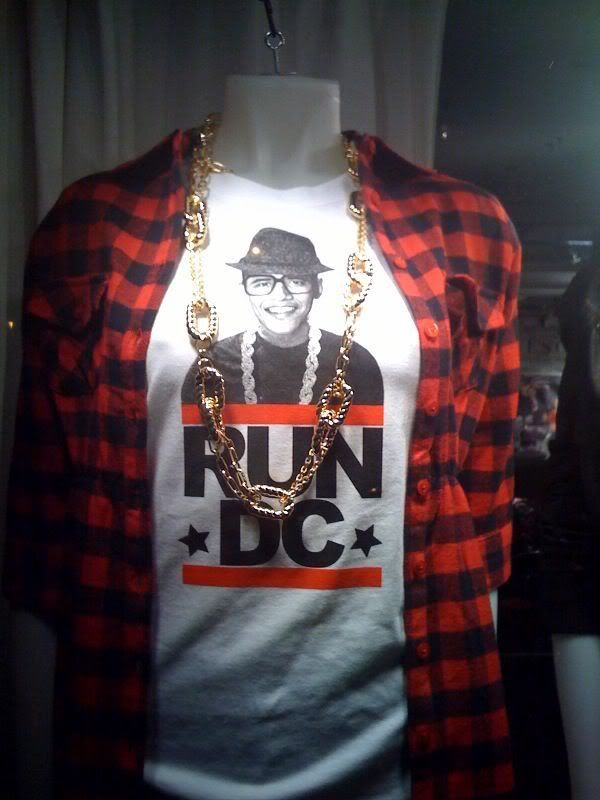 ► LOL -- LOVE IT! I wish I thought of it first.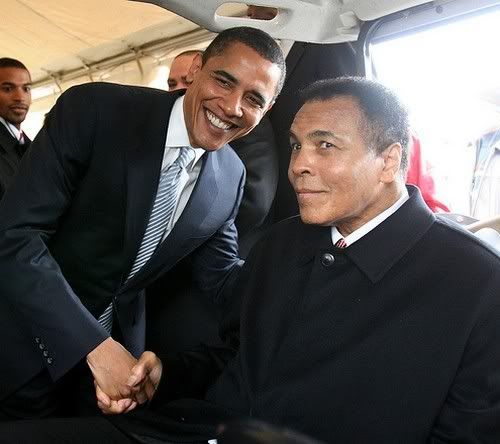 ► The Greatest turned 67 on Saturday.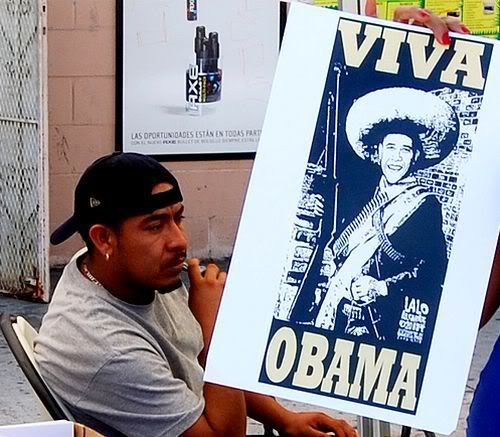 ► Street art at its finest and funniest.
►Well, we made it. Barely. In less then 24 hours, the MISERABLE FAILURE will be gone.

Here's to our Liberation and to the dawn of a new era!!!
► Brooklyn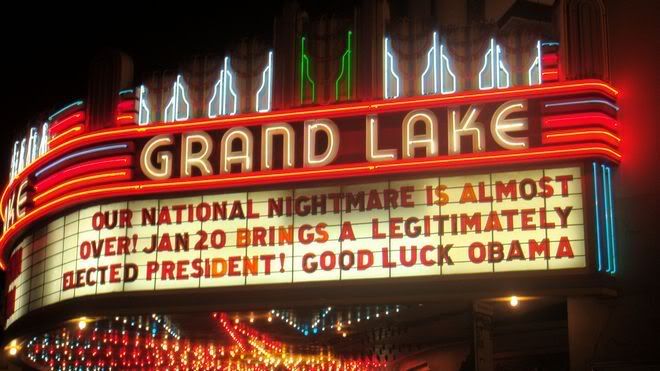 ► Oakland