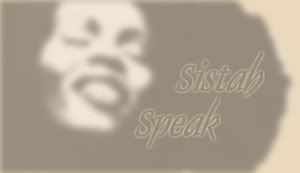 Commentary
Robinswing, Black Kos Editor

I'm tired of reporters having nothing else to ask of black people, asking if they ever thought that they would see the day when a black man gets to be President. Truth of the matter is being black has meant holding quietly to dreams. Deferred. Delayed. Never denied. From beginning to end ours is a journey about quiet. Holding on in the quiet. About. Faith.

I'm going to go ahead and fill some of you in. When you have four hundred years worth of prayers as the backbone of your support, there is a lot of believing going on.
(commentary con't.)

Back in slavery days, black folk really identified with Jesus. We lived the kind of suffering that is apparent when you look at Jesus on the cross. I promise you that there were those who thought Jesus got off easy

You don't struggle for centuries, holding on to the Bible and counting on Jesus to get you through without the belief deep down that one day things will change. Those folks weren't marching, and dying to stay second class citizens forever.

I waited for some creative brother or sister, mike in hand, somebody, anybody to stop a white person and ask them if they thought they would ever see this day. Their answers might have been revealing. That it was not questioned certainly is.

Being less than omniscient perhaps someone on a channel I wasn't watching or a blog I did not read did ask. Just in case, I'm asking.

White people, did you ever think you would live to see this day?

What does it mean to a white person to finally have elected a black man to the Presidency?

What would your grandfather think of the events of January 20th? What was your racial upbringing?

How much were you affected by having a truly dumb white man in the office?

Did you feel affected as a white person by the sheer ineptitude of Bush? Did you feel responsible? As a white person?

In general, minorities have this real issue of hearing about something bad happening and praying a black man is not the culprit. Do white folk go through the same thing?

The question I think should be asked of black people is this. Do you think that you will see a difference in your neighborhood? Will we stop killing each other now? Is this an antidote to the programmed self hatred that has infected the black community for almost as long as there has been a black community?

I'm thinking this is a time for ideas. What ideas are out there to use the energy of this time to energize young blacks, males and females? Differently.

Maybe we need to organize in inner cities around the nation and create a grassroots movement to teach young men and women what they need to know to thrive in this culture.

We needed a hero. Apparently so did America . Obama volunteered. Good on him.

I can see etched in his eyes, a determination, and an intention stronger than his rivals. For the most part, people seem not to see it. I find this amazing.

His slowness to anger probably stems from being 100 steps ahead.

There are still those who are preparing to take him down, to whittle him to size they determine. No accident that it's the Good Ole' Boys Network that is making the first moves. I'm certain that their upbringing informed them that they are smarter than everybody black. They do not see Obama as an exception. I do not fail to hear them rattle as they enter the room. Neither does our President.

One of the nice things about getting older is learning that life leaves clues. Like Hansel and Gretel some of us have been too dependent upon the crumbs. It is easier to get older if you insist upon looking around you and paying attention.

There is a master afoot.

Now, run and tell that.


------------------------------------------------------


THE SPEECH



THE DANCE



OUR HISTORY








Washington Post === D.C.'s High-Level Social Scene Now Mingles Black and White.

All night the Jordans' guests -- many VIPs in their own right -- surrounded Jarrett, eager to introduce themselves and welcome her to D.C. Business as usual. Every four or eight years, Washington's primarily white, influential, moneyed set rushes to cozy up to the new power brokers in town: Texans when George W. Bush arrived, Arkansas buddies when Bill Clinton came to town. The city's high-level social scene -- dinners, black-tie fundraisers, receptions, ubiquitous book parties -- is the place where money and experience are subtly traded for access and influence.

Except for the first time, the face of ultimate power is African American. With a black first family in the White House and a diverse group of appointees and Cabinet nominees, the all-white dinner party feels all wrong. Certain hosts are suddenly grappling with a new reality: They need some black friends. Overnight, black politicians, lawyers and journalists are hot properties, receiving engraved invitations from people they never got invitations from before. Blacks have gone from barely being on the list to being in charge of the list........More


--------------------------


NY Times === In First Family, a Nation's Many Faces.

When President Barack Obama was sworn in on Tuesday, he was surrounded by an extended clan that would have shocked past generations of Americans and instantly redrew the image of a first family for future ones.

As they convened to take their family's final step in its journey from Africa and into the White House, the group seemed as if it had stepped out of the pages of Mr. Obama's memoir — no longer the disparate kin of a young man wondering how he fit in, but the embodiment of a new president's promise of change.

For well over two centuries, the United States has been vastly more diverse than its ruling families. Now the Obama family has flipped that around, with a Technicolor cast that looks almost nothing like their overwhelmingly white, overwhelmingly Protestant predecessors in the role. The family that produced Barack and Michelle Obama is black and white and Asian, Christian, Muslim and Jewish. They speak English; Indonesian; French; Cantonese; German; Hebrew; African languages including Swahili, Luo and Igbo; and even a few phrases of Gullah, the Creole dialect of the South Carolina Lowcountry. Very few are wealthy, and some — like Sarah Obama, the stepgrandmother who only recently got electricity and running water in her metal-roofed shack — are quite poor.......More


--------------------------


The New Republic === It wasn't just what Obama said; it's how he said it. Like a black man.

Barack Obama's inaugural address was the first in a long time to resound powerfully enough to be worthy of marble. However, it was the first in the 220-year history of the custom in another way: its seasoning of black cadence. This was even more exhilarating in that the cadence played an integral part in the power of the oration.

Black English is a matter not just of slang, but of sentence structure and sound (why you can tell most black people's race over the phone, which is proven in studies). Some blacks use all three; Obama is one of the many who wields mostly the sound. Listen to the way he often ends sentences on a higher pitch than, say, Tom Brokaw would, with that preacherly hang-in-the-air. Or the way he often pronounces "history" as "historih," "ability" as "abilitih." His rendition of the word responsibility was indicative: with a cadence typical of Black English, capped by a final "ih." No President has ever intoned sentences in this way, because they were not black.

Contrary to the fabulistic notion that gets around here and there that Black English is an African grammar with English words, the sentence structure is basically a blend of regional British dialects that slaves heard from their masters and the indentured servants you learned about in grade school. The sound, however, is partly a legacy of the African languages the slaves spoke. Especially, the melodic quality of Black English, heightened in sermons and speeches, is a legacy of the fact that in many African languages, pitch is as important in conveying what words mean as accent. In the way he said responsibility, he was using language in a way that is warp and woof of the grammar of, for example, his father's native language Luo........More


--------------------------


Ebony / Jet === Obama promises a change in Washington. Can we orchestrate one for TV programming while he's at it?

Race relations aren't going to magically change when the Obamas take their rightful places as the nation's first family a month and a few days from now. Without a doubt race relations are arguably more hopeful than ever in most areas. Still, unfinished business remains. Nowhere is that more evident than on the tube.

There has rarely been a time when some among us haven't complained about what's on television. We've had our bright spots, mainly in the 1980s and early 1990s when "The Cosby Show," "A Different World," "The Fresh Prince of Bel-Air," "In Living Color" and, depending on who you ask, "Martin." Ensemble pieces have stepped up from time to time and that's true right now with "Grey's Anatomy," "Ugly Betty," "ER," especially with Angela Bassett in the last season mix. By signing Laurence Fishburne on to replace original lead actor William Petersen, franchise-starter "C.S.I." is not going down without one hell of a fight.

As much as we'd like to control what actually makes it on the tube, the reality is that might be a pipe dream for now. God willing, that won't always be the case but that's today's reality. We're not powerless, though. By choosing what we watch, we can send a message to Hollywood. But the million dollar question is: do we really want to? After seeing Barack almost nightly on the evening news, not to mention regular doses of Michelle, Sasha and Malia during the campaign, can we really go back to a steady diet of "Flavor of Love" spin-offs?

So far the answer has to be a resounding "yes." How many of us have publicly heaped a bailout's worth of criticism on "The Real Housewives of Atlanta" but still switched to Bravo in record numbers? "Real Chance of Love" has received so much play, catching it on VH1, at almost any hour, is as guaranteed as AIG burning a hole in their wallets with our money. And whereas Keyshia Cole's "The Way It Is" once offered hope with its insistence on family counseling and collective healing, these days her former crackhead mama, Frankie, whooping and hollering almost every episode has turned that dream into one of our worst nightmares. But you certainly can't tell by the ratings. They've never looked better.......More


--------------------------


Ebony / Jet === Chef Jeff Uses The Food Network To Do Good, But Will It Cook?

Look what G. Garvin started. These days, you can't look around without seeing a Black chef on television. While it's true that Marvin Woods whipped up some interest with "Home Plate," his show at the now defunct Turner South, and B. Smith regularly got foodie on her longtime syndicated show, "B. Smith with Style," G. Garvin changed the game. His TV One show, "Turn Up the Heat with G. Garvin," has helped put him on the national hot list. You might recall his 2006 appearance on the Tonight Show with Jay Leno or perhaps you caught his October 2 appearance on Good Morning America. Somebody at the Food Network is taking notice because it's certainly raining Black chefs these days.......More








BBC === Archbishop Desmond Tutu is among activists in southern Africa who have launched a fast and hunger strike in solidarity with the people of Zimbabwe.

The new Save Zimbabwe Now movement says African leaders must abandon the policy of quiet diplomacy and recognise there is no legal government in Zimbabwe.

A Johannesburg Methodist church, long a place of refuge for Zimbabweans in exile, will be the protesters' base. Power-sharing plans in Zimbabwe remain stalled since a deal in September. President Robert Mugabe and opposition factions ended 12 hours of talks on Tuesday with no progress.

The activists said they would protest next Monday at a special regional summit, set for South Africa or Botswana, that has been convened in the latest effort to break the deadlock.......More


--------------------------


BBC === Commuters in Ivory Coast can now travel around town on the first ever buses designed for and built in the region.

The engineering arm of the national transport company, Sotra, decided it could save money and create a bus better suited to African conditions.

"We want the transfer of technology in Africa, and we want to build our own buses with our own specification," says Sotra Industries director Mamadou Coulibaly.......More






The Three Black Kids Who Taught Me About Racism. by grayday101

We Can't Watch The Inauguration - A Black Man Is Going To Be On There by Diarist

We have not reached the Promised Land. . . yet by Muzikal203

Revs. Lowery, Wright, and the Black Church by Wattree

Africa Part III: Wonderful Beautiful Musical Mali: Updated by LaFeminista