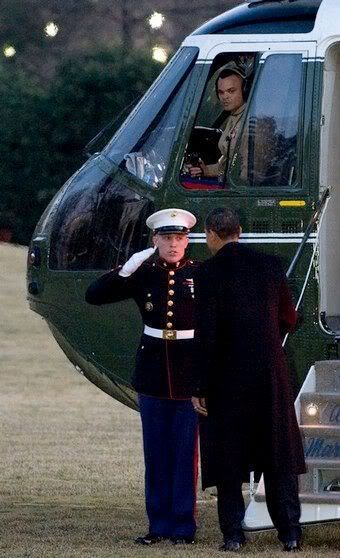 Hail to the Chief

► Barack stops and greats his Marine guard to the young man's stunned amazement.

► And here is the Digg link. Make the attached videos go viral, folks!
*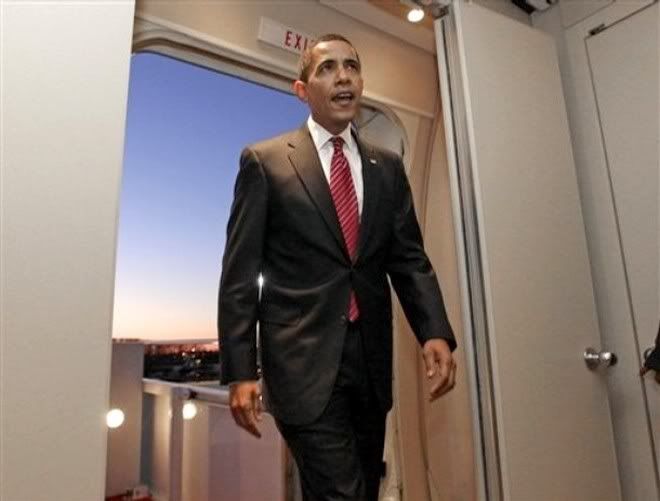 ► Boarding Air Force One.
► Doing something Bush did only once in eight years -- walking into the press cabin and taking questions.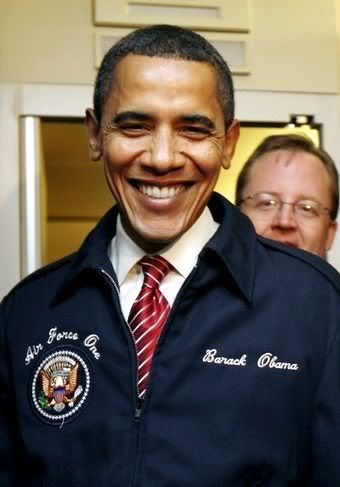 ► The Quarterback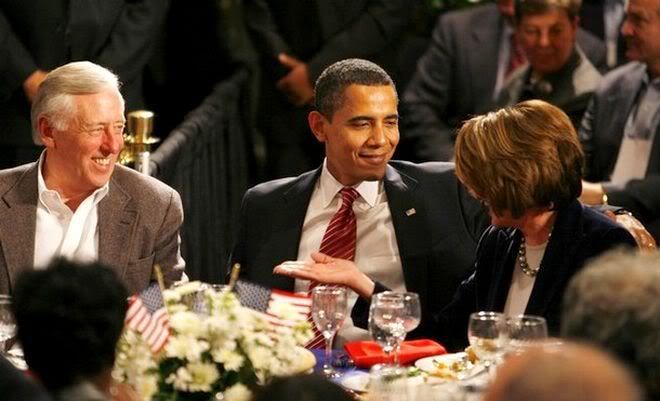 ► Wow! So charming, so debonair.
*
The President opened a can of Whup-Ass at tonight's Democratic Party conference, decking the wingnuts and Voo-Doo economics, alike.
► NWTerriD posted an earlier diary, which includes great comments. I'm posting this additional diary cuz I thought you might enjoy the eye candy.
*
► Part I
*
► Part II
*
"We're not going to get relief by turning back to the very same policies that in eight short years doubled the national debt and threw our economy into a tailspin. We can't embrace the losing formula that offers more tax cuts as the only answer to every problem we face. I don't care whether you're driving a hybrid or an SUV, if you're headed for a cliff, you have to change direction!!!" [Emphasis original].

"The American people are watching. They did not send us here to get bogged down with the same old delay and distractions. They did not vote for the false theories of the past!!!" [Emphasis original].

"Don't come to table with the same tired arguments and worn ideas that helped create this crisis!!!" [Emphasis original].

► Full text of speech here
*
► Fast forward to the 45 second mark, and see Barack stop and great his Marine guard, to the young man's stunned amazement.
*