What are the odds that a 9/11 widow would be on that very tragic flight that crashed last night in New York. But she was, Beverly Eckert, outspoken 9/11 widow, who just last week met with President Obama, was on that flight.
Fifty people lost their lives Thursday night when a Continental commuter flight from Newark, New Jersey crashed before landing in Buffalo, New York. Details remain scarce on whose lives were claimed. One victim confirmed dead is Beverly Eckert, a 9/11 widow who lobbied Congress to reform U.S. intelligence practices.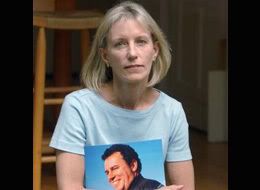 I'm going to share something she wrote on Common Dreams rather than going to the AP, etc. These are her words...
My Silence Cannot Be Bought
by Beverly Eckert

I've chosen to go to court rather than accept a payoff from the 9/11 victims compensation fund. Instead, I want to know what went so wrong with our intelligence and security systems that a band of religious fanatics was able to turn four U.S passenger jets into an enemy force, attack our cities and kill 3,000 civilians with terrifying ease. I want to know why two 110-story skyscrapers collapsed in less than two hours and why escape and rescue options were so limited.

I am suing because unlike other investigative avenues, including congressional hearings and the 9/11 commission, my lawsuit requires all testimony be given under oath and fully uses powers to compel evidence.

The victims fund was not created in a spirit of compassion. Rather, it was a tacit acknowledgement by Congress that it tampered with our civil justice system in an unprecedented way. Lawmakers capped the liability of the airlines at the behest of lobbyists who descended on Washington while the Sept. 11 fires still smoldered.

...

So I say to Congress, big business and everyone who conspired to divert attention from government and private-sector failures: My husband's life was priceless, and I will not let his death be meaningless. My silence cannot be bought.
I hope that Obama's call for transparency continues to find answers for all who were affected by loss on September 11th, 2001 and that we are diligent to never let something like this happen again. Bush and his cronies can squawk all they want about keeping America safe in the years following this tragic day on our soil, but they should never, ever be let off the hook for letting it happen on their watch. They failed to protect Americans and as we all know, they were warned. Our intelligence didn't fail, the failure was much more complicit and sinister than that.
Beverly Eckert was one of the founders of the Voices of September 11th. It was her way of coping with loss and making sure that voices like hers, were heard through the caterwaul of coverups and spin.
VOICES of September 11th (VOICES) advocates and provides services for those affected by the events of September 11, 2001. We promote public policy reform on prevention, preparedness and response to terrorism. Through our work, we strive to build bridges between international communities changed forever by terrorism. VOICES provides information, outreach and programs to more than 7,000 members. In 2006, VOICES launched the 9/11 Living Memorial digital archive, to commemorate the lives and stories of September 11, 2001 and the February 26, 1993 World Trade Center bombing.

The 9/11 Living Memorial digital archive commemorates the lives that were lost and documents firsthand accounts of rescue workers and survivors at the World Trade Center, the Pentagon, and Shanksville, PA. The archive will include the inspirational stories of the response and recovery of corporations. The archive will expand to showcase the caring, courage and compassion that the world experienced that day. Audio and video such as oral history and family videos will be included.
President Obama has already made comments on the tragic events of last night and recognized the loss of Miss Eckert. We don't need anymore reminders, do we? The precipice that our Nationa is facing right now seems steeper than any I've known in my lifetime. Each loss is important but the losses that seem to be gathering is downright stifling.
President Barack Obama says the deadly plane crash in upstate New York reminds the nation of the fragility of life and the value of each day.

...

One of the victims was Beverly Eckert, a Sept. 11 widow. She was just at the White House last week with Obama as part of a meeting he had with relatives of those killed in the 2001 attacks and the bombing of the USS Cole.

Obama said Eckert was an inspiration to him and he hopes her family finds comfort in the days ahead.
It's as if the world keeps spinning out of our control and that the losses will never stop. I do hope though that she is remembered for speaking out and for standing up for what she believed in. It's a loss that for some reason, reaches right into me and grabs my gut. I hate these cruel ironies and wish I could protect any family that has already suffered such loss from having to live through it again.
Here is an account by Mary Fetchet, Director and Founder of Voices of their meeting with President Obama last week. Mary Fetchet and Beverly Eckert have been diligent to say the least. We really need more voices like theirs, not less.
Dear Families and Friends,

Last Friday, my husband Frank and I were honored to meet President Obama, together with forty other family members who lost loved ones in the attacks on 9/11, the U.S.S. Cole and the U.S. Embassy in Tanzania. The White House scheduled the meeting so that President Obama could discuss his plans to close the Guantanamo detention center and begin a dialogue with the families to hear their concerns, as well as answer any questions. This was the first time victims' families have been invited to participate in an open forum with a sitting President.

As President Obama entered the room, he greeted each family member personally, shaking hands as he did so. He began the meeting by offering his condolences and thanking everyone for "serving as the nation's conscience." The President explained his reasons for closing Guantanamo and delaying trials for 120 days as he evaluates the current system, noting that his intention was to strengthen our legal and moral standing, so terrorists' convictions will stand up to scrutiny, and so US counterterrorism efforts can proceed untainted. He assured us that his first priority is the safety of the American people and that he will ensure "swift and certain justice" for those found guilty of terrorist attacks.

Following his brief remarks, President Obama devoted the remainder of an hour to answering questions. Family members came with a wide range of opinions on this highly emotional topic. Many worried that closing Guantanamo will mean the terrorists responsible for thousands of deaths will escape justice or be free to commit additional crimes against our nation. Some families who attended the trials in Guantanamo supported the military tribunals and objected to a delay. Others talked about the benefits of federal trials and expressed concern about the violation of civil liberties. There was a shared opinion among the families that fair trials must be held as soon as possible, and that those found guilty must be held accountable. As the meeting progressed, families were reassured by President Obama's transparency and his methodical approach to the challenges involved in closing Guantanamo.
h/t to jimstaro for giving me a link to Peaceful Tomorrows, another organization that Beverly Eckert was involved in. What a beautiful heart, this is where they got their name, "Wars are poor chisels for carving out peaceful tomorrows", Dr. Martin Luther King Jr. Here is a bit more about the organization.
Our Mission

Peaceful Tomorro­ws is an organization founded by family members of those killed on September 11th who have united to turn our grief into action for peace. By developing and advocating nonviolent options and actions in the pursuit of justice, we hope to break the cycles of violence engendered by war and terrorism. Acknowledging our common experience with all people affected by violence throughout the world, we work to create a safer and more peaceful world for everyone.

Our Goals

To promote dialogue on alternatives to war, while educating and raising the consciousness of the public on issues of war, peace, and the underlying causes of terrorism.

To support and offer fellowship to others seeking non-violent responses to all forms of terrorism, both individual and institutional.

To call attention to threats to civil liberties, human rights, and other freedoms in the U.S. as a consequence of war.

To­ acknowledge our fellowship with all people affected by violence and war, recognizing that the resulting deaths are overwhelmingly civilian.

To encourage a multilateral, collaborative effort to bring those responsible for the September 11, 2001 attacks to justice in accordance with the principles of international law.

To promote U.S. foreign policy that places a priority on internationally-recognized principles of human rights, democracy and self-rule.

To demand ongoing investigations into the events leading up to the September 11, 2001 attacks that took the lives of our loved ones, including exhaustive examinations of U.S. foreign policies and national security failures.
My condolences to the family for having to live through yet another loss on such a scale. I'm sorry for everything you've gone through and all that this tragedy will bring with it. We thank you for your voices and for speaking up for those who lost their lives on 9/11. Thank you for all you do and know that Beverly will be remembered and her work will carry on for a long time to come.
Thanks to Senator Andrew Rice for commenting and sharing a photo of Beverly. It's obvious she touched many lives and took a tremendous loss and turned it into a crusade, a valid and very important one.
And I'm sure everyone here also sends their condolences to everyone effected by this tragic accident. President Obama expresses it better than I ever could.
PRESIDENT OBAMA: Well, thank you all for being here. Before I begin, I want to say a brief word with the terrible tragedy that took place outside of Buffalo last night. Our thoughts and prayers are with the families and friends who lost loved ones. And, as always, our thanks go out to the brave first responders who arrived immediately to try and save lives and who are still on the scene keeping people safe.

Tragic events such as these remind us of the fragility of life and the value of end of single day. One person who stood that well was Beverly Eckert, who was on that flight, and who I met with just a few days ago. You see, Beverly lost her husband on 9/11 and became a tireless advocate for those families whose lives were forever changed on that September day.

And in keeping with that passionate commitment, she was on her way to Buffalo to mark what would have been her husband's birthday and launch a scholarship in his memory. So she was an inspiration to me and to so many others. And I pray that her family finds peace and comfort in the hard days ahead.