[John Burton is running to become the chair of the California Democratic Party. This series examines why he is the wrong person for that job.]
We recently witnessed the spectacle of the Rod Blagojevich impeachment trial and will no doubt be treated to a full presentation of his alleged misdeeds when the U.S. Attorney's office brings its case to federal court. But we already have some insight into Blago's activities based on the criminal charges filed by Patrick Fitzgerald (PDF). One of the allegations is that he tried to shake down the owners of the Chicago Tribune, which also owns the Chicago Cubs. (Emphasis added)
Based on a review of intercepted phone calls, it appears that the Tribune Company, in connection with its efforts to sell the Cubs, has explored the possibility of obtaining financial assistance from the Illinois Finance Authority ("IFA") relating to the financing or sale of Wrigley Field. During the course of this investigation, agents have intercepted a series of communications regarding the efforts of ROD BLAGOJEVICH and JOHN HARRIS to corruptly use the power and influence of the Office of the Governor to cause the firing of Chicago Tribune editorial board members as a condition of State of Illinois financial assistance in connection with Wrigley Field. The phone calls reflect that ROD BLAGOJEVICH directed JOHN HARRIS to inform Tribune Owner and an associate of Tribune Owner, Tribune Financial Advisor... that State of Illinois financial assistance for the Tribune Company's sale of Wrigley Field would not be forthcoming unless members of the Chicago Tribune's editorial board were fired.
Okay. Got that? "Corruptly using the power and influence of the office..." Or, paraphrased, "If you don't do what I want you to do, I'm going to use the power of the state government to work against your interests."
So here's the John Burton version. Jump back to 2002, when Burton's daughter, Kimiko, was running for Public Defender in San Francisco. When the previously-elected PD left his office mid-term, John Burton's long-time crony, then-Mayor Willie Brown, appointed the inexperienced Kimiko to the $146,000/year office, catapulting her over the acknowledged second-in-command, Jeff Adachi, whom she promptly fired. Adachi ran against her in the next election, and the Burton Machine pulled out all the stops in wrangling endorsements for Kimiko. (Emphasis added)
Now Kim Burton's taking a hit for benefiting from a patronage practice that people want shut down. A mounting number of critics say John Burton has an "irrational" desire to see his 37-year-old daughter vaulted into the Public Defender's Office.

"People are getting the screws put to them," says one member of the Democratic County Central Committee who asked not to be named. "It's completely irrational but not surprising, considering how far [John Burton] has gone to perpetuate the reign of the Brown-Burton machine."

"Arm-twisting" is how Kim Burton foes define her father's relentless attempts to get politicians to endorse her candidacy. In fact, one high-ranking city official, who also asked not to be named, says Burton even threatened to run for mayor should his daughter lose. The implication: there'll be hell to pay if Adachi wins.

Ted Gullicksen, who heads the San Francisco Tenants Union, admits he dropped his endorsement of Adachi after receiving a call from a Sacramento lobbyist, who told Gullicksen that Burton could be less friendly to tenants issues than he had been in the past. Sticking with Adachi, Gullicksen decided, was "more of a pain than it needed to be." He now supports Kimiko Burton.

David Novogrodsky, executive director of the International Federation of Professional and Technical Engineers, Local 21, says Burton approached him at a San Francisco Labor Council meeting and asked him if he was going to support Kimiko. When Novogrodsky said no, he relays, Burton said, " 'If you're not going to support Kimmy,' or something to that effect, 'if you want anything from me in the legislature, call Jeff Adachi.' And I said, 'John, I haven't called you in 30 years.' "
Put plainly, John Burton was willing to punish tenants and/or union members across the state just to pursue a personal vendetta against someone who refused to endorse his daughter. Or, paraphrased, "If you don't do what I want you to do, I'm going to use the power of the state government to work against your interests."
It's an area where Burton has had a lot of experience, both rewarding friends and punishing foes.
When John Burton ran the State Senate, people like Ron Burkle (Democratic donor and notorious "Friend of Bill") benefitted from legislation that awarded them special breaks.
Billionaire Ron Burkle, involved in a bitter divorce case, may be the first person to have taken advantage of a new law that allows the sealing of any divorce record that contains information about financial assets. [...]

The law has become controversial not just for what it does, but for the way it came to be.[...]

For years, Democrats in the Legislature blocked efforts to pass laws restricting access to divorce records. Last year, however, something changed.

Then-Senate leader John Burton, D-San Francisco, expedited passage of the measure shortly after the politically influential Burkle failed to persuade a judge to seal most of his divorce records.

The bill was unusual not only because it moved so rapidly but because it passed as a rare urgency measure, which means that it took effect immediately, rather than at the beginning of the next year.

Burkle, a supermarket magnate, has been a major contributor to Democrats and to Republican Gov. Arnold Schwarzenegger, who signed the bill into law. [...]

Burton's role in pushing the bill came as a surprise to some. Not only has he blocked previous attempts to restrict access to divorce records, he has long advocated opening government records. [...]

Burton, required by term limits to leave the Legislature, refused to comment on why he backed the divorce-records law, saying: "I have about as much interest in talking about that as I do in having a root canal."
On the other hand, people who cross John Burton are punished harshly. Consider the case of Eben Gossage, who was convicted for bludgeoning his sister to death with a hammer and then stabbing her 40-some times. After serving his sentence, Gossage went to law school and applied for admission to the State Bar. John Burton became a champion for Gossage's cause and meted out swift revenge to those who crossed him.
San Francisco's political machine didn't stop at pulling every possible political string to try to get a law license for a killer, junkie, liar, and thief. State Senate President Pro Tempore John Burton actually helped change the way judges on the State Bar Court are chosen, part of an apparent fit of pique over one judge's determination that Eben Gossage was morally unfit to practice law.

Although the State Bar Court initially approved Eben's license application, with just one dissenting opinion out of the court's five judges, the state Bar Association appealed this decision to the California Supreme Court, which ultimately rejected his application for admission to the Bar. There are some people, it seems, whom even lawyers won't allow in their club.

In addition to his written support for Eben's application for a Bar card, Burton pushed a bill through the Legislature that eliminates the post of the State Bar Court judge who wrote the dissenting opinion (eventually endorsed by the Supreme Court) that Eben should not get a bar card. The legislation eliminates the post of non-lawyer judge Kent Norian, while turning several more Bar Court seats into political appointments.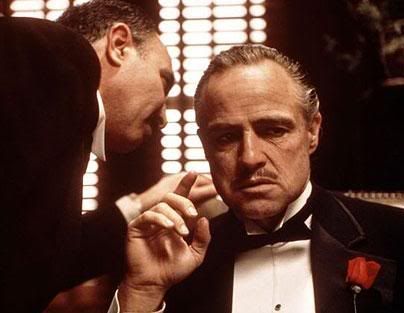 But that's how John Burton plays the game. And pretty soon, the response becomes almost Pavlovian.
Not surprisingly, folks say they're scared to cross John Burton. Most of his critics – and even several people who have endorsed Kimiko Burton – refused to be quoted by name in this story. "You can't use my name. But I really support what you're doing," one source says, echoing what the Bay Guardian was told numerous times.

"The fear of John Burton runs wide and deep, and even progressive individuals fear further reprisals, targeting, or damage," one city hall insider says.
And now Burton wants to head the California Democratic Party. Do California Democrats really want someone who practices Rod Blagojevich-style politics as their titular head, their public face? We know where that path leads. It leads to Democratic losses in registration; it leads to Democratic losses at the polls.
If the state's Democrats want a party that will build a broad, winning coalition in the coming years and believe that the state party should value openness, inclusion, and empowerment rather than pay-to-play, John Burton is the wrong person to lead the California Democratic Party in 2009.