Is there anything wrong with saying yes? was The New York Times's question about socialism that President Obama didn't answer earlier this month. Some of us who campaigned for, contributed money to and voted for him have no compunctions about saying yes. As Popular Front Democrats, or however else we might label ourselves, we chose to back him because he was far and away the better choice – to many, a refreshing choice – even though his vision and policies only partially mesh with ours. For instance, increasing the military budget of the nation that spends almost as much as every other nation on the planet is a terrible idea to most of us. In a few other areas, too, his approach is in direct conflict with ours.
But when you talk about "ours" in reference to socialists, you run into the same contentiousness that progressives overall do. Collectively, we have plenty of disagreements, philosophically and practically. Yes, there are "purists" and "pragmatists" among socialists, too.
For the past couple of weeks, The Nation has been publishing an ongoing series called "Reimagining Socialism." The nine articles so far published by no means provide a comprehensive overview, but they give the flavor of current discussion among socialists and socialist allies, such as Bill McKibben. If you buy into the notion - as do Glenn Beck, Chuck Norris, and maybe reporters from The New York Times - that socialists are wild-eyed bomb-throwers, or if your association with socialism in the past comes from arcane texts where "stodgy" isn't a harsh enough description for people who seem to be trying to apply 19th Century political philosophy to 21st Century reality, I think you'll find the series enlightening. And, I hope, it will spur you to read more than those few thousand words on the subject.

The series was kicked off March 4 by Barbara Ehrenreich and Bill Fletcher Jr. I first met Ehrenreich through her sister, Diane Alexander, in the early 1970s when the three of us became members of the New American Movement, a kind of spin-off, if you will, of Students for a Democratic Society after the Weatherman and Progressive Labor factions shattered that organization in 1969.
Unlike SDS, NAM never grew very large – perhaps at its peak there were 10,000 members. Founded by, among others, Michael Lerner, who soon left to start Tikkun, NAM was decentralized, with individual chapters having considerable autonomy. It successfully interfaced with labor unions wherever it could. Antonio Gramsci's perspective that leftist cultural and media organizations were crucial elements in transforming society was popular among NAM members. The organization called itself socialist-feminist and included many openly gay members, including Ehrenreich's sister, at a time when much of the left shunned gays and considered their fight for justice tangential at best, and a deviant distraction at worst. Less than a dozen years after its founding NAM merged with the Democratic Socialist Organizing Committee, a group more focused on electoral politics, to form the Democratic Socialists of America.
At that time, when scholars typically lumped the "working class" into one big category, Ehrenreich and her then-husband John wrote extensively about the impact of economic strata within the ranks of working-class Americans. In various ways, including her books Nickel and Dimed and Bait and Switch, Ehrenreich has continued that approach throughout her life.
Here's a recent video interview of Ehrenreich with Laura Flanders of GRITtv:
And here are excerpts from The Nation's nine "Reimagining Socialism" articles. As always, I urge you to read the full articles because excerpts almost never do the author justice:
Rising to the Occasion by Barbara Ehrenreich & Bill Fletcher Jr.


What is most galling, from a socialist perspective, is the dawning notion that capitalism may be leaving us with less than it found on this planet, about 400 years ago, when the capitalist mode of production began to take off. Marx imagined that industrial capitalism had potentially solved the age-old problem of scarcity and that there was plenty to go around if only it was equitably distributed. But industrial capitalism--with some help from industrial communism--has brought about a level of environmental destruction that threatens our species along with countless others. The climate is warming, the oil supply is peaking, the deserts are advancing and the seas are rising and contain fewer and fewer fish for us to eat. You don't have to be a freaky doomster to see that extinction may be what's next on the agenda.

In this situation, with both long-term biological and day-to-day economic survival in doubt, the only relevant question is: do we have a plan, people? Can we see our way out of this and into a just, democratic, sustainable (add your own favorite adjectives) future?

Let's just put it right out on the table: we don't. At least we don't have some blueprint on how to organize society ready to whip out of our pockets. Lest this sound negligent on our part, we should explain that socialism was an idea about how to rearrange ownership and distribution and, to an extent, governance. It assumed that there was a lot worth owning and distributing; it did not imagine having to come up with an entirely new and environmentally sustainable way of life. Furthermore, the history of socialism has been disfigured by too many cadres who had a perfect plan, if only they could win the next debate, carry out a coup or get enough people to fall into line behind them.
Limits and Horizons by Christian Parenti: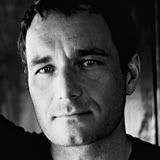 Asked to reimagine socialism, two thoughts come to mind. First is the obvious need for state intervention in the economy. Capitalism will have to be hauled from the ditch by the redistributive engines of government--merely mopping up bad assets, so-called "lemon socialism," won't do. Capitalism needs something more like "rescue socialism" or emergency social democracy--a program of progressive restructuring.
A Post-Capitalist Future is Possible by Doug Henwood:

The need for a new dynamic sector to generate an economic recovery is a perfect opportunity to promote high-speed rail and alternative energy research (and in far greater quantities than the Obama administration is proposing). Our banking system is being rescued with public money. Why shouldn't the public get something in return for that, like publicly or cooperatively owned financial institutions that could provide customers with low-cost services and communities with economic development funds?

And with the housing market not likely to recover for at least several years, why not experiment with different models of ownership? For example, instead of foreclosing on houses, why not turn them into limited-equity co-ops, which take the speculative motive out of that essential of life? These things won't happen spontaneously; they need state action, prodded by organized and thoughtful activism. The public isn't with us yet, but we're a long way from the days when The Market seemed like a fresh idea.
Together, We Save the Planet by Bill McKibben: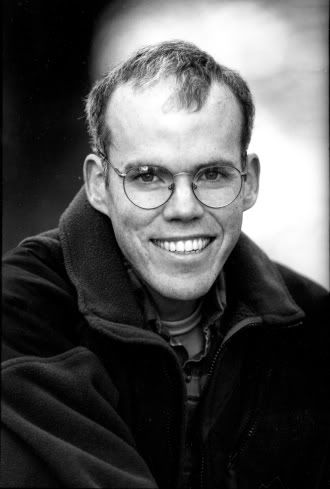 But I'm not sure I'm much of a socialist either, because both those faiths seem to me rooted in an earlier moment--a moment when we had some margin. A moment when the problem was growth and how best to make it happen and share its fruits.

That's not our problem anymore. Our problem is how to deal with a crisis that will define our world for the foreseeable future. In November the International Energy Agency announced that all its earlier rosy forecasts about oil supplies were wrong--in fact, the world's oilfields are facing "natural declines" in yield of about 7 percent a year. The fuel for free-market fundamentalism and Marxism was fossil fuel, and we're not going to have it. (Or to the extent we do, and that extent would be coal, we're not going to be able to burn it without triggering even more climate chaos.)

The atmosphere that birthed all our ideologies held about 275 parts per million CO2. Now that number is 387 parts per million, which is why the Arctic is melting. Our foremost climatologists tell us that the chief goal of any politics for the twenty-first century has to be getting that number back down below 350, because the current elevated levels are "simply not compatible with keeping a planet similar to the one on which civilization developed." All that is frozen melts into the sea, or something like that.
The Revolution Has Already Occurred by Rebecca Solnit: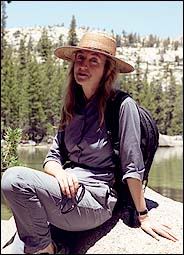 The fifteen-year-old Zapatista revolution, which never sought state power and (though badgered constantly) was never defeated, is the revolution for our times, or really only the most dramatic of countless thousands involving Native Americans and Indian farmers and South African cooperatives and Argentinian workplaces and European utopian communities.

In the United States the most obvious realm in which this has transpired is food and farming. Organic, urban, community-assisted and guerrilla agriculture are still small parts of the picture, but effective ones--a revolt against what transnational corporate food and capitalism generally produce. This revolt is taking place in the vast open space of Detroit, in the inner-city farms of West Oakland, in the victory gardens and public-housing of Alemany Farm in San Francisco, in Growing Power in Milwaukee and many other places around the country.

These are blows against alienation, poor health, hunger and other woes fought with shovels and seeds, not guns. At its best, tending one's garden leads to tending one's community and policy, and ultimately becomes a way of entering the public sphere rather than withdrawing from it. "Do we have a plan, people?" Ehrenreich and Fletcher ask. We have thousands of them, being carried out quite spectacularly over the past few decades, for gardens and childcare co-ops and bicycle lanes and farmers' markets and countless ways of doing things differently and better.

The underlying vision is neither state socialist nor corporate capitalist, but something humane, local and accountable--anarchist, basically, as in direct democracy. The revolution exists in little bits everywhere, but not much has been done to connect its dots.
Be Utopian: Demand the Realistic by Robert Pollin: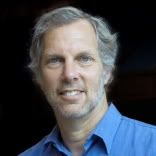 <Neoliberal capitalism--whose defining features were Wall Street greed and big business domination of government policy-making--is dead. But what comes next?</p>

Solidarity, equality and freedom have always been the fundamental principles animating the left. It is from these principles that the left has constructed its various visions of a truly democratic, egalitarian social order--i.e., the only type of society that deserves to be called "socialist." Given the collapse of neoliberalism, shouldn't the left now advance a case for full-throttle socialism?

While socialism is desirable as a longer-term vision of a just society, it is unrealistic in my view to expect it to take shape today. The problem is that, at this stage in history, we do not know what a socialist economy would look like, nor do we know how to move from our current disintegrating neoliberalism to something approximating socialism. Socialism should be seen as a series of challenges and questions as we push a social justice agenda forward amid the ongoing crisis. It should not be seen as a package of obvious and ready-made answers.
Following Brazil's Example by Immanuel Wallerstein:

What is our short-run situation? The United States has elected a centrist president, whose inclinations are somewhat left of center. The left, or most of it, voted for him for two reasons. The alternative was worse, indeed far worse. So we voted for the lesser evil. The second reason is that we thought Obama's election would open up space for left social movements.

The problem the left faces is nothing new. Such situations are standard fare. Roosevelt in 1933, Attlee in 1945, Mitterrand in 1981, Mandela in 1994, Lula in 2002 were all the Obamas of their place and time. And the list could be infinitely expanded. What does the left do when these figures "disappoint," as they all must do, since they are all centrists, even if left of center?

In my view, the only sensible attitude is that taken by the large, powerful and militant Landless Workers' Movement (MST) in Brazil. The MST supported Lula in 2002, and despite all he failed to do that he had promised, they supported his re-election in 2006. They did it in full cognizance of the limitations of his government, because the alternative was clearly worse. What they also did, however, was to maintain constant pressure on the government--meeting with it, denouncing it publicly when it deserved it and organizing on the ground against its failures.

The MST would be a good model for the US left, if we had anything comparable in terms of a strong social movement. We don't, but that shouldn't stop us from trying to patch one together as best we can and do as the MST does--press Obama openly, publicly and hard--all the time, and of course cheering him on when he does the right thing. What we want from Obama is not social transformation. He neither wishes to, nor is able to, offer us that. We want from him measures that will minimize the pain and suffering of most people right now. That he can do, and that is where pressure on him may make a difference.

The middle run is quite different. And here Obama is irrelevant, as are all the other left-of-center governments.
Capitalism's Deadly Logic by Tariq Ali:


Capitalism is always faced with crises, which are part of the deadly logic of an economy based on a state-buttressed market system. It has failed many times before but has recovered, including during periods when it confronted real political challenges. Its ability to adapt and survive should not be underestimated, even though it will do so, as before, at the expense of the majority it exploits.

Until the emergence of a viable sociopolitical and economic alternative, perceived by a majority as such, there will be no final crisis of capitalism. In order to save themselves, today's elites will consider approaches to the crisis that preserve the status quo. The choice they are faced with domestically is between establishing a public utility credit and banking operation geared to reviving a productive sector, or shoring up a discredited, deregulated Wall Street/City of London operation based on fictive capital. The bailouts in New York and London are designed to do the latter. Globally, it's more difficult to accept a loss of Atlanticist control, but if pressure continues to mount, the Far Eastern bloc might suggest a new set of institutions based on multilateral rather than imperial control, leading to dismantling but also renewal.
Economy, Ecology, Empire by John Bellamy Foster: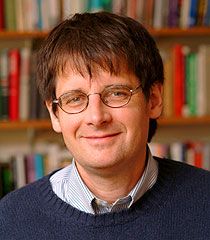 We are living in a new historical moment. Today's threefold crisis of capitalism--viewed in terms of economy, ecology and empire--is potentially the worst in history, not excluding the 1930s and '40s. The current economic downturn already compares in many ways with the Great Depression, and the bottom has not yet been reached. The ecological catastrophe is the most serious that humanity has experienced, threatening the mass extinction of species and human civilization. The struggle over empire, with US hegemony waning but far from gone at present, points to the danger of more frequent and larger wars. ...

Fortunately, global resistance to the system is also growing, in response to its economic, ecological and imperial contradictions.
No matter what The New York Times, Rush Limbaugh, Ann Coulter and many progressives think, socialism isn't a dirty word. Nor an obsolete one.