The party of "No New Ideas" seems to be recycling some Old ones, lately:
March 25, 2009, NYTimes
Michele Bachmann, a Republican Congresswoman from Minnesota, has some fighting words for President Obama's energy plans.

I want people in Minnesota armed and dangerous on this issue of the energy tax because we need to fight back. ...
Yes, someone is sounding "dangerous" alright ... And the "perpetual windbag" himself, Rush Limbaugh, is calling for civil consumer disobedience, against those "evil smart meters" -- the rant began after hearing about the "Earth Hour" event:
According to Rush, this is all part of the "emotional chaos" gripping the country, exemplified by "the election of [an] extremist, tyrannical president." As a countermeasure, Rush encouraged his listeners to crank up their lights: "I urge all of you, especially those of you who are stealing your electricity by short-changing the meter, fire 'em up.
I wonder if they make "smart meters" for bankrupt Obstructionist Ideas?
... and many thanks to Media Matters for listening to Rush, So that we don't have to!


SO the next battleline in the wingnut Talking Point Wars looks like it might be centered around what they have coined "the Energy Tax". (-- them's fighting words)
This blather must be countered.
First off, "Cap and Trade" -- is a Market-based approach -- it uses Capitalism to spur on Innovation. By putting a Price on the "Hidden Costs" of CO2, that Product (or more accurately By-Product) can be analyzed, minimized, and dealt with. Markets are amazingly efficient that way.

Second off, "Cap and Trade" -- has been successfully used before -- by a REPUBLICAN Administration -- to SOLVE the Acid Rain Problem.
When was the last time you heard about an "armed insurrection" to bring back, all that wonderful Sulfur Dioxide, into our Streams, Fish, and Forests? That would be ... Moronic, right?
What's More, The EPA has released a study which shows that "Cap and Trade" approach worked amazingly well, much better than anyone ever expected:

EPA: Acid Rain Program Benefits Exceed Expectations
A new analysis of the Acid Rain Program, established by Title IV of the Clean Air Act Amendments of 1990, estimates annual benefits of the program in 2010 at $122 billion and costs for that year at $3 billion (2000$) -- a 40-to-1 benefit/cost ratio.
EPA: Cap and Trade - Clean Air Markets


Environmental Defense Fund
The Cap and Trade Success Story
Cap and trade was designed, tested and proven here in the United States, as a program within the 1990 Clean Air Act Amendments. The success of this program led The Economist magazine to crown it "probably the greatest green success story of the past decade." (July 6, 2002).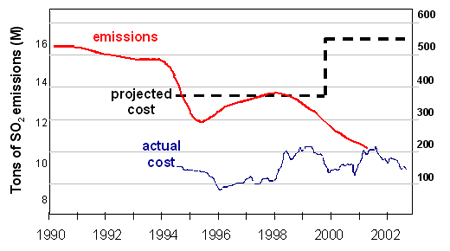 http://www.edf.org/...
EDF: How Cap and Trade Works


Cap. Trade. Grow. means Energy Independence

Video Clip


WE CAN DO the SAME Thing for Carbon -- that we did for Sulfur!
Make it Cost-effective to Eliminate it. (ie. Profitable)
BUT it all begins by Putting a REAL Price on Carbon Dioxide. As Venture Capitalist, John Doerr recently testified before Congress, we MUST:
Put a PRICE on CARBON and a CAP on Carbon Emissions. [and] Pass a 100% REFUNDABLE Carbon TAX

This is THE over-arching policy. We need to ACCOUNT for the TRUE COSTS of emitting greenhouse gases. We can't continue EVERY DAY dumping 70 million tons of CO2 into our atmosphere as if it is some kind of a FREE, OPEN sewer.
Senate Committee: Environment and Public Works, Briefing -- Jan 7, 2009
"Investing in Green Technology as a Strategy for Economic Recovery"
Comments by John Doerr
PDF
Bullet Point Summary -- SF Gate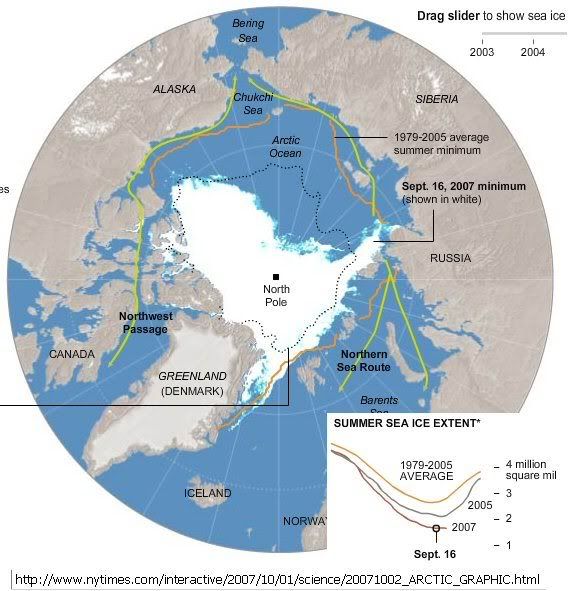 I know many folks here, are fans of the TED Talks (as am I). Well, John Doerr gave a very compelling talk to that Group, with emotional poignancy, of a motivated Al Gore.
TEDTalks Video Clip - John Doerr sees salvation and profit in greentech - Nov 24, 2008
"I don't think we're going to make it," John Doerr proclaims, in an emotional talk about climate change and investment. Spurred on by his daughter, who demanded he fix the mess the world is heading for, he and his partners.
Here are a few of the more compelling segments from that discussion:
... we had some friends over for dinner with the family. The conversation turned to global warming, and everybody agreed, there's a real problem. We've got a climate crisis. So, we went around the table to talk about what we should do.

The conversation came to my 15-year-old daughter, Mary. She said, "I agree with everything that's been said. I'm scared and I'm angry." And then she turned to me and said, "Dad, your generation created this problem, you'd better fix it." Wow.

All the conversation stopped. All the eyes turned to me. (Laughter) I didn't know what to say. Kleiner's second law is, "There is a time when panic is the appropriate response." (Laughter) And we've reached that time. We cannot afford to underestimate this problem. If we face irreversible and catastrophic consequences, we must act, and we must act decisively.
... Do you know how much CO2 you generated to drive here or fly here? I don't know, and I should. Those of us who care about all this would act better if we knew what the real costs were. But as long as we pretend that CO2 is free, as long as these uses are nearly invisible, how can we expect change?


SO, Why is Price of Carbon hidden, behind so many "Talking Point" smokescreens?
How can we begin to account for all the "Hidden Costs" of one of the World's biggest problems (CO2), when so many are perfectly willing to pretend, it doesn't even exist?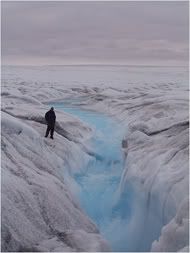 "We can't continue EVERY DAY dumping 70 million tons of CO2 into our atmosphere as if it is some kind of a FREE, OPEN sewer." -- John Doerr to Congress
Indeed.
There will ultimately, be a price to pay ...