I have been looking for good places to take photos lately, but it didn't occur to me that I could just look in my own backyard...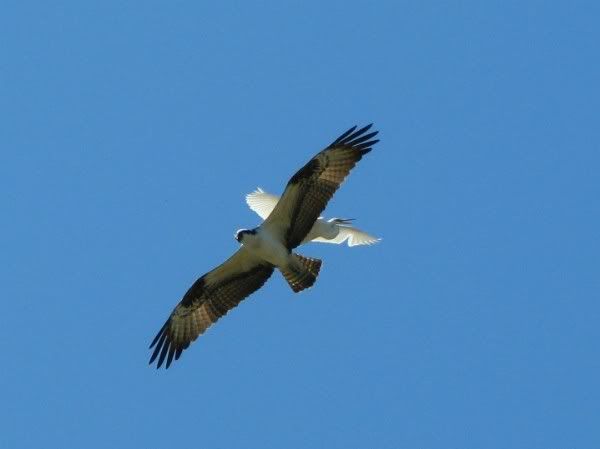 "Unless our conception of patriotism is progressive, it cannot hope to embody the real affection and the real interest of the nation." - Jane Addams

.
This is a hawk being harassed by a smaller bird (A Northern Mockingbird, evidently - h/t to Loquatrix). I'm guessing the hawk was too close to a nest.
Unfortunately, I put my camera away too soon - I peeked out my back door later and saw the hawk taking off from my backyard canal, carrying a snake in its beak, and being chased by the smaller bird. I would love to have caught that photo!
"The hottest seats in hell are reserved for those who, in time of great moral crises, choose to do nothing." - Dante Alighieri
.
I changed the settings on my camera, but evidently I shouldn't have. In any case, here are a couple I captured with the wrong settings.
.
"Striving for excellence motivates you; striving for perfection is demoralizing." - Harriet Braiker
.

.
"The artist who aims at perfection in everything achieves it in nothing." - Delacroix
.
And one close-up of the hawk, at the better settings.
.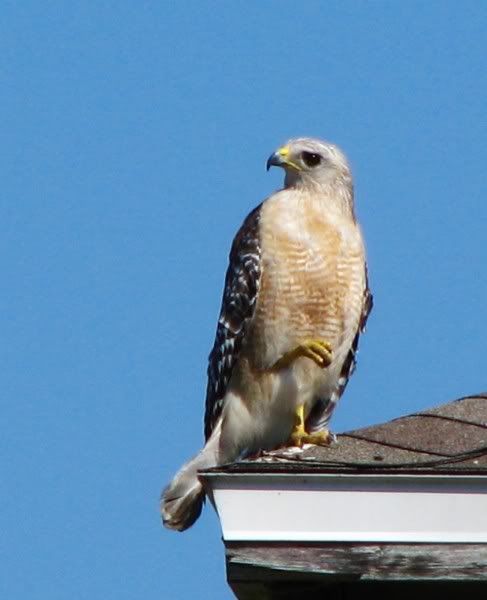 .
"Experience is a wonderful thing. It enables you to recognize a mistake when you make it again." -- Anonymous
.
So... I picked up my camera again, and wandered down to the lake, where I saw these two - an egret and an osprey, sharing the same airspace.
"The best things in life aren't things." - Art Buchwald
.
This lovely creature was down the way a bit...
.


.
"How far you go in life depends on your being tender with the young, compassionate with the aged, sympathetic with the striving, and tolerant of the weak and strong. Because someday in your life you will have been all of these." - George Washington Carver, American inventor and horticulturist
"My religion is kindness . . . ." - Fourteenth Dali Lama of Tibet
"No man is an island, entire of itself; every man is a piece of the continent, a part of the main. If a clod be washed away by the sea, Europe is the less, as well as if a promontory were, as well as if a manor of thy friend's or of thine own were: any man's death diminishes me, because I am involved in mankind, and therefore never send to know for whom the bells tolls; it tolls for thee. Neither can we call this a begging of misery, or a borrowing of misery, as though we were not miserable enough of ourselves, but must fetch in more from the next house, in taking upon us the misery of our neighbours. Truly it were an excusable covetousness if we did, for affliction is a treasure, and scarce any man hath enough of it." - John Donne
"Unthinking respect for authority is the greatest enemy of truth." - Albert Einstein, physicist, Nobel laureate (1879-1955)
"Never do anything against conscience even if the state demands it." - Albert Einstein
"A conservative government is an organized hypocrisy." - Benjamin Disraeli
"If most of us are ashamed of shabby clothes and shoddy furniture, let us be more ashamed of shabby ideas and shoddy philosophies. It would be a sad situation if the wrapper were better than the meat wrapped inside of it." - Albert Einstein
"Peace can not be achieved through violence, it can only be attained through understanding." - Ralph Waldo Emerson
"I do know without fear of contradiction what the definition of life is and it is 12 words long. 'Life is defined by how much you improve the lives of others.' " - Keith Olbermann
"When even one American -- who has done nothing wrong - is forced by fear to shut his mind and close his mouth, then all Americans are in peril." - Harry S. Truman
"It is not the critic who counts: not the man who points out how the strong man stumbles or where the doer of deeds could have done better," Roosevelt said as he prepared another run for the White House. "The credit belongs to the man who is actually in the arena, whose face is marred by dust and sweat and blood, who strives valiantly, who errs and comes up short again and again, because there is no effort without error or shortcoming, but who knows the great enthusiasms, the great devotions, who spends himself for a worthy cause; who, at the best, knows, in the end, the triumph of high achievement, and who, at the worst, if he fails, at least he fails while daring greatly, so that his place shall never be with those cold and timid souls who knew neither victory nor defeat."
.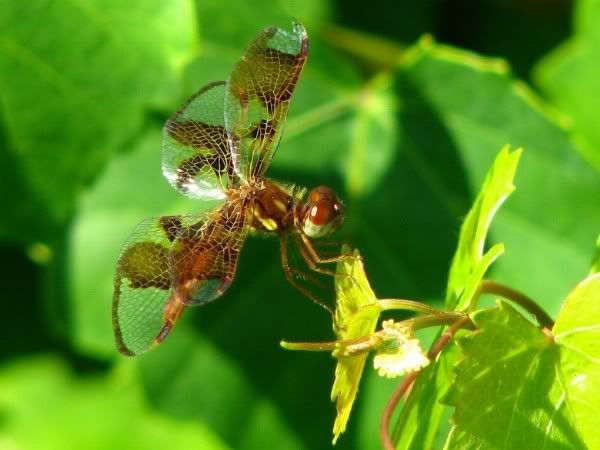 .
And let me close with some wise words from Dr. Martin Luther King, Jr.
Thanks for reading.
"Our lives begin to end the day we become silent about things that matter." ~ Dr. Martin Luther King Jr.

"Nothing in all the world is more dangerous than sincere ignorance and conscientious stupidity." - Martin Luther King, Jr.
.
"Love is the only force capable of transforming an enemy into a friend." - Martin Luther King, Jr.
UPDATE: Wow - rec list? My first time! Even if it's just five minutes, I'm thrilled! :D Thank you!