The phone rang. The spell of the warm January afternoon in the garden in Sydney overlooking the harbor was broken. After a successful week of meetings with scientists from around the world, the host was enjoying well earned quiet time inside while I enjoyed pulling weeds in January instead of shoveling snow.
Peter, a brilliant young Dutch physicist, had taken a few extra days of holiday to enjoy the sun and sand at the beach. He was spotted face down in the water by a lifeguard who rescued him and performed CPR. He was rushed to hospital. The doctors didn't know if he was going to make it.
The roots of environmentalism are survival and self protection. Urbanization, development and specialization have created the illusion that humans exist apart from the environment. The illusion is dangerous. Every year beginning around the Fourth of July weekend in millions of people rush like lemmings to the beaches blissfully unaware of the basic flow of water in the surf zone. Every year in the United States over a hundred people drown and thousands are rescued because they are caught in rip currents.
There's a basic fact everyone who goes in the water needs to know. Inside the breakers water is pushed up towards the beach where the surf is the biggest. The water then flows back to sea where the surf is smaller or not breaking. This flow back to sea often gets focused into a current called a rip current. Sometimes these currents follow channels where the water is deeper than where the surf is pushing in. In other cases, particularly when the surf is large this return flow out to sea can happen unpredictably after sets of waves come in. Even wading in shallow water can be dangerous in these conditions. These "flash" rip currents cannot be seen ahead of time.
Never turn your back on the ocean. Conditions can change in seconds.
Wading or swimming in apparently shallow water with children is particularly dangerous. The waves are much bigger, the water much deeper and the currents much stronger from a child's perspective. A rip current can quickly take a wading or swimming child from shallow water into water over his/her head. Adults should always take small children to guarded beaches.
Adults often drown trying to rescue children caught in rip currents.
NORTH WILDWOOD - An adult swimmer and a child drowned and another child was rescued off the north end of the island Tuesday after apparently getting caught in a rip current.

The U.S. Coast Guard and North Wildwood police said the child and 28-year-old woman died after being pulled unconscious and unresponsive from the water south of First Avenue, where they were swimming on an unguarded beach.
-----------------------------------------------------------------------
Vacationers such as Nancy DeMara, of Hazleton, Pa., on Tuesday said the rip currents were strong on this section of beach just south of Hereford Inlet. DeMara, a former lifeguard, said the waves were big enough to lift her off her feet in waist-high water.
Unfortunately, people who are used to swimming in pools, lakes and calm water, like the North Sea in midsummer, usually aren't aware of the channels and currents at a beach on the open ocean. My friend Peter had no experience in Australian surf. He probably wasn't aware that on the open ocean big sets of waves can be 20 or even 30 minutes apart. It is impossible to judge the size of the surf on the open ocean by watching for just a few minutes. He was smart to go to beach that had professional life guards but he shouldn't have gone in by himself at beach where he didn't know anyone. It helps to have a buddy. It only takes a minute to drown.
Swimmers at the beach are often attracted to the blue water where the surf isn't breaking. Frequently they head straight into the rip current. The current then takes them out towards deep water and the breakers. Rip currents can be disorienting and cause panic. Don't panic. Look for the surf.

Multiple low energy rip currents in fixed channels in Australia

Remember, the surf is your friend. Swim, paddle or float (usually parallel to the beach) to where the surf is bigger. Where the surf is bigger the waves will push you back to the beach. Never fight the current.

Danger in Venice Beach, California: The rip current is in the attractive looking blue water.

I have been caught in rip currents hundreds of times while body surfing in Hawaii. One of the most popular spots on Kauai develops a strong rip current after big sets come in. I always used surf fins at that spot when the surf had significant size. Tourists frequently used snorkeling fins which often fell off. Because I used surf fins and swam across, not against, the current into the surf zone, I never had serious problems with the rips. The most important factor in choosing surf fins is a snug fit that doesn't bind. The brand name is not as important as a good fit to your foot.
With internet access everyone in America can get rip current forecasts from NOAA. NOAA has recently published a rip current awareness package, so that no one should go to the beach unprepared. The U.S. Lifeguard Association also has an excellent web site on rip currents and water safety.
I am not a lifeguard but while I lived on Kauai I helped a few tourists get out of rip currents. I found that a body board (boogie board) was very helpful to give to a struggling swimmer. With the help of the board's flotation the swimmer stopped panicking. Then I was able to guide him into the surf and push him into a wave to shore. It worked like a charm.
Unfortunately, I couldn't help Peter. He was one of the kindest and most thoughtful people I ever met. All I could do was cut my trip a little short and go home so that the meeting host could deal with the situation. Our Australian host had to make arrangements with Peter's wife in Holland. They had small children so she couldn't just jump on a plane for Sydney.
When I got back home to America there was still no change in Peter's condition. My friend in Sydney, the meeting's host, was broken up. I can't imagine the situation in Holland. For 2 weeks noting changed.
Peter didn't make it. He had too much brain damage from oxygen deprivation. My friend in Sydney had to make arrangements to fly Peter's body back to Holland.
Twenty years later and I'm crying like a baby.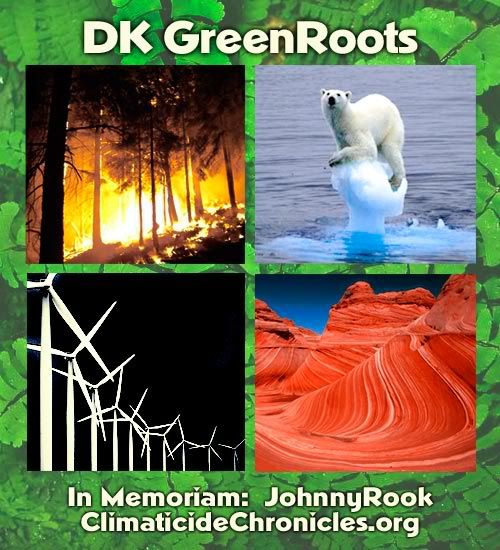 If you are interested in environmental issues, please join DK GreenRoots, a new environmental advocacy group created by Meteor Blades. DK GreenRoots is comprised of bloggers at Daily Kos and eco-advocates from other sites. We focus on a broad range of issues. We alert each other to important eco-stories in the mainstream media and on the Internet, promote bloggers at one site to readers at other sites and discuss crucial eco-issues. We are in exciting times now because for the first time in years, significant environmental legislation will be passed by Congress. DK GreenRoots can also be used to apprise members of discussions and strategy sessions happening in Meteor Blade's Green Diary Rescue thread, which is also our workroom.
If the current takes you out, don't panic. Ride the waves in.