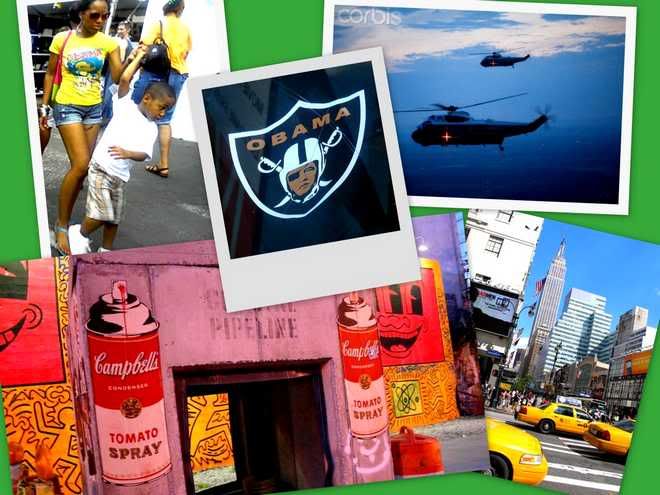 The following photo essay is based on a true story.
The events occurred during a 48 hour period, beginning Tuesday evening, July 16th.
Highlights include:
► Jesse Ventura ripping the Republicans
► Howard Stern calling Rush Limbaugh a piece of shit
► Rare photos
*
*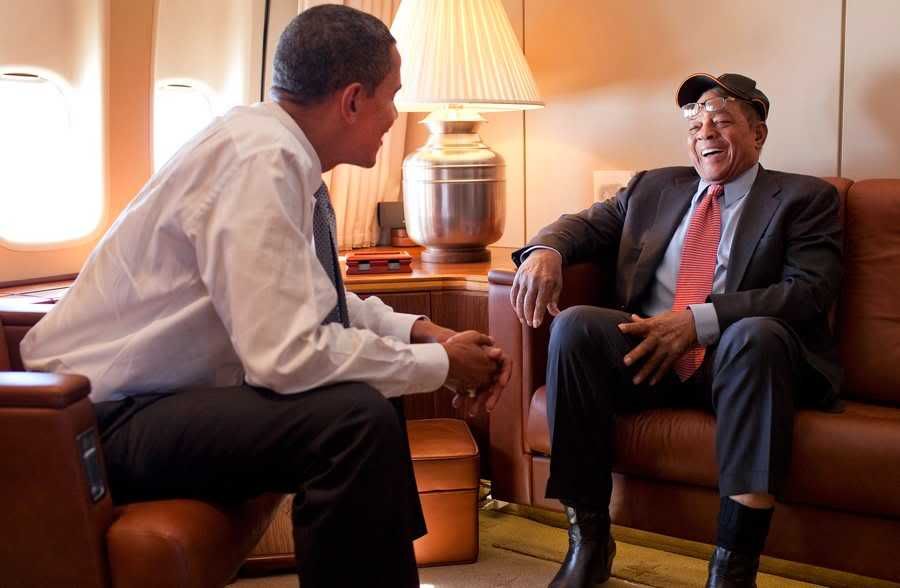 ► Willie Mays in the President's cabin en route to St. Louis.
Willie said he cried all night after Obama won the election.
► Preparing to enter the stadium to throw out the first pitch. His personal Secret Service agent is to his right, in a Cardinal jacket.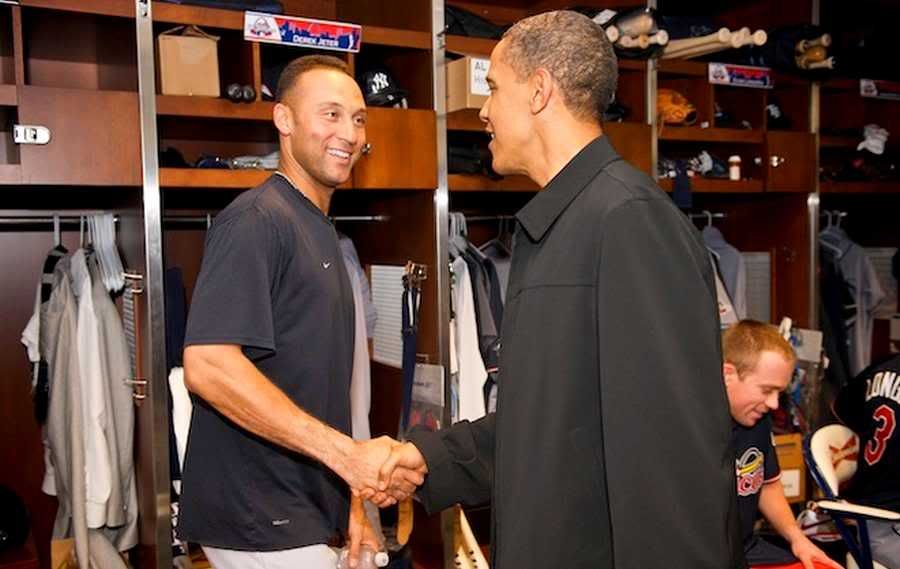 ► A jazzed Derek Jeter.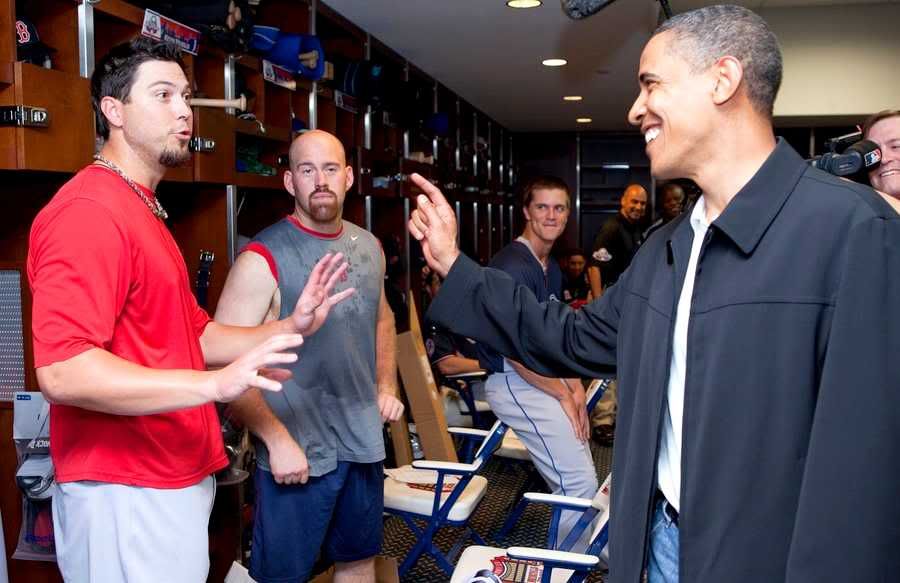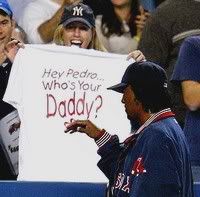 ► Goofing on Boston's Josh Beckett.
*
*
*
This sucks. How am I goin' to be able to boooo Beckett knowing his one of the good ones!?! Turns out Beckett is the anti-Schilling. And from the looks of it, Paplebon also seems cool.
Ugh!
Half the fun is winning; the other half is breaking Boston's balls.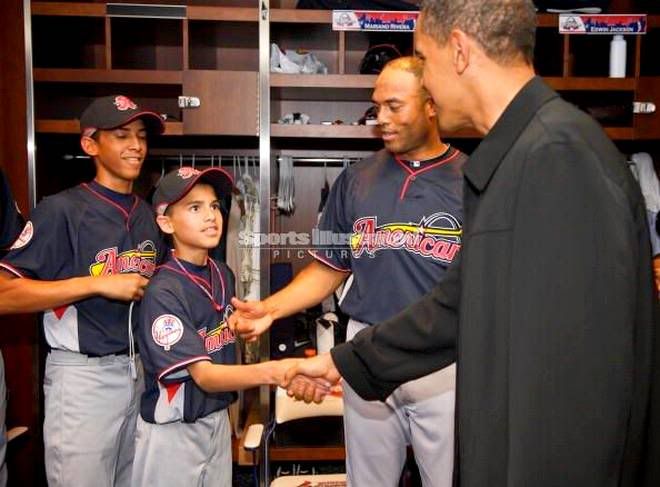 ► Being introduced to Mariano Riveria's star struck children.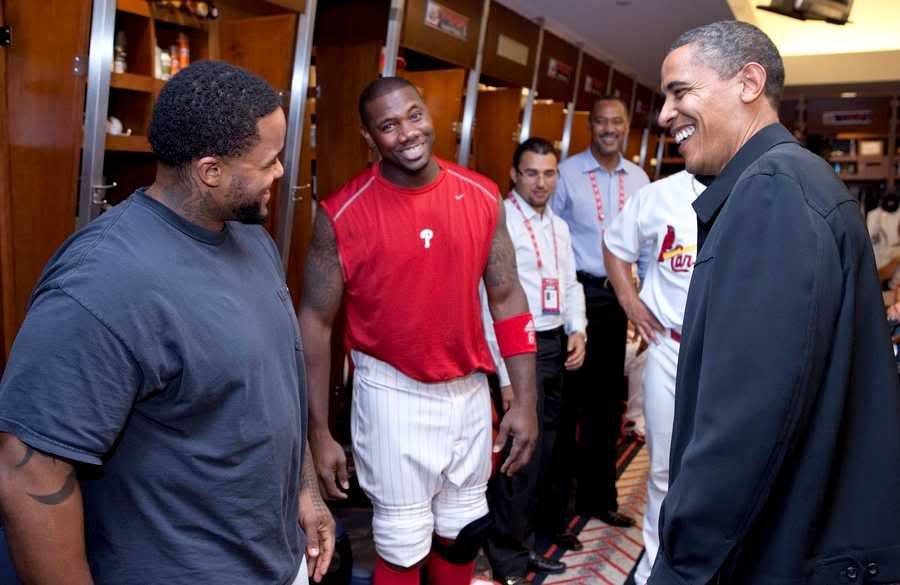 ► Cracking up Prince Fielder, Ryan Howard, and Albert Pujols.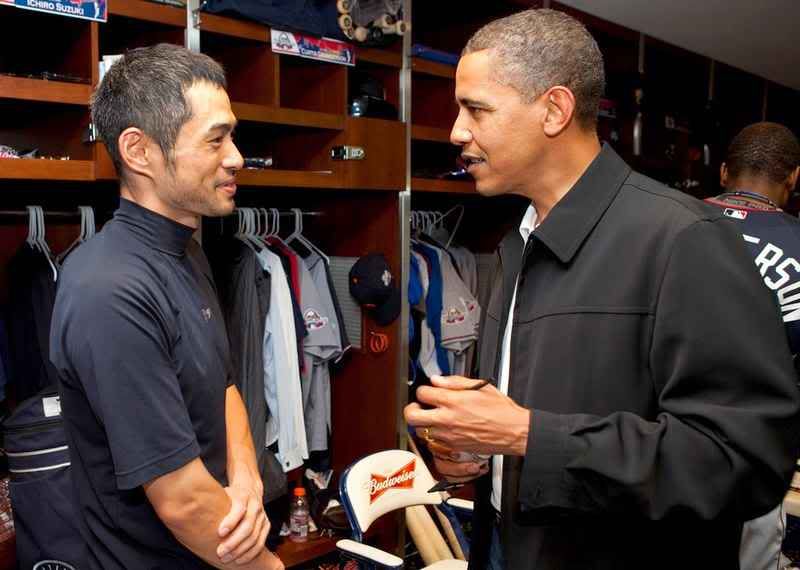 ► Ichiro was really psyched -- he even bowed.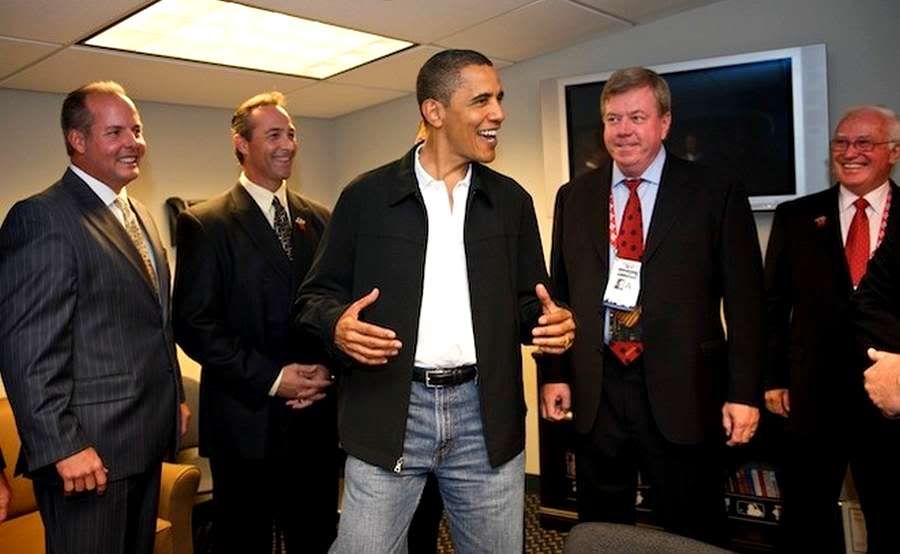 ► Meeting the Umpires. Look! They can actually smile!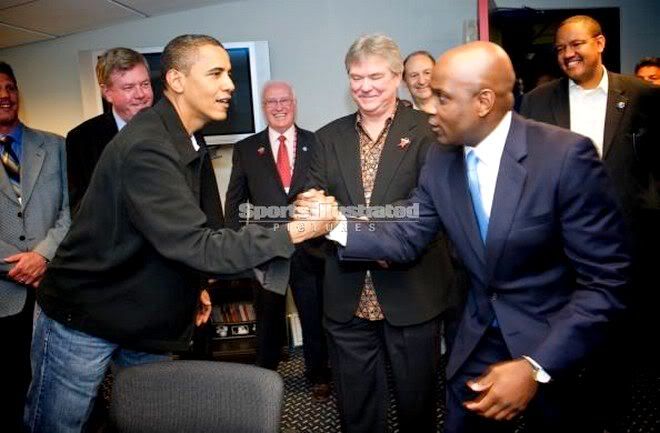 ► Speaking of $1,000,000 smiles.
*
*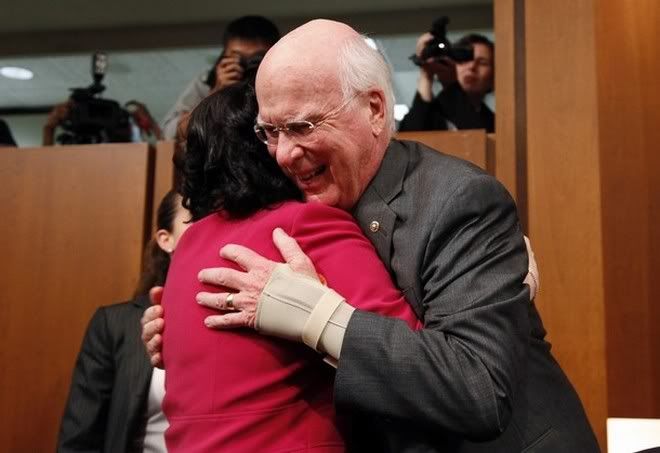 ► Lifelong Yankee fan Sonia Sotomayor hugs Chairman Pat Leahy.
► Senator Franken's first assignment: the Judiciary Committee.
Stooping to the insane, wingnut Lindsey Graham reads a bunch of anonymous comments posted about Judge Sotomayor, and badgers her to respond to the scurrilous, baseless remarks.
Mocking Graham's absurd maneuver, Jon Stewart in turn reads actual anonymous comments made about Graham on various blogs.

*
*

Appearing on Letterman, Stern discussed a variety of topics, including politics.
Dave, the biggest guy they [GOP] got is this fatso, Rush Limbaugh.

Big blowhard.

I don't know who you feel about President Obama, but I'm a fan of President Obama. I wish him the best, he's our President. I like this guy.

(audience applauses)

And this guy, fatso, gets on the air and says he wishes Obama ill and hopes he fails.

What kinda big bloated turd is this to wish our President ill.
*
*
Wingnut congressman Peter King attacked Michael Jackson, calling him a "pervert" and a "low life".
Ventura responded by saying, who are the Republican to judge anyone considering all the perverts in their party.
What was he talking about, a few of his Republican colleagues?

Who are they to talk? I mean, you got Republicans cheating on their wives left and right.

You got them, you know, in the bathrooms at the airport here in Minnesota. And these are all the people that supposedly run on family values.

You know, unless you got a clean closet, keep your mouth shut.

Larry, they spent 100 million dollars to discover Bill Clinton cheated on Hillary, when on 9/11 they only allocated four million [on the 9-11 commission] to find out who killed 3,000 people.
Ventura, who was elected as an Independent, went on to mock Palin and stated that Obama is doing a great job.
*
*

Chicago Cubs manager, Lou Piniella stops by and asks for a bailout.
The President explains he doesn't have the constitutional authority to break their curse. Plus, he says all stimulus dollars must go to New York, stating, "what's good for the Yankees is good for America."

Hey Boston, look who's in
FIRST
place!
MWAHAHAHAHAHAHHAHAH! Oh, I wish you could hear my maniacal laugh, right now.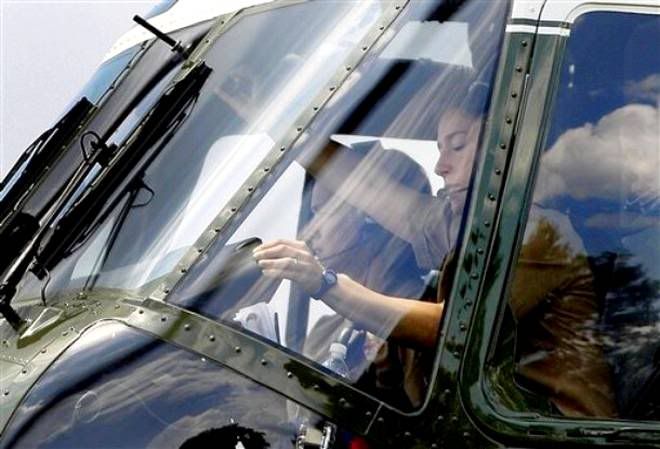 ► Marine One's all female pilots: Major Jennifer Grieves and Major Jennifer Marino of the Marine Corps.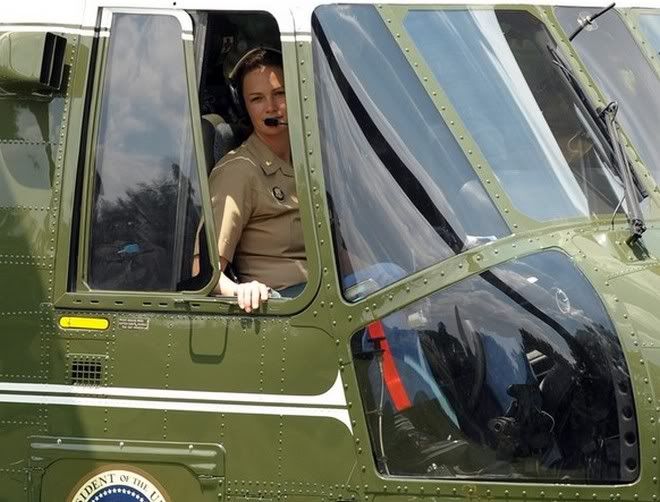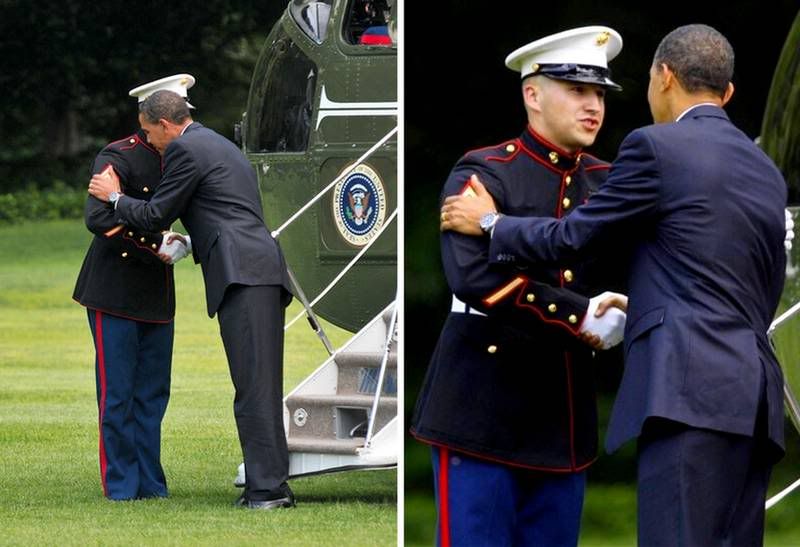 Exchanging a farewell with his Marine guard who is leaving for a new assignment.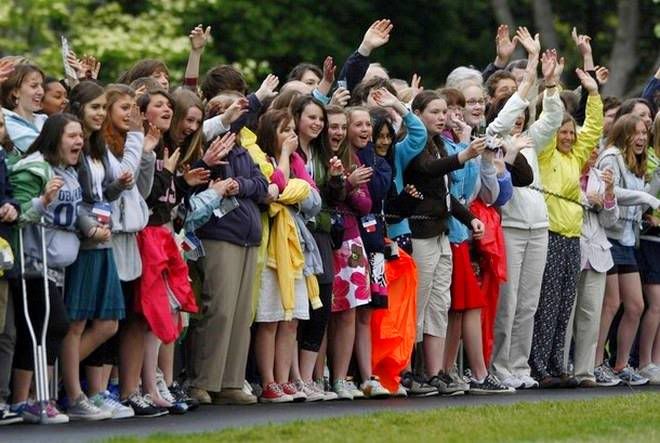 ► Future liberals scream and wave as the President boards Marine One.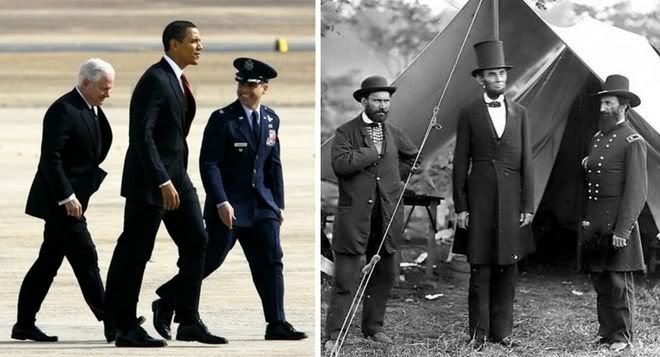 ► Illinois sure produces tall Presidents
*
*
The President flew north to hold a rally in central New Jersey for Governor Corzine and to speak at the NAACP's 100th anniversary dinner.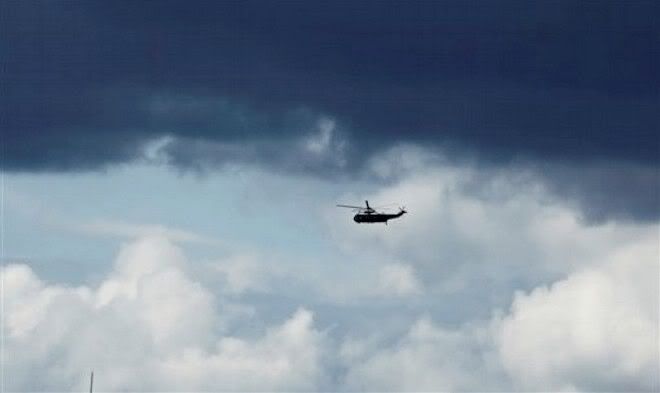 Addressing a crowd of 17,000, Obama lets it rip on Health Care.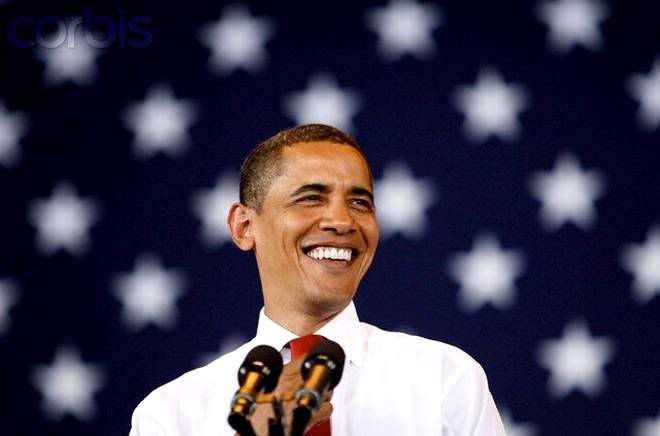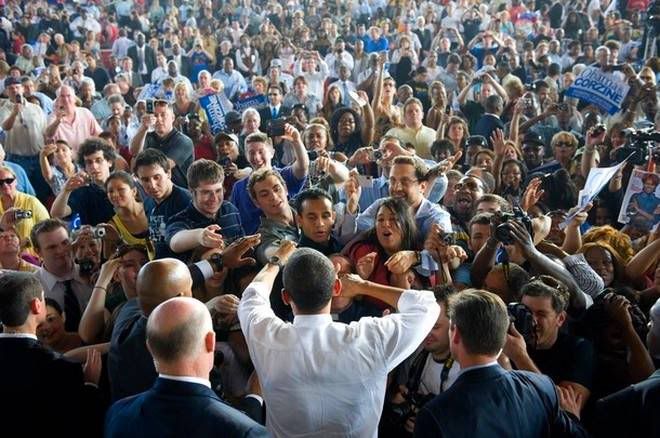 *
*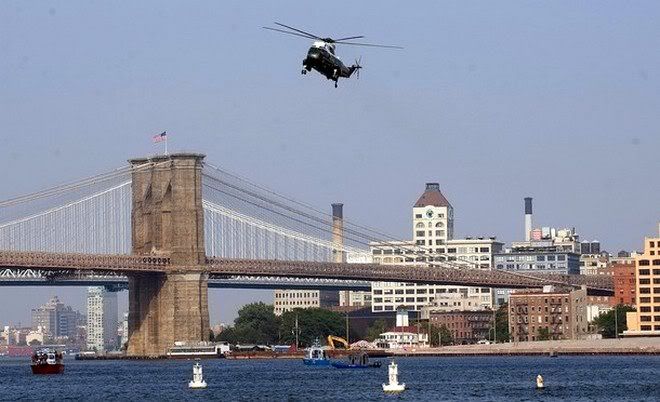 ► Cutting across Brooklyn and the East River.

► Getting ready to Rawk Manhattan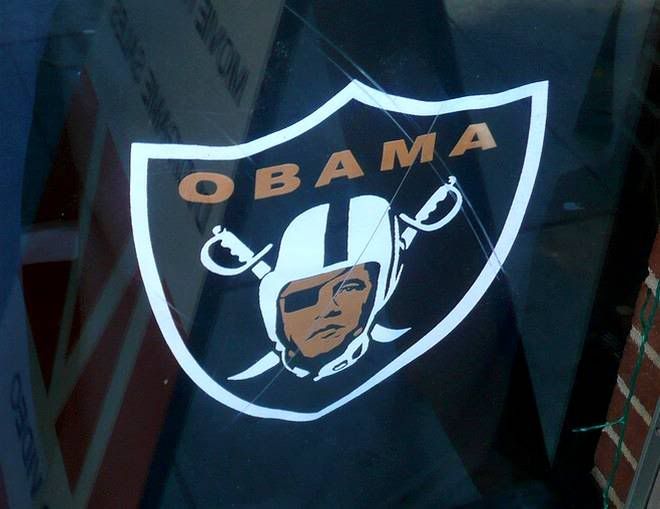 ► Street Cred.
► New Yorkers line up on 54th Street and Madison Ave to catch a glimpse of the motorcade.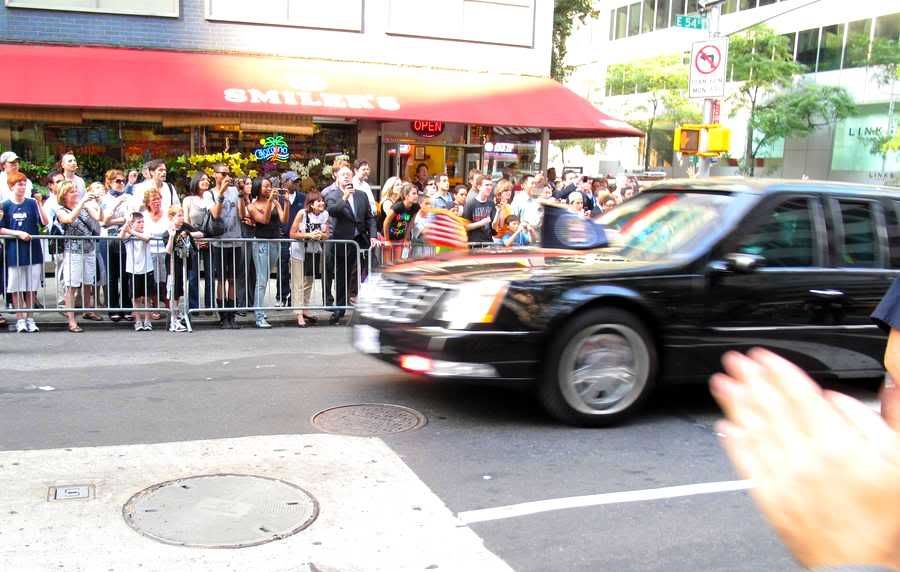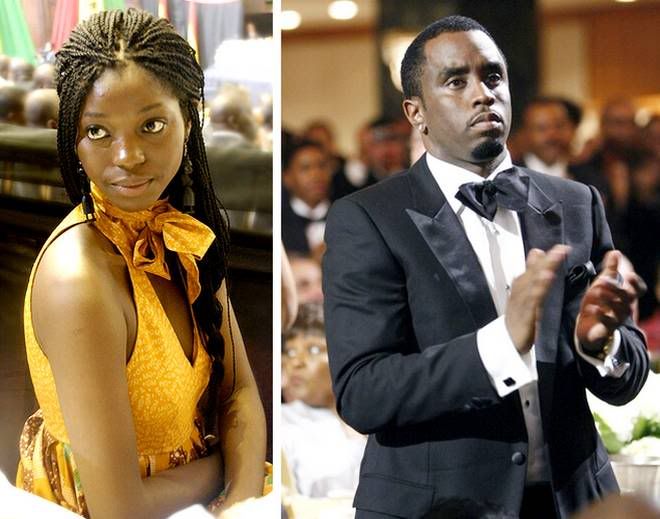 ► At the NAACP's 100th anniversary dinner.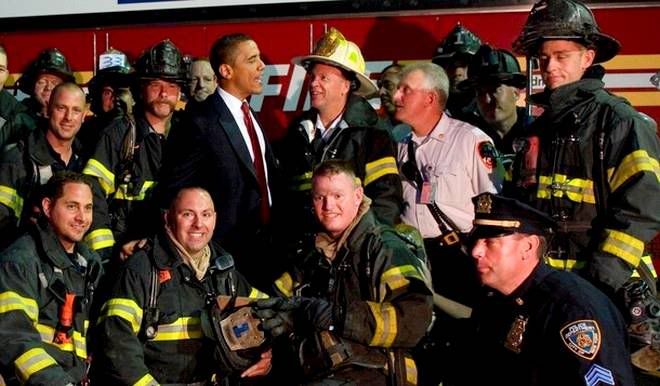 ► Before leaving New York, he stopped off and met with firefighters.
*
*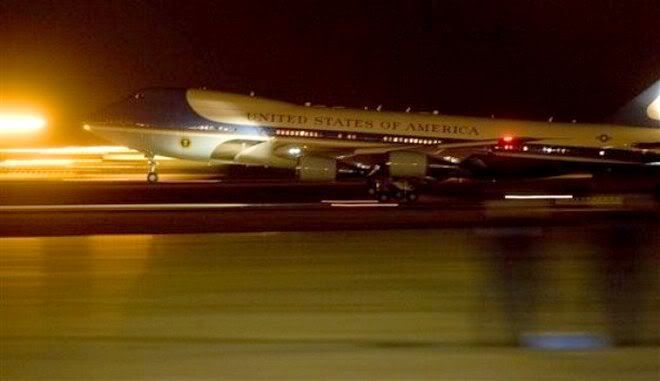 ► Leaving JFK airport.

► Returning Home.
*
*
The 4th of July – holding a back yard barbecue for activities duty military and their families.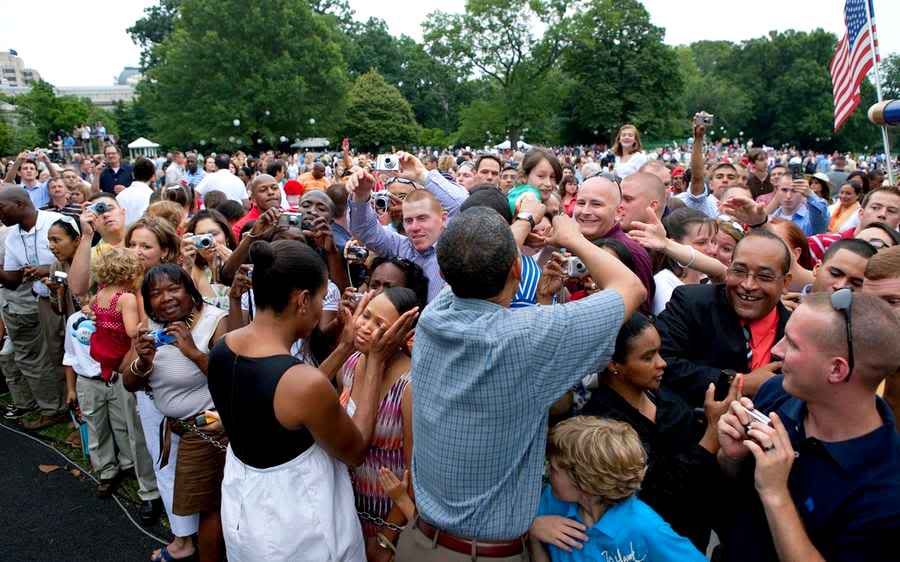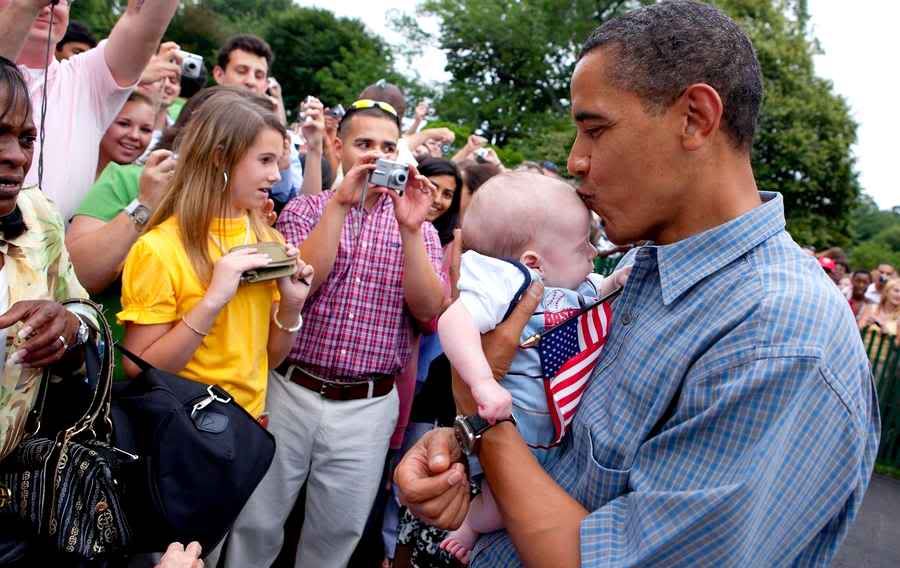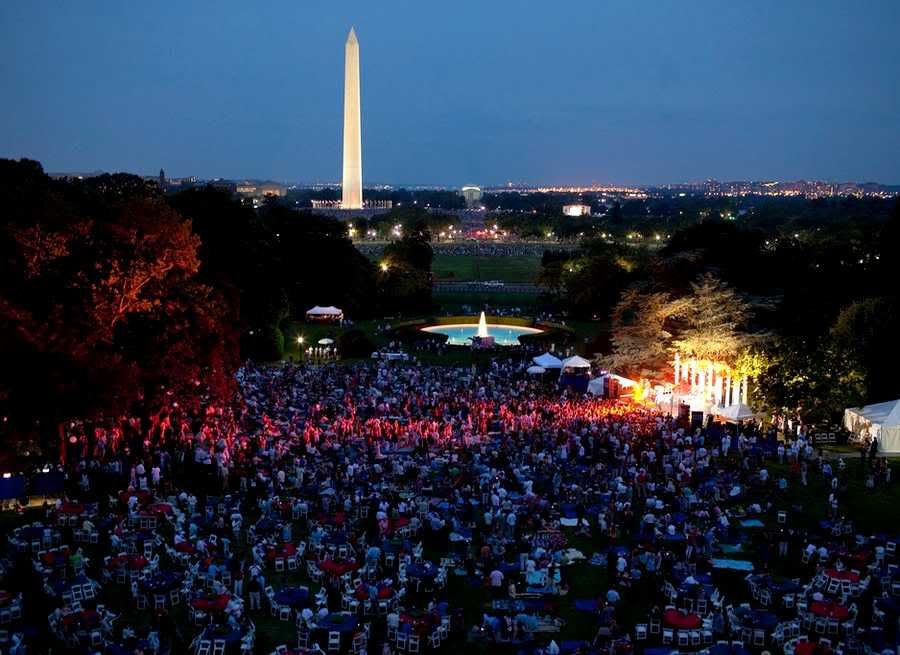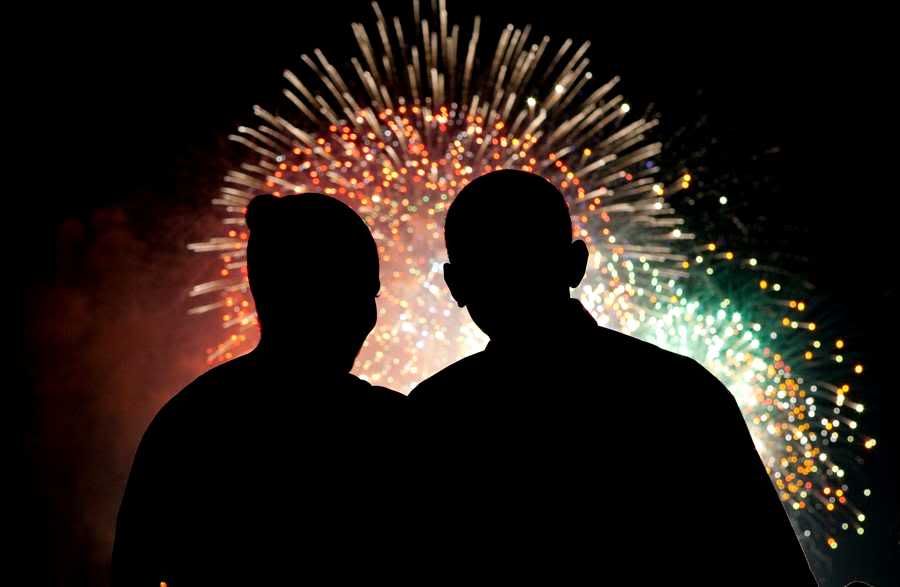 Ordering up some fireworks to impress Michelle.
Not fair, Mr. President, you're making us regular guys look bad. I mean, how we gonna compete this and you jetting Michelle out to dinner on Marine One? All we got is the subway.
*
*
In Ghana

*
*
Instead of just exciting his chopper and boarding his plane, the President likes to press the flesh with soldiers stationed at Andrews Air Force base. In neat how the GIs bring their families along and gather at the gate to meet the President. I don't recall that happening before.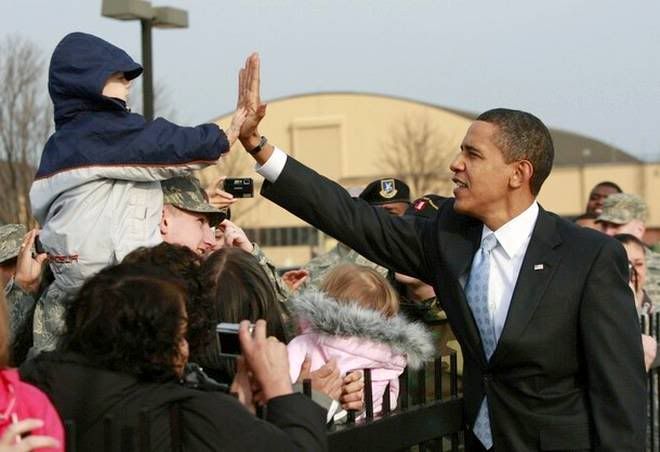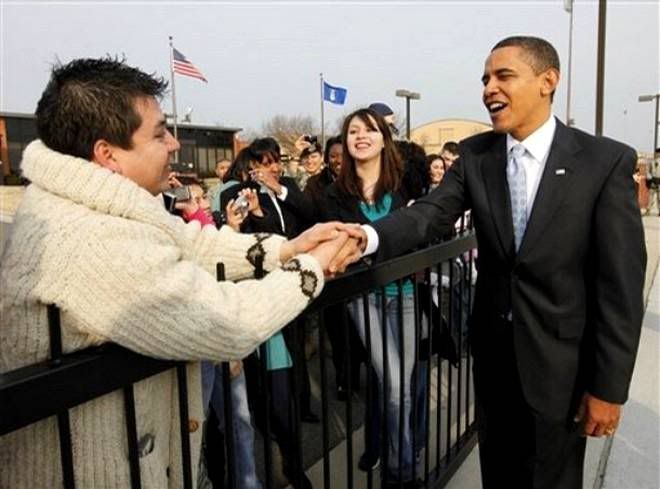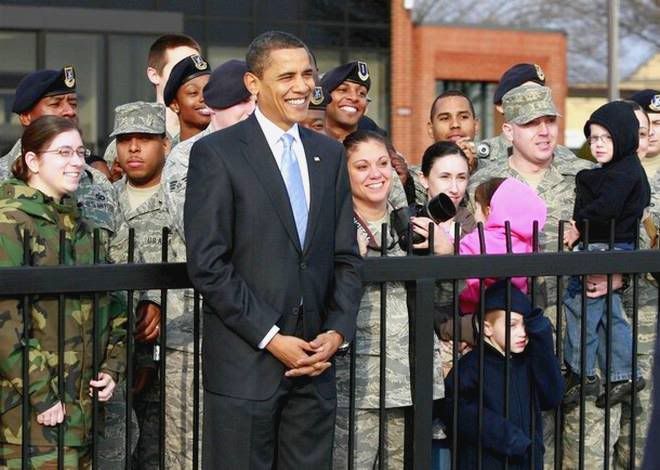 *
*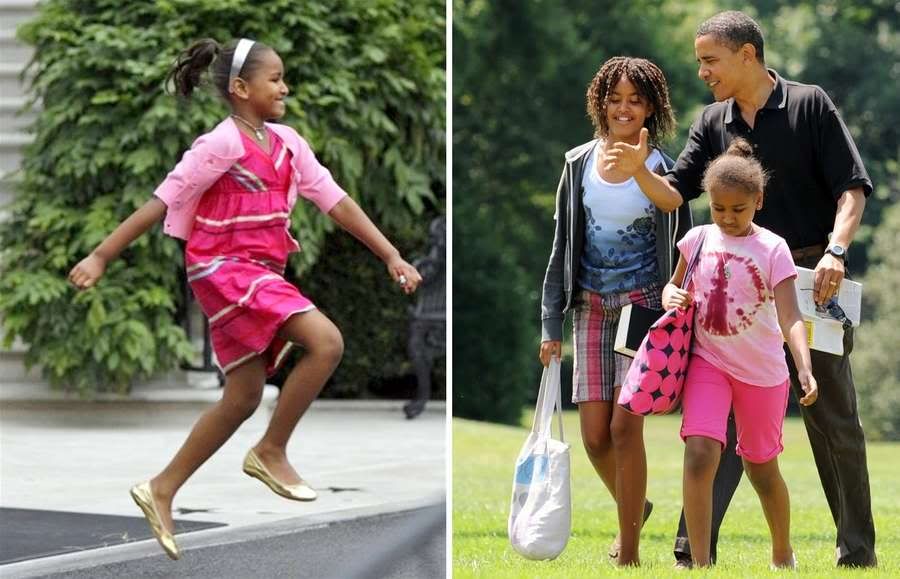 ► Sasha skipping around the grounds, and a dotting father. Check out Sasha's Peace Symbol print shirt.
► Meeting Gorbachev in Moscow.
► With Holocaust survivor Morris Rosen at the Holocaust Museum.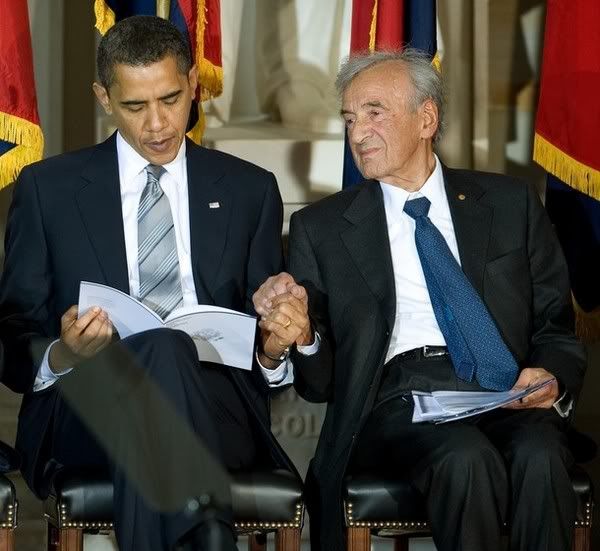 ► Holding hands with Nobel laureate, Elie Wiesel