The Washington Independent is now linking to Politjab and reporting that an anonymous blogger has posted four photos of the fraudulent Kenyan birth certificate mocking the Birthers for getting completely pwned!
An anonymous blogger has posted four photos along with the following too funny declaration:
Fine cotton business paper: $11

Inkjet printer: $35

1940 Royal Model KMM manual typewriter: $10

2 Shilling coin: $1

Pilot Varsity fountain pen: $3

Punkin' the Birthers: Priceless
In addition to the original photo that appeared on WorldNetDaily, the following three pictures have appeared: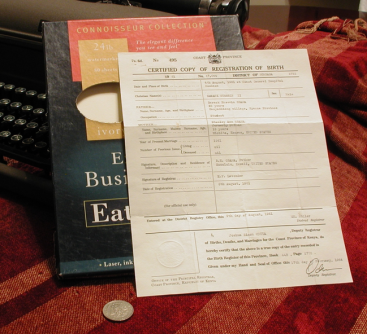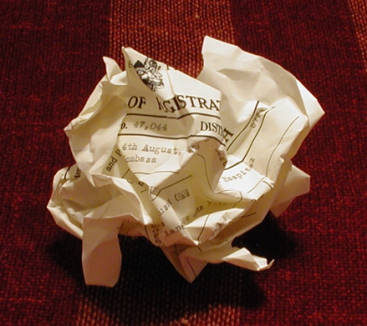 Now you may say that this isn't very nice, but I say sow the wind . . .