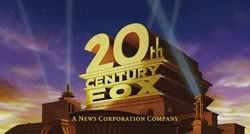 ... well, against NDC, a subsidiary of Twentieth Century Fox, owned by Rupert Murdoch.
Yesterday, I diaried a controversy about blooduscker leech anime streaming sites that stream bootleg copies even when licensed copies are available by free stream from the source. That is, even when the license holders have worked out how to make it available for free, and still feed money into the process of creating the works - the bootleg is still streamed.
And it turned out, Rupert Murdoch has been playing a passive enabling role in this. Which got me thinking ...
| | |
| --- | --- |
| The particular streams I looked at are on Crunchyroll, a one-time leader in bootleg anime streaming that made the jump to completely legitimate streams. They run on a model of ad-supported subtitled streams, normally available to all members a week after the show goes to air in Japan, with "early previews" to "premium members" who pay $7/month subscription. | |
Now, its not Internet pirate nirvana - since they are legit, they have to respect national license restrictions. They have to respect restrictions even if they were a matter of taking some extra rights "just in case", like a Filipino television station with streaming rights included in its exclusive broadcast rights, where the show has already aired, there are no plans to air again, and the station does not streaming of its own. Its just, exclusive rights have been granted, they are still current, so the production studio cannot make them available to actually be used until the contract expires.
But "think of the poor people in ASEAN that always get the short end of the stick" argument is mostly just excuse. The real tragedy with legitimate free streaming is when someone has to wait a whole week before an ad-supported free stream is available. That is just intolerable ...
... (even if in the days of fansubs, less popular shows sometimes required a wait of a month or more after broadcast before the fan-generated subtitles could be pasted on bootleg video from Japan).
Still, as covered in the diary (confer the European Tribune version for both the full set of silly pictures and ongoing conversation), most of the excuses that the people running the leech streaming sites make just do not hold water when we are talking about shows with legitimate free streams available.

It was @debaoki who pointed out something from a perspective I had not considered. I looked at where some of these streams are actually hosted, and found that one of the common hosts was "myspacecdn.com" registered with a site administrator of:
Fox Webmaster
Twentieth Century Fox Film Corporation
Intellectual Property Department P.O. Box 900
Beverly Hills CA 90213

wmf@fox.com
And that generated Deb Aoki's take:
didya know that animesfree.com is streaming Tegami Bachi (a @crunchyroll title) off 20th Century Fox servers? http://bit.ly/... now u do.
I don't know how they are hosted by 20th Century Fox servers. The "MySpaceCDN" suggests it may be free video uploads at MySpace. It could be someone has a paid account.
And I don't really care. For me, the point is that Fox is massively "in your face" when it comes to its copyright rights. There was a documentary of the making of an opera where the stagehands had a TV on backstage and a couple of seconds of "The Simpsons" were airing, and the documentary maker couldn't afford the clearance, and had to paste a different image onto the screen.
But does it have a "respect copyright" culture in terms of "think about the poor starving artist at the trickly end of the money pipe"? Hell no. I emailed on Monday asking them about whether they had the right to stream those clips, and last time I checked, the clips were still streaming and and there was no reply.
Now, properly, under Digital Millenium, the company with the infringed rights can send in a Cease and Desist letter with full details, and then the person who uploaded the bootleg has to show a right to redistribute it. This is, after all, how the big companies protect their "intellectual property", with ongoing automated sweeps that detect bootlegs and start the copyright enforcement division on the case. Indeed, its how big companies sometimes try to intimidate critics.
But of course, it is not surprising that a law passed in the last decade or so is nowhere near as useful for a small, struggling company as for a big, well financed company. Indeed, that was the main point of my diary (when I finally got to it) - thinking about how a small, struggling company might fight back against bloodsucking leech streaming sites.

Jumping the Gun on the Teaspoon Model
Still - this is FOX. The hypocrisy of FOX sitting around waiting for a lawyers letter to come in when they know full well that bootleg material is being streamed off their site - it just sticks in my craw.
So my idea was to have an "Hour of Action" - or maybe two, to catch afternoon and evening hours - to try to highlight the passive attitude that FOX takes when its somebody else's work and someone else's revenue at stake.
Because, the whole point of these leech streaming sites is that they just point to a bootleg video hosted somewhere else. So the information where to find the video is contained right in the page where they stream the show.
So I got the file links:
Letter Bee
o Ep1: http://cache01-videos02.myspacecdn.c...
o Ep2: http://cache01-videos02.myspacecdn.c...
o Ep3: http://cache01-videos02.myspacecdn.c...
11Eyes:
o Ep1: http://cache01-videos02.myspacecdn.c...
o Ep2: http://cache01-videos02.myspacecdn.c...
Fairy Tail:
o Ep1: http://cache01-videos02.myspacecdn.c...
White Album Second Season:
o Ep1: http://cache01-videos02.myspacecdn.c...
o Ep2: http://cache01-videos02.myspacecdn.c...
Armed Librarians - Book of Bantarra:
o Ep3: http://cache01-videos02.myspacecdn.c...
(these are just the ones I saw in a quick run through, I am sure there are more)
If enough people clicked on those links at once, and started downloading all those streams (and of course, being good legal eagles, downloaded them into a scratch directory and then erased the directory), well, as far as I can tell, these are the MySpace server farms, so its not likely to swamp the servers. But they would be paying money to stream the files, and unlike MySpace pages, without ad revenue to pay for it.
So the hope would be that it would raise a flag on the files and get the people at Fox's subsidiary off their behinds.
And at the very least highlight their complicity in the distribution of bootleg material, undermining new businesses trying to put together a workable business model for the 21st Century.

So that's the Concept
If I am going to do it, I need time to put it together - and time to find more MySpaceCDN.com bootlegs. So I'd be looking at scheduling the Hours of Action:
Friday, 4pm Eastern, 1pm Pacific
Friday, 9pm Eastern, 6pm Pacific

As to the voting - actually, I'm only looking at the count on the "yeah" votes. Its not a majority vote I am taking, but a tally of whether anyone would participate.