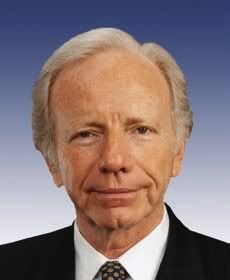 (cross posted at Left Take)
Can a "social money bomb" help defeat Joe Lieberman? Or at least help convince him not to filibuster health care reform? Maybe...
We started a new Facebook Page yesterday: "If Joe Lieberman filibusters health care, I will donate to his opponent"
And just a day later, we're already over 3,000 pledgers (fans). Clearly, people are pissed.
Based on previous campaign pledge efforts we've been involved with (DraftWesleyClark.com, etc.), and based on some feedback from the pledgers, we're going to estimate an average donation of $50 per pledger in 2012, if Lieberman filibusters health care.
It's a guess, of course, but... we think it's a conservative one. Sure, some folks will be lower, and some pledgers will flake altogether. On the other hand, a lot of folks will give more than $50. And at least a few of the thousands will max out, and donate $2,000 (and every one of those effectively makes up for 39 who flake).
So net net, we're estimating $50 per pledger... which means we're over $150,000 pledged in less than 24 hours.
So yeah, people are just a wee bit pissed. And Senator Lieberman, if you're listening... keep an eye on that number, because it's going to keep going up.
Become a fan today -- and send a message to Senator Lieberman.