How anyone who thinks themselves "liberal" can associate with Grover Norquist is beyond me. Norquist is the freak who, in the defining moment of his existence, said this:
"I don't want to abolish government. I simply want to reduce it to the size where I can drag it into the bathroom and drown it in the bathtub."
The result, decades later, of this philsophy oozing through our body politic like a fucking disease, was this:

Psychopathy (pronounced saɪˈkɒpəθi[1][2]) is a personality disorder whose hallmark is a lack of empathy. Robert Hare, a researcher in the field describes psychopaths as "intraspecies predators[3][4] who use charm, manipulation, intimidation, sex and violence[5][6][7] to control others and to satisfy their own needs. Lacking in conscience and empathy, they take what they want and do as they please, violating social norms and expectations without guilt or remorse".[8] "What is missing, in other words, are the very qualities that allow a human being to live in social harmony."[9]
Emphasis mine.
Norquist also "worked with a support network for Col. Oliver North'sefforts with the Nicaraguan contras and other insurgencies." He's been at or near the epicenter of nearly everything that has disgusted and revolted decent Americans in the last 30 years. In addition to running a decades-long morning meeting in Washington to literally dictate from his private unelected think tank what the direction of our government should be, Norquist has been involved in some of the sleaziest scandals of our time.
Let's pick apart the paragraph I quoted before, because it's some strong stuff, but I frankly mean it and I will never ever back down from my interpretation of what kind of a lunatic Norquist is.
intraspecies predators who use charm, manipulation, intimidation, sex and violence to control others and to satisfy their own needs.
First off, Norquist is notorious for his manipulation and intimidation tactics. He uses extremely forward language that gives no room whatsoever for misinterpretation. He wants to "drown government in a bathtub." Of course, he prefaces this statement with the bald-faced and utter lie that he does not want to abolish government. However, drowning someone means murdering them, which is akin to abolishing them. Grover clearly believes that we must murder our government in order to satisfy his political philosphical leanings. And why does he want to murder our government? Because in his opinion, paying taxes is a huge burden to him, and people who don't have a trust fund job don't deserve to survive in our society. Let's look at some more of Norquist's violence-tinged quotes, shall we:
Our goal is to inflict pain. It is not good enough to win; it has to be a painful and devastating defeat. We're sending a message here. It is like when the king would take his opponent's head and spike it on a pole for everyone to see.
Are these the thoughts of a civilized man? I really don't think so.
Don Sherwood's seat would have been overwhelmingly ours, if his mistress hadn't whined about being throttled.
As I'm writing this diary I'm mining quotes from Norquist and really, it's amazing how little empathy for anyone he has who is not part of his game plan. Norquist blithely dismisses not only an extramarital affair (the same offense 8 years prior led to a hue and cry from Conservatives about Bill Clinton) but also the alleged abuse of that woman, as if they were merely debris that could be dusted off an otherwise perfectly good politician.
"[Democrats] will only become acceptable once they are comfortable in their minority status. Any farmer will tell you that certain animals run around and are unpleasant, but when they've been fixed, then they are happy and sedate.
We are trying to change the tones in the state capitals -- and turn them toward bitter nastiness and partisanship
Yes, he really said these things. This is the rhetoric of an arrogant prick who assumes things are destined to go his way. As we have learned, of course, the mighty become most proud and arrogant right before their fall. I doubt Norquist talks much about minority status these days.
I don't know Jane Hamsher. I don't frequent Firedoglake. But a friend of Grover Norquist cannot be a friend or ally of mine. Period. The man is a cancer on our political system and a social disease. Literally. He has enabled a generation of mentally ill individuals who ordinarily would be strapped to a bunk 23 hours a day to masquerade as leaders and visionaries. He's also dreadfully ignorant:
"Alexander Hamilton has been on the $10 since 1928, he's been well honored by the country, he was a great Secretary of the Treasury. But of all the people on the currency, the only one who isn't a president.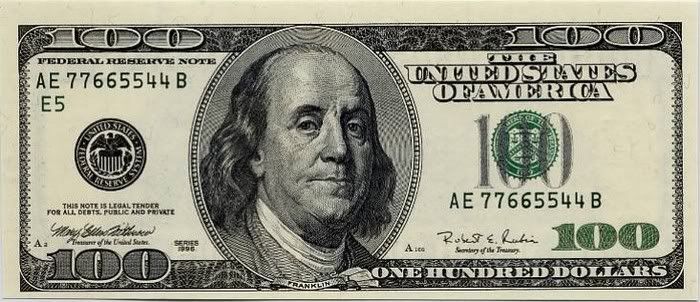 Yeah. Not only is Norquist insane, he's also very, very, very stupid. How his ideas could possibly be viewed as having any merit with a progressive is completely beyond me. But as far as I'm concerned, FDL is dead to me. I won't visit, contribute, support, or mention them ever again.