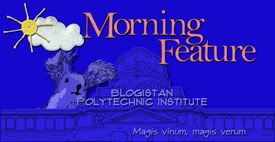 Conservatives often champion the phrase "free markets." But only as a phrase. If the conservative autumn began in the late 1960s, the conservative winter itself began to set in during the Reagan administration with two parallel trends: deregulation, and corporate integration through mergers and acquisitions.
For those old enough to remember the Reagan era arguments, that seems ironic. We were told deregulation would increase competition by lowering barriers for entrepreneurs. Instead we saw a concentration of corporate behemoths that, in some industries, rival the trusts President Theodore Roosevelt began busting in first decade of the 20th century.
How did that happen? People didn't learn or forgot the history, and didn't realize a basic truth: money is stupid.
More below the fold....
'Free' Markets, Part I - Money is Stupid
The popular story of capitalism is that anyone with a good idea and the willingness to work hard can make it. Investors are smart, so the story goes, and they will see which ideas gain in a free market. Smart money will back good ideas, while bad ideas will fail. Ragged Dick will find success. This week Morning Feature will consider that story, and why we can't truly have "free markets." Today we'll see that markets concentrate under giant corporations, because "money is stupid." Tomorrow we'll see how corporate giants rely on government support, backing because "money is a coward." Saturday we'll see that we can be better than stupid and cowardly.
The birth of an octopus.
In February of 1865, two business partners had yet another argument over strategy. Maurice Clark was a cautious man who wanted to grow slowly. He was also tired of arguing with his partner, and not for the first time threatened to dissolve the partnership. This time, his partner accepted the offer. Each began bidding to buy the other out. The opening bid was $500, but soon Maurice Clark was offering $72,000. When his partner bid $72,500, Clark gave up. "I'll go no higher, John. The business is yours."
The partner was John D. Rockefeller, and that buy-out of a single refinery in Cleveland was the birth of Standard Oil. Within fifteen years, Standard Oil would control 90% of America's refinery capacity, and two years later it became the Standard Oil Trust: "the octopus." By 1902, when progressive journalist Ida Tarbell began her 24-month series of articles for McClure's, John Rockefeller was widely seen as a ruthless business tyrant who wanted to eliminate competition. He did, but for a surprising reason.
The "standard" in Standard Oil.
In 1865, the oil business wasn't about motor fuel. It was about light, and specifically kerosene. Gasoline was a waste product, as the internal combustion engine was still an idle curiosity. But kerosene lanterns were an immediate success, offering more consistent light and less soot than other alternatives. Unless the kerosene you bought at the store had been diluted with that waste gasoline. Then there was a good chance your lantern would explode and kill your family.
And often enough, your kerosene was diluted. Refineries were learning a new science by trial-and-error, after all. More important, the early oil business was fragmented and competitive. Oil fields were often sold off into parcels so small that the feet of derricks overlapped each other, with each producer pumping at maximum capacity. From coopers to teamsters to railroad magnates, everyone scrambled for a piece of the action. At exchanges in Titusville and Oil City, speculators gambled on who would offer the lowest prices, which could double or halve in a week. Those who didn't cut corners lost out to those who did. And lanterns exploded.
John Rockefeller looked at costs of that devil-take-the-hindmost competition and decided a customer should be able to trust that the kerosene he bought met some standards. He intended to do that. In 1870 he took on four partners to raise capital, and they called their new firm Standard Oil. But there remained a problem. How could a company committed to producing and selling standard-quality kerosene survive? The "smart money" still backed corner-cutters who showed better profits.
"Unruly and destructive competition."
Rockefeller was a math whiz, and had begun his business career as a bookkeeper. He ran the numbers and identified the problem as "unruly and destructive competition." Only a firm that controlled each step in the chain from wellhead to consumer, and was too large to be driven under by corner-cutting competitors, could make a profit selling standard-quality kerosene. He and his partners began buying out competing refineries, and buying up or making exclusive contracts with coopers, teamsters, railroads, and distributors. He was ruthless, and many of his practices would be illegal today. But as he saw it, only a monopoly could survive making quality kerosene.
Thirty years later, a better solution began to emerge in the progressive movement: government regulations on product safety and other corner-cutting practices, to rein in that "unruly and destructive competition." But that idea hadn't been conceived when John Rockefeller set out to solve the problem of "smart money" backing short-term profits. He tried to solve the problem privately, and the only solution he found was to monopolize the industry.
Money is as stupid today as it was then. It backs those who cut corners on quality and safety, and/or corporate giants who can seize on economies of scale. Too often today it's those corporate giants who cut corners, here in the U.S. if they can or overseas. And they get government's help, as we'll see tomorrow.
Because money isn't just stupid. It's also a coward. And there are no "free" markets.
+++++
Happy Thursday!